Watkins Glen, NY has a long and deep automotive racing history. The city has gone from hosting the towns first road race back in 1948 to hosting global events at the Watkins Glen International Speedway. It's only natural then that Watkins Glen would be home to the International Motor Racing Research Center.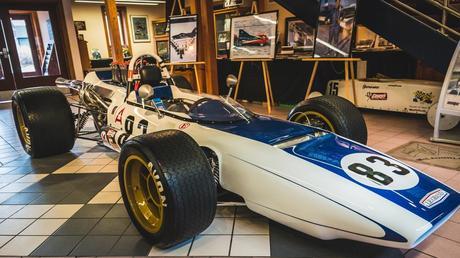 Motor Racing first came to Watkins Glen back in 1948 when Cameron Argetsinger helped coordinate the first Watkins Glen Sports Car Grand Prix. At the time, the course was a road track that took drivers through back country roads as well as through the center of the city of Watkins Glen. It was the first post WWII street race in America and is widely credited as the event that brought street racing back to post-war America.
The complete original circuit track can still be driven, however it's now much more populated by traffic lights and speed traps so it's best to drive it at legal speeds "wink-wink".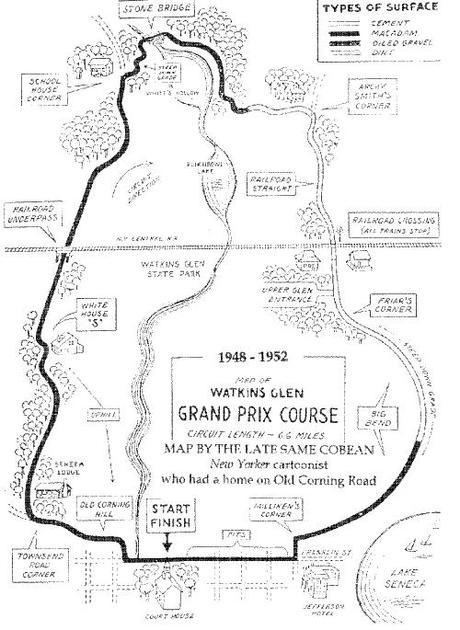 source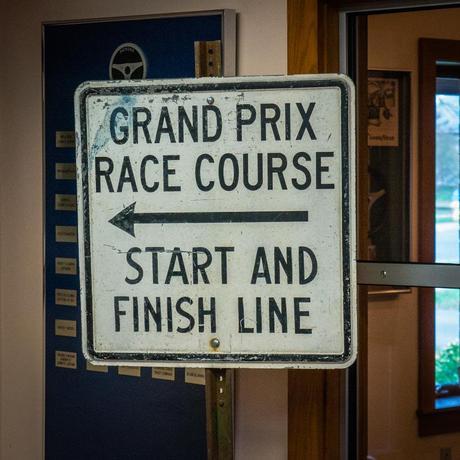 With such a rich legacy, it's only natural that Watkins Glen, NY would be home to such an important and fascinating museum as the International Motor Racing Research Center. Much more than a museum though, the Research Center is dedicated to housing a collection of materials that represent the documentary history of both amateur and professional racing. The best part though is that this world class collection of books, magazines, documents, and memorabilia is open to both racing professionals and the general public.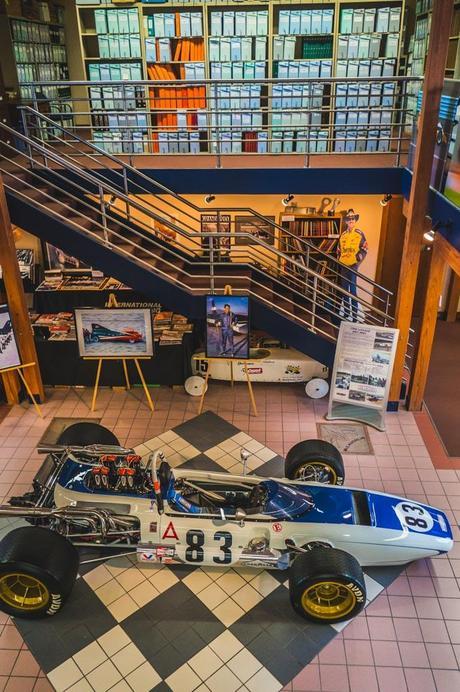 ---
---
The instant I stepped into the 5000 sq/ft facility I was in awe at the huge collection of old automobile magazines, and books that were available for reference. As a car nerd, I could easily spend a week here just picking up random items and flipping thorough the pages.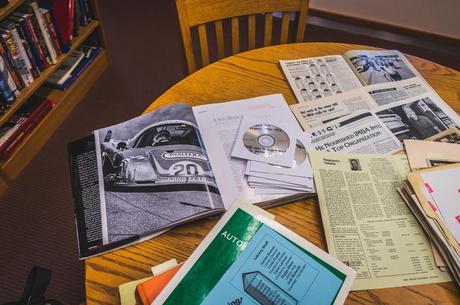 Mixed into the library were pieces of memorabilia and history of the areas great racing history.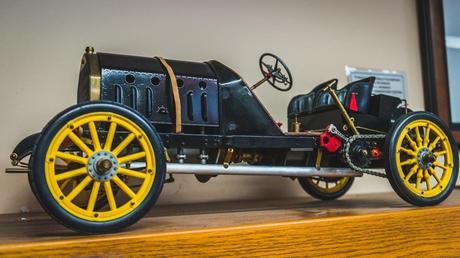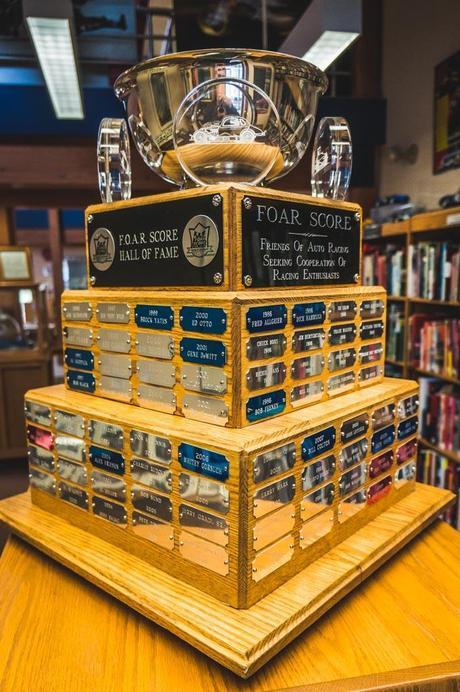 Needless to say I was the quintessential kid in a candy store.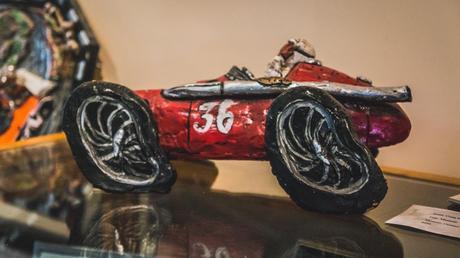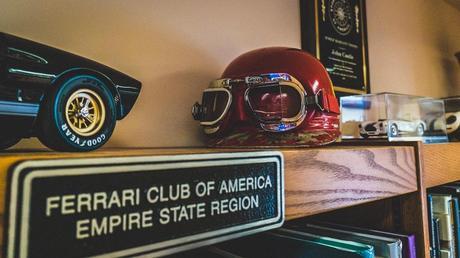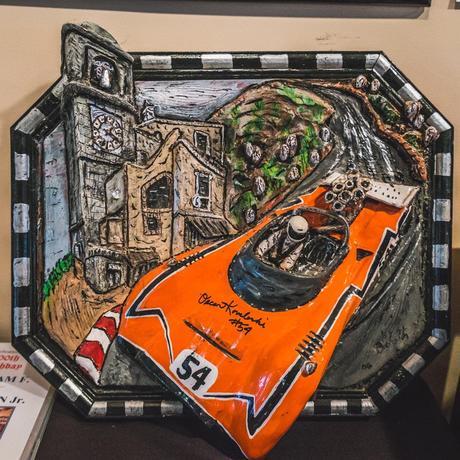 Perhaps the best part of visiting the International Motor Racing Research Center though is the staff that is on hand. Made up of a collection of experts and enthusiasts, they are ready and willing to engage with you and share their passion for the sport. If you're a fan of racing ( I mean who isn't?? ) and you find yourself in the Finger Lakes, a stop in at the IMRRC is definitely worth your time.