The weeks leading up to Christmas can be the most difficult of the entire year for many people. For some, this might be a first year without a loved one. Some struggle with past memories. Me I struggle with the rush and rage of the holiday shopping, the aggressive driving, and the perennial "Merry Christmas vs. Happy Holidays" argument.
But in the US, the rollercoaster ride that is December always ends in a nostalgic – if not chilly – day of peace, quiet, and ritual. Christmas morning delivers another day, just like any day. But strips it bare of the trappings of work and self-indulgence.
Christmas is a day of giving. It's a day of looking out on the world, and feeling its full impact; whether it be joy, gratitude, or loneliness. Feelings are deeper on Christmas.
The celebration is much more ancient than Christianity, or paganism, or even mankind. This holiday, timed to the solstice, finds us looking forward to the coming of the son (or sun, depending on your particular preference). This longing is probably embedded in DNA shared by all life on this planet. Our desire for renewal and salvation perhaps newer, but ancient still.
So whether it's your hope to put Christ, or Saturnalia, or something else back into Christmas, take the time for the reflection, for the looking forward, and for the connections. The 25th of December is a special day, find yourself in it, find your space, your meaning, or whatever you need. Like every day, it only comes once a year.
Merry Christmas. Yuletide Greetings. Namo Amitofo.
If you enjoyed this post,  please like and share.







I'd love to hear your thoughts in the comments below.
Modern Koans
is an ongoing series that recognizes that good questions are often more important than their answers.
The riddles of God are more satisfying than the solutions of man. ― G.K. Chesterton

Dialectic Two Step, Modern Koans, Verse Us, Say What?, and Minute Meditations all copyright Andrew Furst Subscribe to My Newsletter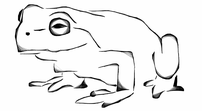 Join me for a little peace through reflection, art, video, sound, and poetry Leave this field empty if you're human:
The post Getting Back To Christmas? – Modern Koans written by Andrew Furst appeared on Andrew Furst.