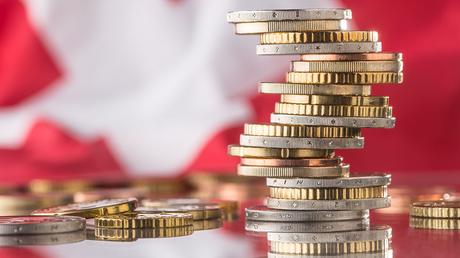 The order and serenity of Switzerland attracts many to the picturesque countryside and thriving cities. Famous not just for its fabulous chocolate but its high wages and great work life balance. It's now estimated that 2 of the 7 million that call are Switzerland home now are expats.
Combined with higher than European average salaries are its excellent schools, both state and international. For those planning on moving, research will be required into the visa needed which is subject to the work you are looking to do and which work permit is required.
Work Permits and Swiss Visas
Visa's are required by anyone planning on spending more than 90 days in Switzerland. Working permits can be tricky to obtain and are only offered to those with a university degree. This degree must be accompanied by several years or real-world experience in the role you are looking to perform in Switzerland. The process is slightly easier for EU/EFTA citizens when compared to non-EU/EFTA members.
Proof of proficiency in German, French or Italian might also be requested subject to the area you are looking to reside. On your renewal date a continuation in your language study may also be requested.
Setting up a Swiss bank account
Typically known for its financial discretion and openness the Swiss Banking system is easier to become part of than many of its European neighbours. The process typically less taxing and stringent than many other European nations. Swiss banks are generally happy to open accounts to foreign nationals even if they don't reside in Switzerland. Many banks offer CHF accounts as well of host of other currency accounts.
What documentation will you need to open a Swiss Bank account?
An account will have to be opened in person or by using a certified notary to approve the documentation required.
Valid passport (certified by notary if account opening isn't performed in person)
Bank statement (clarifying origin of funds deposited)
Known for their privacy which has underpinned the success of the Swiss banking system it's illegal for bank workers to divulge details of their client's accounts.
Many Swiss banks are also backed by a state guarantee of up to 100,000 CHF, much like the FCA's guarantee in the UK. Larger banks such as UBS and Credit Suisse are considered too big to fail.
Living on the frontier and working in Switzerland
Switzerland's property prices represent some of the highest in the world with homes in and around Geneva often topping the property rich lists. France therefore provides close to proximity to work for many with vast amounts opting to work in Switzerland and live in France, saving huge amounts in rent and mortgage payments, however exposing an FX risk and the necessity to transfer money to and Switzerland. Its estimated that between 150-155, 000 cross the border between France and Switzerland for work each day many of which will need to exchange swiss franc salaries into Euros to maintain their lifestyles and pay bills across the border in France. Therefore, using a specialist currency transfer provider which charges zero fees on these smaller regular salary transfers can pay dividends.
Getting set up to transfer money to Switzerland
Whether you are operating in mother tongue English or French specialists such as Rational FX and Currencies Direct will provide excellent levels of service in a multitude of languages. Both operate telephone dealing in English and French and will be able to assist with personal money transfers and your businesses international payments. Savings over retails banks can be significant, both in terms of smaller regular transfer and larger currency transfer management for your business.
Setting up an account is extremely straight forward and for individuals in France or Switzerland is very straight forward. Typically, the documents required include-
Valid form of photo ID (passport or Driver's license normally accepted)
Utility bill less than 3 months old (bank statement, council tax, government letter also accepted)
Setting up a business account can be slightly more involved with documents relating to the business operation and ownership typically being request. This will typically depend on the currencies involved and the location of beneficiaries.
The end of your stay in Switzerland
For those who are on a fixed duration contract in Switzerland, another consideration when leaving will be how to repatriate any supplementary proceeds from your salary or property sale. Luckily your currency transfer specialist will be more than able to assist. Their segregated CHF accounts will allow you credit CHF into a specially reference Swiss Franc account and allow you to benefit from all the guidance you enjoyed when send funds to Switzerland. Whilst you may encounter a small administration fee from your swiss bank, the currency transfer rate savings should outweigh any cost incurred transferring your swiss francs to their segregated account.