Young startups and business need a medium to grow. There are a number of methods to grow and promote your brand to the audience but what matters most is that if you are doing it the right way!!
In recent years, the marketers believe that the traffic driving tools for the websites have become popular and it would certainly grow in the coming years. I have used various tools for the referrals to grow business.
The best tool for the referral and the affiliate marketers that I have found recently is Get Ambassador. It goes perfectly with the websites that are willing to earn and grow by using giveaways.
In this post, we have featured Get Ambassador Review 2018 that includes detailed insights about its pricing, features, functionality and more. Let's get started here.
Get Ambassador Reviews 2018: Is It Worth The Hype?
Ambassador is an effective powerful affiliate and referral marketing tool for the marketers. This effective tool helps you target potential customers with ease.
Other software in the market complicates the referral marketing whereas Ambassador simplifies the referral marketing for you. It also automates the process of enrolling and tracking, rewarding your customers, affiliates, influencers, and partners.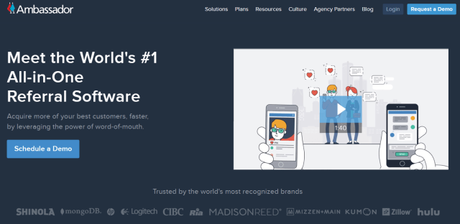 It works for every size of the brand and all B2B companies as well. This technology has become popular and Ambassador is being used and recommended by various brands such as Hewlett-Packard, SAP, Ria Financial, SunPower, Frank+Oak, NutriBullet and the American Marketing Association.
It was founded in 2010 and since then it has been flourishing in the referral marketing industry. It promises to grow the renowned brands.
Features:
Ambassador is known to have the reputation of boosting the business by offering the tools that do the wonders. More importantly, it is a platform that offers all kind of solution and does not merely stick to the one.
It is so flexible that it runs affiliates, referrals, influencers as well as the partner and advocate programs all in a single place.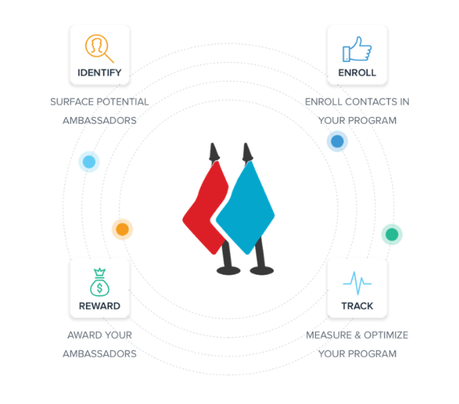 This platform has got the ability to manage multiple campaigns and has multiple functionalities. It identifies the potential ambassadors for your brand and pays more attention to them.
You can also track, measure and optimize your program at one place. Get more traffic and more referrals by rewarding your ambassadors.
Ambassador is known to provide the flexibility and the ease of use to the customers to the customers. Experience the flawlessness in your work and watch your campaign bringing more conversion.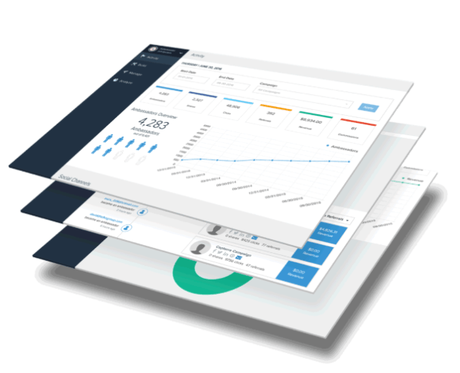 Ambassador gives the flexibility in each kind of devices and is fully optimized with all kind of devices; PC, Mobile app or a physical store. The mobile optimization, as well as the online/offline mobile capabilities and reporting, are the base.
It unfolds your website's stats and manages everything just with ease. The software is designed and takes care of the features such as; Mobile app functionality, Multi-language function and Offline tracking and reporting of campaigns.
Ambassador is perfectly designed for the marketers. It offers the best solution to the marketers with the best tools and automated workflow to its users.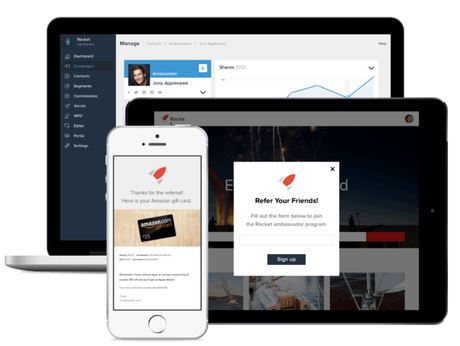 It reports the entire day-to-day process of reporting and communication from tracking to designing. It becomes easy to manage everything with the flow.
Ambassador offers the tool which boosts your business and is much easy to manage:
Seamless Integration
Fully Automated Platform
Easy and Intuitive Visual Editor
Strong Affiliate Portals and Customer Feedback
Variety of inbuilt templates and designs
Customizable designs and a variety of widgets.
Ambassador is known for the smart segmentation it does for the partners. In the partner's program, you might have two partners such as one of them is a blogger whereas the other one might be the YouTube Influencer.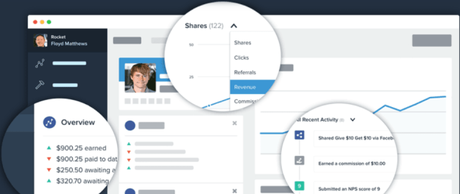 If both of them are interested in affiliate links, you can share your message with them. But the problem that persists is that you can't share the same format and messages again.
Thus, you need to share a different format and messages for your partner. If you are sharing the affiliate link with the bloggers, then you might need a banner ad for this whereas, for the YouTube influencer, you would need short video clips with the affiliate link.
Ambassador is as good as for your partners as well as the influencers as it is for you. These referrals and affiliates are an important part of your business.
Your partners and affiliates need to be connected to you so that your business goes well. To make your partners happy, ambassadors release fast payments and send quick payouts to your customer.
Besides this, it also has got the multi-currency support as well as the multi-language support system as well as the gift cards. You can also create coupons for the giveaways to the customer and the influencers.
With more influencers and more partners comes the more responsibility for you. The platform is customized, tailored and perfectly designed for your all marketing needs.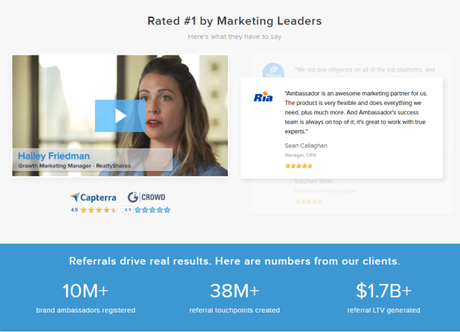 Ambassador has got its foot to all the necessary touch points and thus enables the referral programs to work:
Easily and seamlessly to fit for all your marketing needs.
Get the open REST API
Use Single Sign-On
Use guides and designs to start
Omni-Channel Referral Marketing
The referral marketing platforms need meaningful data to grow the business. You need tools to grow your business through referral marketing. These tools can help optimize the entire referral program to increase ROI with these tools.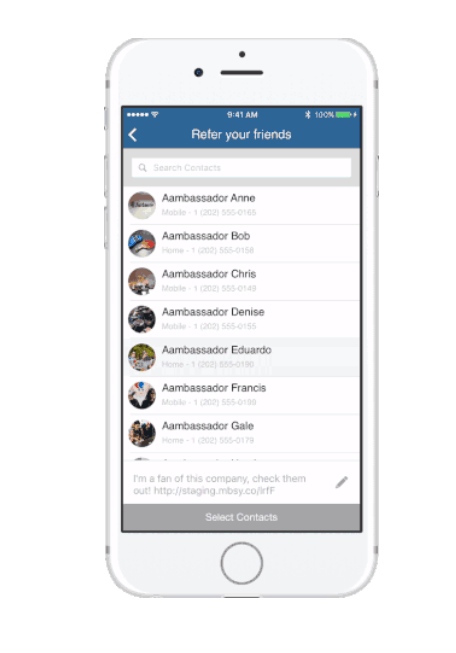 Ambassador empowers you with the tools for the split testing and grow your conversion rate by the channels and programs. It gives away the tools for:
Create the reports and tracking analytics for your campaigns
Create the segmentation of your affiliates, partners and influencers for better tracking.
A/B Test copy and rewards as well as on-page placement.
Ambassador Marketing Solution
Encourage and empower customers to share the products and services that they offer to with their customers or any network they have. The referral program tool is a treat for the customers as it gives the ever-lasting experience for you.
The mobile optimization as well as the ease of sharing and offline/online tracking across the email, mobile app, store or anywhere can be made easy with this app.
It integrates seamlessly well with various CRM, e-Commerce and billing platforms help brands to bring their products to the market quickly.
If you are willing to grow your brand with the affiliate marketing, Ambassador is the right choice for you to choose the desired affiliates. With branded email pages and automated email communication and smart branding, get the right affiliate.
The platform also gives the complete control to you about who can get access to promote your program or give access to anyone who registers.
Besides this, it also gives the customizable affiliate portal that your affiliate needs for the tracking as well as promote. The payouts are quick for the affiliates when they integrate with PayPal using the ambassador.
You can also track and trace that which affiliate is generating sales and getting more profit with live reports. Get full control over the affiliates and keep an eye for the fraud so that you can ban them.
This works well!! Integrate with your partner and grow your brand. Ambassador connects you with the partner and lets them share your products and services on their websites and emails.
You can share the revenue and profit with your partners. Design your branded portals with customized and give your partners the ability to promote your products and services within their network and nurture leads.
Integrate your CRM to allow a partner to enter directly leads and receive updates. Engage partners by delivering real-time email communication and providing different dashboards.
Ambassador traces all your partners' report and performance count their profits and share so that they get equal profits. The world-class partner team scales and automates the partner program.
4. Influencer Marketing
Moreover, the top influencers can be targeted create a custom program that makes sense for your brand.
It provides the influencers with the custom links, codes and dashboard to track the performance and generate organic impressions, tracks, leads, and sales.
Set custom conversion events such as performance incentives t the top influencers. Customize your emails and messages while delivering the gifts as well as the rewards in real-time.
Customer Support
Ambassador has got an excellent customer support. It gives the dedicated email as well as the phone support. Some plans do provide the success coach for growing the brands in all type of solutions.
Ambassador layouts every process by using their designed platform and a team of experts so that you don't have to thrive harder.
The company has got a lot of articles and materials to promote the referral programs. It has a Resource center including articles, blog posts, videos and eBooks offering a guide on all kind of marketing solutions.
GetAmbassador Testimonials
"Ambassador is an awesome marketing partner for us. The product is very flexible and does everything we need, plus much more. And Ambassador's success team is always on top of it; it's great to work with true experts."
Sean Callaghan - Manager, CRM
"In our first 6 months since launching the referral program, we've generated more than a 9x return on our entire annual investment in Ambassador. We've also found that our customers are 3x more likely to convert when they're referred."
JK SparksLifecycle and Affiliate Manager
GetAmbassador Review Pricing Details
It has three pricing plans to choose:

Startup Plan: $800/month (annually)
1 Campaign
E-commerce Integration
Email Integration
Mobile SDK
Up to 5,000 Ambassadors
Support
Payment and Billing Integrations
API Access
Refer a friend widgets
Professional: $1500/month (annually)
Perfect for Mid-sized companies
Single Sign-On
Additional Campaigns
Salesforce Integration
Multi-language
Automated Payouts
Up to 10,000 Ambassadors
Enterprise- Custom Pricing
Preferred for global brands
All features of a professional plan
Invoice Billing
Custom Tools
White Labelling
Security settings
Pros and Cons of Ambassador
Pros
Professional and easy to use tools for the marketers
Integrations with platform
Perfect for all types of businesses
A demo for all solutions
Offline Tracking and Reporting
Easy to use editor
Excellent Customer Support
Cons
Quick Links:
The Final Verdict: Does Ambassador help you grow your Brand? GetAmbassador Review 2018 #1 Referral Marketing Software (300% ROI)
Ambassador is a perfect solution to grow and promote your brand. It gives all the necessary tools and guides that you would need to promote your products through various marketing solutions.
It has got a great marketing concept and thus manages all the tasks such as communication as well as the portals with great ease.
If you are just a startup and willing to start the referral program, I would recommend using the demo for it. If you have got a medium sized business and you want to boost your brand, I would go for the Ambassador then.
This was my detailed review of Ambassador referral software for all the marketing needs. If you have used it earlier or after coming here, please leave a feedback of Ambassador for us.