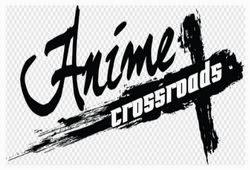 Gamer's get ready for a weekend of challenging Cosplay, meet and greets with artists, gaming creator's and much more at Anime Crossroads. Held at the Wyndham Indianapolis West from February 20-22nd, Anime Crossroads kick's off the Opening Ceremonies around 3pm, and at 5pm you can join the From Fan to Fantastic with Josh Grelle. Later, Lauren Landa present's the Movie Buff Hour. For those who attend later in the evening, check out the Bra Wars! A Burlesque 

Tribute to Star Wars. And, this is just the start of a weekend filled with gaming action!


Get in on the Cutthroat Cosplay, or the Hetalia Murder Mystery. You can also catch the Wild World of Steampunk, the Cosplay Masquerade, and Avengers Assemble. Lauren Landa returns to entertain you with Voice Acting and Video Games. And, don't forget to drop in at the dealer's, who'll be sharing games, anime, and news on upcoming releases.  
Ready to get your game on?
Getting There:
For news on events, artists and celebrities, tickets, and all the gaming action at Anime Crossroads visit www.animecrossroads.com.
The Wyndham Indianapolis West is located at 2544 Executive Dr in Indianapolis. To reservations and packages available call (888) 595-3868.