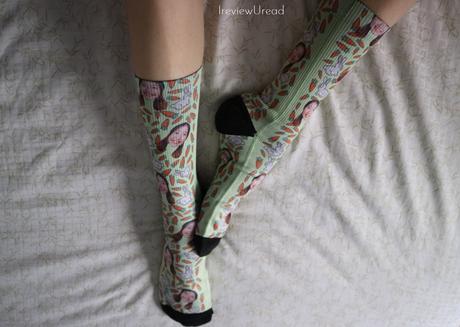 Keeping your feet warm with my face
The moment I opened this package, I started to laugh. It's not because there's laughing gas in the package but seeing myself staring back at me on a pair of socks is a lot more humorous than I expected. This pair of socks is definitely what I would describe as something I never thought I wanted until I see them. To have my face all over my socks brought me so much joy and laughter as I see my friends and family confused at what to say when they laid eyes on them. It's the kind of entertainment I craved for and the kind of entertainment that you should have for they will be the talk of the town. These socks are the perfect gift for your friends and family to spread joy and laughter to others. A purpose that Printsfield hope to spread to others.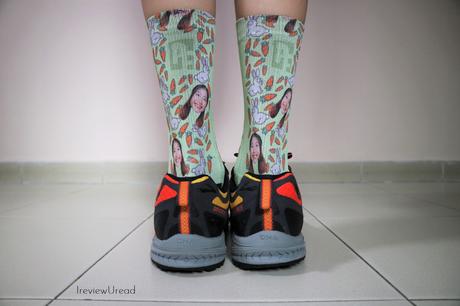 Printsfield
Printsfield is created by Jakub and Myhkailo to help others express their passion and love through socks. They specialised in printing vibrant and personalised socks. That means, you're able to print your face or your pets face on these socks. You can print up to 3 faces on each sock. These socks have a variety of comical and alluring patterns for you to choose from. From a galaxy themed to a dog-themed, the world is your oyster. Or at least your socks' oyster.
1% from every purchase is transferred to the Schronisko dla bezdomnych zwierząt w Józefowie (Shelter for homeless animals in Józefów)
Printsfield supports Schronisko dla bezdomnych zwierząt w Józefowie, an animal shelter located in Poland. For every purchase made, 1% of the purchase would be transferred to the animal shelter. Alternatively, you can join Printsfield's socks club and do charity for free.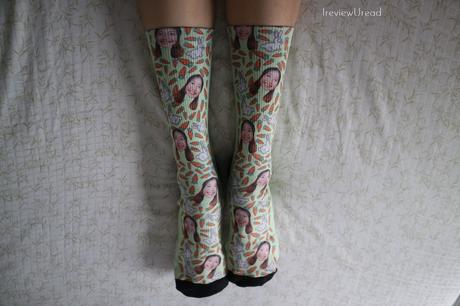 Bunny Personalised Socks
Since I am often called 'bunny' due to my buck teeth, I've decided to embrace that name and chose the bunny themed socks. I chose a selfie where I showed my rabbit teeth and uploaded it alongside with making my order. Before printing, the Printsfield team did an amazing job with the cutting and editing of my face on the socks. They even cut out my hair such that it looked like lop rabbit ears.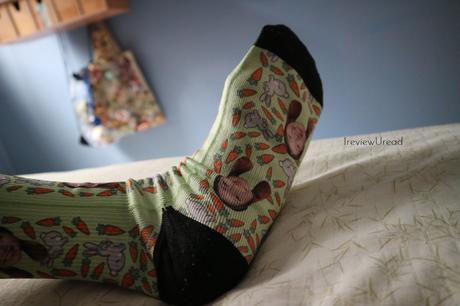 Bunny Personalised Socks Review
Since the socks are made in USA, the package took about a month to arrive in Singapore. When it arrived, I was shocked by the splendid quality. The socks had vibrant prints that showed many details. I like how you're able to see the ombre effect of my hair on the sock
These socks were super comfortable. They are made of 60% polyester, 10% acrylic, 25% nylon and 5% spandex. They had spandex at the ankle area to hold the socks up and spandex at the base of your feet to ensure that the socks don't slip and slide when you're wearing it. I like how it is an adequately thick sock that is perfect for rainy days in summer countries like Singapore. Plus, this thickness also means you're able to wear shoes over them easily without having to worry about an uncomfortable bulge in your shoes.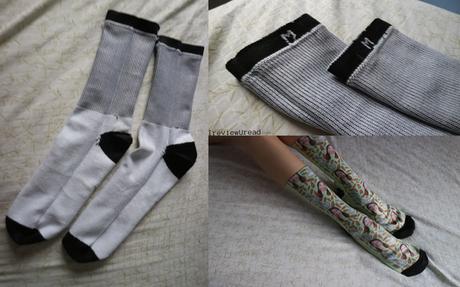 At the bottom of the socks, they added cushioned bottoms with super soft interior lining. There's also no dangling threads coming out from the socks. The meticulous effort that goes into the crafting of these socks is impeccable. I have never been so impressed of the inner lining of the socks until I inverted these socks. They looked so perfect that I even considered wearing them like this as another sock pattern to flaunt.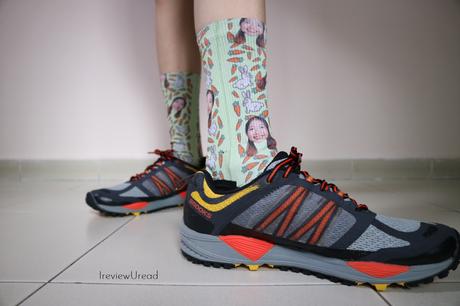 Additionally, they look great peeking above your shoes to show off your face. Since all of us have the habit of looking down on our phones a little too much, what better way to get someone else's attention by wearing these socks? They're even able to prepare themselves for the face that they will see when they look up from their phone to give you a reaction.
One thing I would like to comment about Printsfield is how they spice up their product descriptions. Since their main focus is on personalized socks, you would expect the descriptions to be dull. However, the truth is far from that. From " You'll giggle like a schoolgirl, every time you put them on" to " No one can love you more than you love you " these descriptions are such a joy to read. It put a smile on my face and made me feel like I can relate to this company more.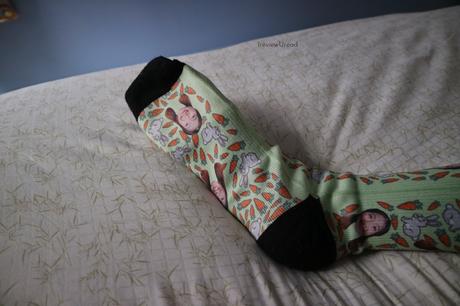 These socks come in 3 sizes: Small, Medium and Large. Small ranges from EU: 36.5-39, Medium ranges from EU: 39.5-42.5 and Large ranges from EU: 43-46. I decided to go with a medium for one side of my feet is 39.5 while the other side is 39. That means that one side of my feet will find the sock too big while the other would feet snugly - and that was the case. I did not mind the side that was too big for that extra space allowed for my feet to breathe. The spandex at the ankle area also helps in keeping the sock from slipping down.
All in all, these socks are a pair of wonderful quality socks that you would never expect to get or never knew that you needed. A gift that you never know you wanted, that's the best kind of gift.

Get 20% off your order on Printsfield
Time to fill up your world with the joy I've received from these socks. Printsfield have generously created a discount code for all of my IreviewUreaders. You can get 20% off your order on printsfield by quoting "ireviewuread20″. Although Printsfield prints top-quality custom socks, they also offer custom printing for laptop sleeves, men and women's briefs and more. Do check them out!