At the royal wedding between Prince William and Kate Middleton earlier this year it was, of course, the beautiful bride Kate that stole the show in her stunning bridal gown and with her elegant and classy stature. However, her sister, and now sister in law of Prince William, Pippa, came a very close second, as the whole world admired her gorgeous £20,000 bridesmaids dress, which was created by the same design company that created Kate's dress, Alexander McQueen.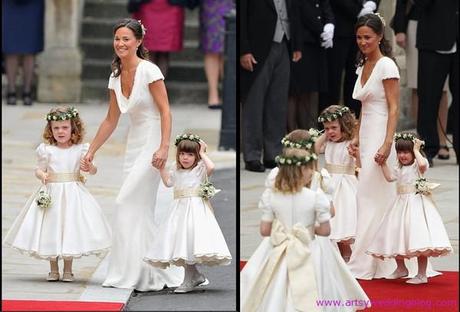 Pippa looked stunning in her bridal wear and since the royal wedding has become one of the most talked about people at the wedding other than the bride and groom themselves. People seemed to love the way that she looked, from her face and figure to the way she carried herself in the gorgeous dress that was created for her.
The dress Pippa wore was very simple in design yet looked stunning and elegant. The ivory dress was very slinky and showed off Pippa's svelte figure beautifully. The dress had a scoop neckline at the front with small cap sleeves that just covered her shoulders.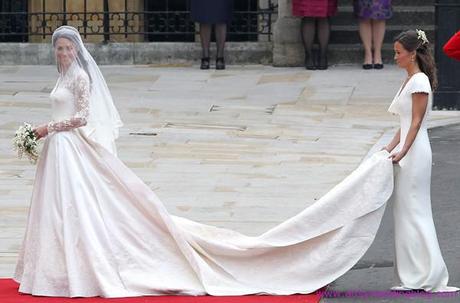 Get your hands on Pippa's dress
Of course, we're not talking about getting your hands on Pippa's actual dress, which will no doubt be tucked away somewhere, all £20,000 of it! However, if you are on a slightly smaller budget than the Middletons then worry not, as you can still get yourself the next best thing, which is a replica of Pippa's dress.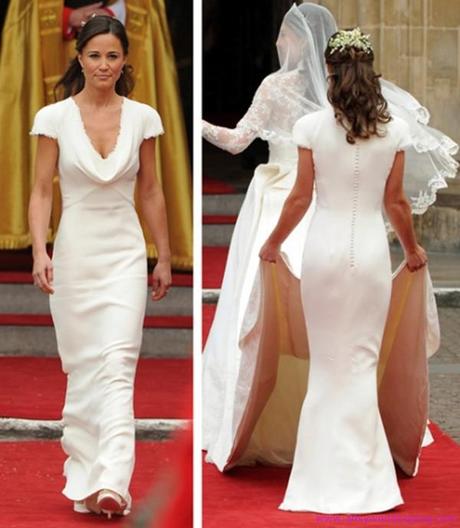 High Street department store giant Debenhams has recently unveiled its copy of the famous Pippa bridesmaid dress, which it is now selling for a mere £170, just a tiny fraction of the cost of the original. In fact, according to a personal shopper at the department store chain, Pippa's dress is set to be a big hit, as many have been asking for it.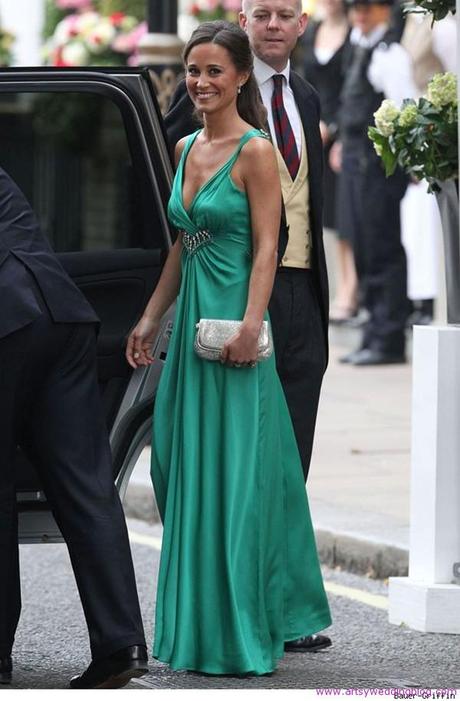 He said: 'Men and women everywhere were instantly talking about Pippa, so naturally brides-to-be will want to emulate her classic look – both for themselves or their bridesmaids. We have been inundated by customers asking if we have anything similar to the dresses but the ivory dress worn by Pippa is the most requested.'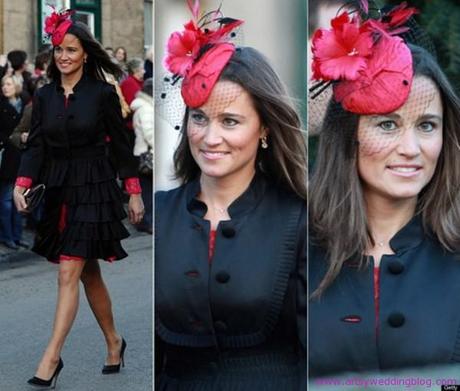 When the dress was launched by Debenhams they pulled in a Pippa Middleton lookalike to model the dress and launch it. It is thought that with the royal wedding still fresh in everyone's minds, the dress will enjoy continues success as the year goes on.