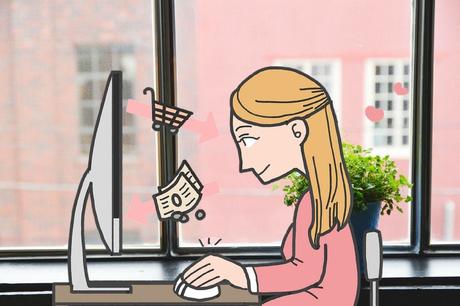 More and more people are shopping online. The reason behind this is the ease and convenience wherein everything you need is just a click away. Are you one of them? No? Well, it's not too late to jump on the online shopping bandwagon.
Online shopping has several other benefits besides the obvious. And if you're on the right track, you will not only get great deals and discounts but also cashback offers! Yes, you read that right. You can "get your cash back" when you do your shopping at ShopBack.
What is ShopBack?
ShopBack was established in 2014 with the mission to create innovative solutions for smarter purchasing decisions. Besides bringing the latest discount code, coupon and voucher, ShopBack also offers a cashback reward program. Since their launch, ShopBack has helped redefine the digital landscape becoming Southeast Asia's largest and fastest growing online loyalty platform.
So how does it work?
First Sign Up, Then Shop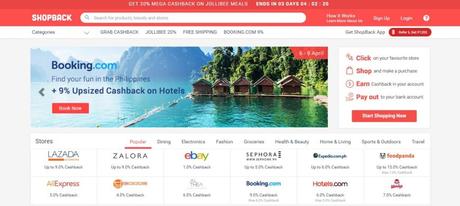 Once you've signed up, you can start shopping on your favorite store. Simply browse the categories or view all of ShopBack's popular stores.
Discover the latest in beauty at Sephora. Check out the hottest styles this season and shop with Zalora promo codes. Or, browse over 65,000 branded and own-label products through asos.com. ASOS promo codes give you more reasons to shop.
For consumer electronics, home appliances and more, you can get your discounts with Lazada voucher codes. And if you're planning to travel this summer, ShopBack brings you the latest deals, promotions and coupon codes from Booking.com, Expedia.com.ph, Hotels.com and more!
Apart from the list of deals, the cashback amount will also be shown. Now, get ready to click the deal and be redirected to the store. Just shop as usual then make the purchase.
What about the Cashback?
This slideshow requires JavaScript.
Back on your ShopBack account, expect to see your cashback appear within 48 hours. It will be displayed under the 'Pending' tab. You will be able to redeem this once your order has been validated by the merchant. Take note that this will take 30 to 60 days as cancellation/return/exchange might happen.
But if all is in place and you've also reached a Redeemable Cashback of P300.00, you can request for payout. You can cash this out straight to your PayPal or bank account.
Easy, right?
(Visited 1 times, 6 visits today)