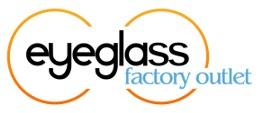 I've been wearing prescription eyeglasses for thirty years, so you can imagine how much money I've spent on eyewear! Therefore, when I can save some money on quality eyeglasses, and perhaps even pick up an extra pair or two, I'm thrilled! That's why I was happy to find out about EyeglassFactoryOutlet.com. This family-owned and -operated online retailer offers prescription eyewear starting at just $34.50. And that even includes free shipping (in the United States)!
There are so many styles to choose from that I had a hard time deciding on a pair! Did I want to go with something cute and colorful or something more practical that would go with everything? In the end, I went with the practical, but at these low prices, I just might go back and pick up some fun pairs, too! I picked out a frame called the PT 50 in the color Coffee. The glasses look like this: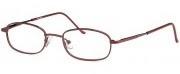 And here's how they turned out on me. I like them!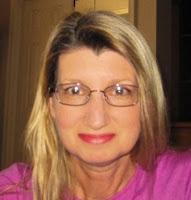 It was so easy to shop for them. You can search by shape, material, frame, style, or person (men, women, children). There's a keyword search, too. The only search I'd love to see them add is by size. My face is narrow around my eyes, and sometimes I even end up getting glasses in the children's department! So, whenever I found a frame I liked on the site, I had to check each one to be sure it wouldn't be too wide on my face. It would have been nice to be able to narrow my search down to only those glasses that were the width I desired. Other than that, it was very easy to find styles that I liked, and I had so much fun looking at the various options. My order came quickly, and I'm very impressed with the quality of my glasses. They're very sturdy and well-made, and I feel like they'll last for a good long time. They even came with a hardshell case and a cleaning cloth.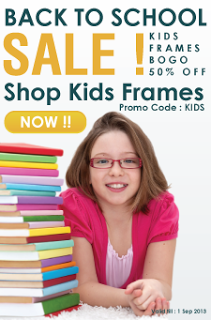 One of my 9-year-old twins wears glasses, so I was pleased to see that EyeglassFactoryOutlet.com is having a Back to School sale! When you buy one pair of children's eyeglasses, you can get a second pair of children's eyeglasses for 50% off with the discount code KIDS. Since kids tend to lose or scratch their glasses more easily, it's a great idea to pick up a second pair just in case. And at these low prices, it's extremely affordable.
If you're looking for inexpensive, high-quality eyeglasses for anyone in your family, visit EyeglassFactoryOutlet.com. Check them out on Facebook and Twitter, too!