A pesky zit on your face does not only take away your beauty but shatters your self-confidence as well. It can drive you crazy and make you start searching for the best cream for pimples. After all, who wouldn't wish for a clear, glowing skin? Stubborn pimples require an acne treatment that is stronger than that for regular pimples. Seeking the best acne treatment is a challenge if you don't understand the underlying causes and ways to deal with it. Read further to gain more knowledge about the steps to eliminate recurring pimples with a safe and healthy approach.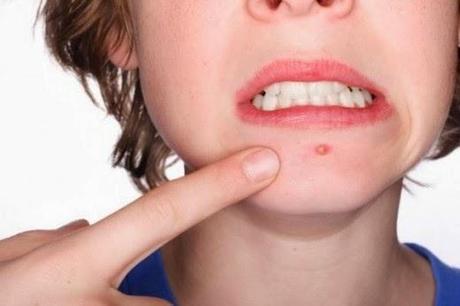 ·

  

Causes of recurring pimples

Imagine how much stress your skin has to undergo every day. It has to take the dust, pollution, cosmetics filled with chemicals, harmful UV rays of the sun, junk food, hormonal changes, stress, etc. And the skin is still taken for granted. At times, a certain area on your face has to deal with severe changes in the immune system due to stress or illness. Due to those changes, that part of the skin is prone to the occurrence of a pimple. Acne treatment in such areas is a must to avoid reappearance of pimples. The pore of the skin may be damaged from picking or squeezing in the past or a natural weakness. Sometimes, the pores can be too weak to keep away oil and infection. Thus, inflammation frequently occurs. These recurring pimples lie deep inside the skin pores. After an acne treatment, the surface of the pod may disappear, and you may feel that the pimple has vanished for good. However, that pesky zit still lies deep under the surface. If you notice a spot that occurs 2 or 3 times a month, you cannot rely on just the best cream for pimples. Try to visit a dermatologist who can make sure it isn't a boil or cyst.


·

  

Steps to get rid of such pimples

Even a single attempt to prick and squeeze the zit will leave a dreadful scar on your face. It is suggested to resist the temptation of squeezing pimples. Especially the persistent ones require a unique approach. These are a few steps to get rid of them for good:

o

  

Ice

Wrap anice cubein a thin napkin and place it on the

infected area for a period of 30 minutes. Make sure you find the time to repeat this as many times as you can throughout the day. Ice works as an anti-inflammatory remedy that shrinks the pimple and gradually eliminates it. It acts as a perfect acne treatment method to reduce the redness and pain.

o

  

Salicylic acid

Dab a portion of salicylic acid on the inflamed area. This acne fighting treatment corrects the abnormal shedding of skin. It unclogs pores to resolve and prevent the occurrence of lesions. The acid dissolves oil and dead skin cells, which blocks the pores that cause inflammation. Skin experts and researchers have witnessed its calming, anti-inflammatory effects that benefit the users.

·

  

Prevent recurrence

Unlike the regular pimples, these stubborn zits can reoccur if you do not take proper care. You need to keep the pores clear and healthy by steadily dissolving the oil and dead cells with the help of the salicylic acid. As a part of the acne treatment process, ensure that you control simple things. Keep your phone clean by frequently cleaning it with antibacterial wipes and using a clean pillow case. Also, keeping the hands away the face can make an enormous difference in preventing the formation of pimples. For ladies, if stubborn bumps reoccur during your menstrual cycle, then try steps such as cutting down on salt and sugar, increasing sleep hours, and keeping stress under control. You may be applying the best cream for your pimples; however, if the condition is painful and you see spots 2-3 times a month, then see a skin specialist. It could be a serious condition of a cyst or a boil that may require a minor surgery if it is non-treatable with medicines.

These are simple steps that you can follow every single day as a part of your

acne treatment

regimen. Take the necessary precautions and enjoy radiant, healthy skin.


Amelia Smith is nutritionist, herbalist, health and fashion writer. She is a professional in the health, nutrition and diet industry.