Keeping your handbag organized can sometimes be a great task, and help is usually needed, otherwise you're emptying your purse on various surfaces trying to find that one item that most likely fell to the bottom of your bag. but what if you could help yourself be and stay organized...in the most chic way? You can with the amazingly chic accessories from PurseN, a collection of stylish accessories that are designed to keep a woman's purse beautiful on the inside. The collection's offerings include organizer inserts, unique make-up bags, jewelry and toiletry organizers, lingerie travel bags, laundry bags, eyewear cases, and even tech organizers.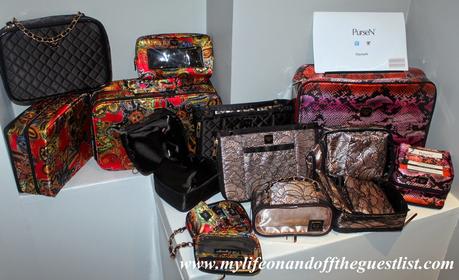 We love these items for their necessity and for the fact that they come in a variety of wonderfully bold colors and prints. If you want, all your organizers can be in one beautiful print, but do it quickly because they don't last long. The Handbag Organizers, their signature item, comes in two sizes - small and medium, to fit any sized handbag (it expands to maximize space in larger handbags), and features ten total compartments to keep you organized at all times.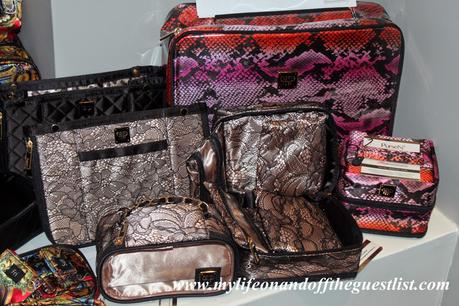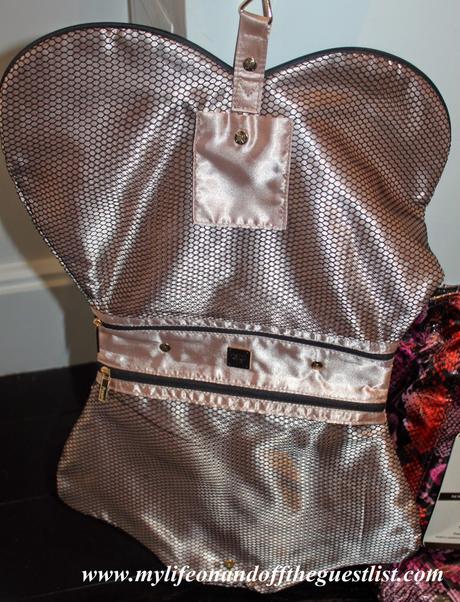 As a lover of pink, we have our eye out for the above pink and black lace print. We especially love the coordinating Ooh-La-La Lingerie Travel Bag, which features two mesh pockets to keep your bras and panties in place, and a hidden hook for hanging on doors and/or in the closet. Another item, which makes a great gift for anyone young and old who takes medication or vitamins is the Pill Organizer.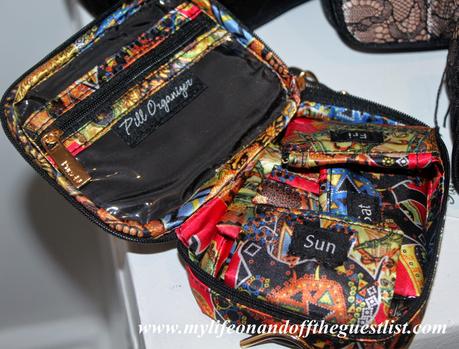 The Pill organizer is an origami-inspired case that's perfect at-home and traveling. It and fits perfectly in the PurseN Handbag Organizer, and features eight individual compartments to organize medications, supplements and vitamins, with built-in and removable pockets that are labeled with days of the week.
Does your handbag need organization? Know someone who would benefit from PurseN? We're sure you do. Why not give them the gift of stylish organization.