Gerard Cosmetics Tequila Sunrise Lipstick Review, Swatches, Price
Hey everyone, today's post is going to be a review on the Gerard cosmetics tequila sunrise lipstick. I got it a month back from their website when they had some offer going on their lip bundles, I got three lipsticks for $25, wherein their one lipstick is priced at $19; and they usually have some offer going on, either that or they have collaborated with multiple youtube beauty gurus , if you use their affiliate codes you can get a cool discount of anywhere up to 30-35%.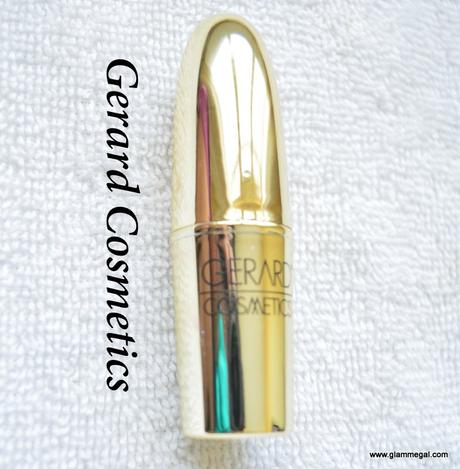 Gerard Cosmetics Tequila Sunrise lipstick
So lets jump right into the review. The lipstick comes in a bright gold lipstick bullet with a round cap which snap shuts pretty tight so I would say its travel friendly lipstick. And the name of the lipstick is written on the bottom og the bullet and you will need to open the bullet to see the color of the lipstick.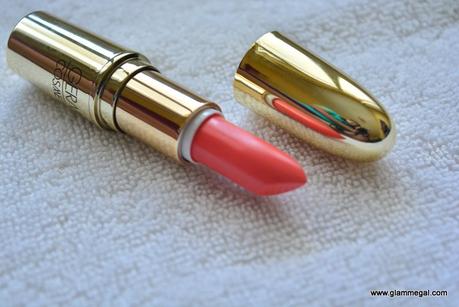 Gerard Cosmetics Tequila Sunrise lipstick
Now moving on to the color, its a fresh bright peachy coral lipstick just as the name tequila sunrise, you just feel happy when you see this color, at-least I was happy when I saw it. But this color would surely wash out anyone over NC 42, so its a good color option for fair to medium to until tan skintone. Even on my NC42 skintone its on the lighter side as I do have pigmented lips.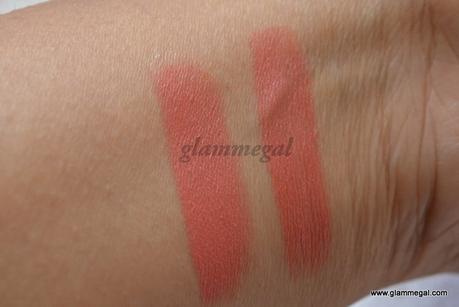 Gerard Cosmetics Tequila Sunrise lipstick
The texture of this lipstick is a bit difficult to explain, its matte but not overly so, but its not creamy or moisturizing either. The lipstick will definitely tug on your lips and accentuate all the dry areas on the lips if you havent exfoliated and primed your lips earlier. So its pretty mandatory to exfoliate and apply lip balm before applying this lipstick. But this lipstick is not drying on the lips, its very light weight.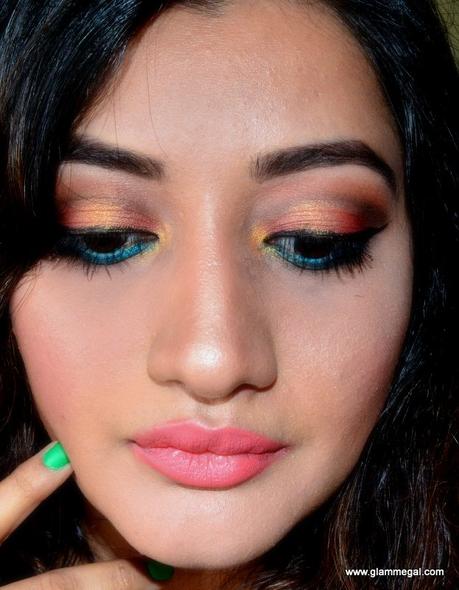 Gerard Cosmetics Tequila Sunrise lipstick
Pigmentation wise I would say Tequila Sunrise has decent pigmentation, but if you have pigmented lips then its best to apply it over a lip liner, as layering this lipstick too much make sit cakey and it doesnt layer up well on the lips. So its best to apply a lip liner underneath and then apply this lipstick.
The staying power of Gerard Cosmetics lipstick is around 4-5 hours. It survives snacking but wont survive a full meal, so staying power is pretty decent.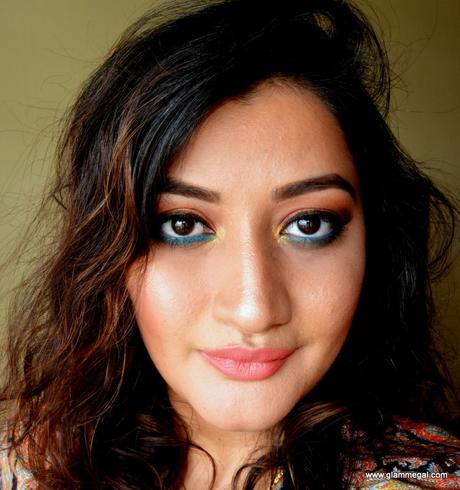 Gerard Cosmetics Tequila Sunrise lipstick
If you want to check out the video on this look you can check my youtube channel
The thing I liked most about this lipstick is the color, its very fresh. And I havent seen this shade in drugstore brands as such, one which doesnt wash me out and is just the right amount of light and not a deeper coral shade.
The shipping from Gerard Cosmetics is free, and I picked up from 2 more lipsticks in the lip bundle , Jacyln Hill 1995 lipstick and Berry Smoothie. I shall review those too very soon.  It did take almost 4 weeks for my order to reach me but my email to the customer care was responded quickly and my package reached me safely.
I am on the fence about this lipstick because of the texture, since its a matte lipstick they tend to be on the drier side but layering the lipstick makes it cakey which is a put off, but I still love the color a lot.
So that is all on Gerard Cosmetics Tequila Sunrise lipstick review.
Related
You Might Also Like
COLORBAR VELVET MATTE LIPSTICK HOT HOT HOT REVIEW AND SWATCHES
Four Loreal Caresse Lip Stain Swatches
COVERGIRL LIPSTICK REVIEW : ETERNAL 350
MAYBELLINE PARK AVE PEACH LIPSTICK : MLBB LIPSTICK
YSL BLUSH RADIANCE IN NO.1 REVIEW AND SWATCH
COVER GIRL LIPSTICK IN 260 HEAVENLY REVIEW
MAYBELLINE LIPSTICK IN VIVID ROSE 875
MAYBELLINE COLOR SENSATIONAL VIVID LIPSTICK IN HOT PLUM
Tags:
bollywood makeup, coral lipstick, coral lipstick for Indian skin tone, fall makeup 2015, fall makeup tutorial, free international shipping, gerard cosmetics review, glammegal, lipstick for fall, lipstick for indian skintone, peach lipstick, review, tequila sunrise lipstick price, tequila sunrise lipstick swatches