MRCTV's Dan Joseph went to George Mason University near Washington, D.C., to find out if students would sign a petition asking radio stations to ban the classic Christmas song, White Christmas, because it's racist.
Joseph tells students that the song is racist because it implies that snow is white, therefore it's good, which means the white color is good, and other colors are bad, which is "micro aggression".
Joseph got 18 signatures in an hour. God help us.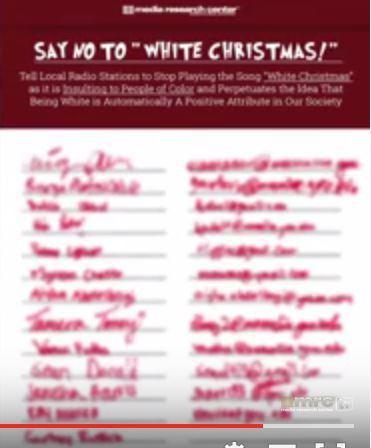 The United States must be the laughing stock of the world.
I took screenshots of the students who had signed the petition.  I give you — The Morons of George Mason University!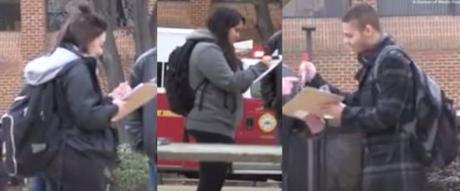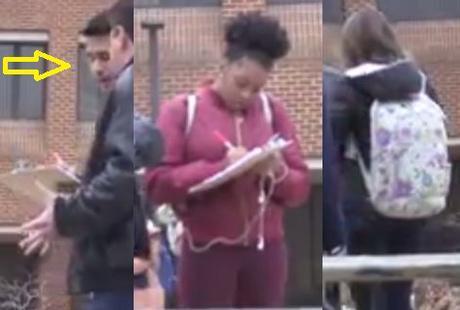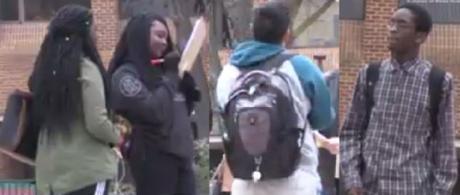 George Mason University is a public university in Fairfax, the largest in Virginia. That means it's partially funded by the taxpayers of the state of Virginia.
Ángel Cabrera, 48, is the president of George Mason University. A native of Spain, Cabrera got a Ph.D. in cognitive psychology from the Georgia Institute of Technology, and has solid liberal NWO credentials:
The World Economic Forum named him a Global Leader for Tomorrow in 2002, a Young Global Leader in 2005 and chairman of the Global Agenda Council for promoting entrepreneurship in 2008.
Cabrera has been a Henry Crown fellow at the Aspen Institute.
Cabrera is a member of the Council on Foreign Relations.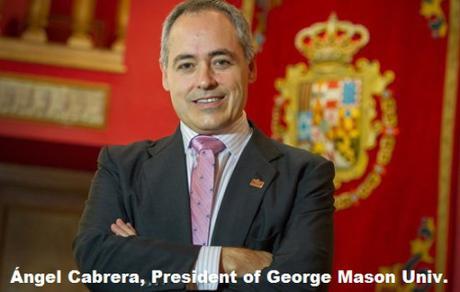 On August 24, 2013, Ángel Cabrera was one of the speakers at the National Mall at the 50th anniversary of the March on Washington that eventuated in the Civil Rights Act of 1964. He said "diversity" is a priority (Source: El Tiempo Latino):
"Many young men and women are still denied education … because they don't have enough money, or because they are undocumented. In the world in which we live, a uniform population (i.e., non-racially non-culturally diverse) has no business in any place or country. For people to function, develop and live in varied, complex and different environments, you need to know how to handle yourself in different environments and with people very different from you. That is diversity."
H/t FOTM's maziel
~Eowyn