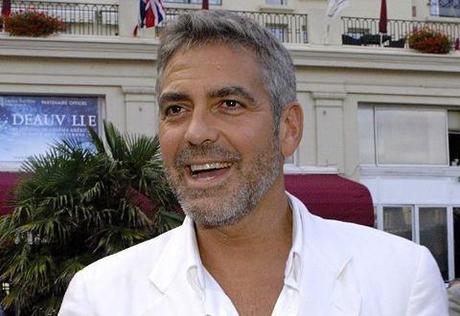 George Clooney: Oscar-worthy?
George Clooney has been wowing critics in The Descendants, the story of a man forced to care for his difficult teenage daughters after a boating accident leaves his wife in an irreversible coma. As he struggles to deal with his children and play family politics over a shared plot of land, Clooney's Matt King discovers his wife had been having an affair.
The Hawaii-set movie is directed by Alexander Payne, also responsible for well-received dark comedies such as Election and About Schmidt, so cinema-goers can expect moments of guilty laughter rather than non-stop weeping despite the rather depressing set-up.
But is The Descendants all about Clooney, or are there other reasons to praise the film? And is it really a universal hit with critics?
See the trailer for The Descendants below
Clooney is fantastic – and so is everyone else. "The brilliance of Mr. Clooney's performance lies in his ability to convey indecision, hesitation and the precipitous tumble into error", wrote A.O. Scott in The New York Times. But, said Scott, Clooney is "an excellent ensemble player" and doesn't dominate The Descendants, instead allowing space for the rest of the cast to turn in impressive performances. Scott said that Payne achieves the perfect balance between melodrama and farcical comedy, which makes the movie moving but also very funny.
Full of feeling. "Rarely has a contemporary movie taken in so much life and revealed it with such depth of feeling", said Joe Morgenstern in The Wall Street Journal, praising the swift changes of mood between comedy and emotional pain. Morgenstern felt that The Descendants is suprisingly realistic: "Actors don't seem to be playing moments, characters don't seem to be involved in scenes."
Oscar-worthy and watchable. Salon's Andrew O'Hehir predicted Oscar nods for the film and for Clooney. According to O'Hehir, The Descendants looks set to have mass appeal because in depicts "ordinary people facing an altogether ordinary tragedy", and because it is highly watchable: "The Descendants is gentle, witty, audience-friendly entertainment for grown-ups, with a great performance by one of our biggest screen stars", he purred.
Not everyone's a fan. "It's such a disappointment that The Descendants—Alexander Payne's first film after a seven-year hiatus following Sideways—isn't a better movie than it is", sniped Dana Stevens at Slate, characterising the movie as a "soap opera disguised as a comedy." Stevens argued that script mishandles the interplay between comedy and melodrama: "Every time it switches gears, the grinding is audible." What's more, Stevens wasn't hugely impressed with Clooney's performance, suggesting the star was hampered by the fact that his character is "underwritten" and "illegible."
Doesn't meet expectations. Richard Corliss was similarly unimpressed at Time, writing that he remained "untouched" by the film. According to Corliss, the character development is poor in most cases: "The characters don't ripen organically; they're first one thing, then another", he sighed. Corliss argued that Clooney's performance was better than the actual film, which only improved in the final act: "Until then, Clooney is almost single-handedly responsible for what goes right."
More film reviews

New Year's Eve: Worst movie ever?
Mission: Impossible 4 rocks
The Girl With The Dragon Tattoo
Sherlock Holmes: A Game of Shadows
J. Edgar to net Oscar for DiCaprio
More film »