July 20, 2016
GEO Jobe GIS, developers of Admin Tools, Mapfolio, and geopowered cloud for Esri's ArcGIS, welcomes Glenn Letham as new Chief Marketing Officer
NASHVILLE, Tenn. – July 19, 2016 – PRLog — GEO Jobe, a leading GIS software and geospatial solutions provider, welcomes their new Chief Marketing Officer, Glenn Letham to their Geospatial Division. Glenn will be working closely with our teams focusing on building and supporting the GEO Jobe brand, driving product awareness and engagement strategies, initiating new and cultivating current relationships in North America.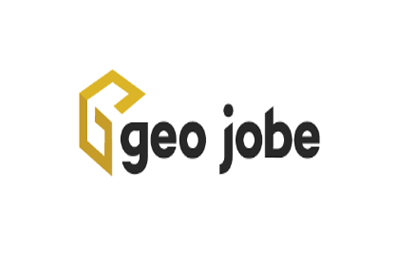 Glenn comes to GEO Jobe with over 20 years of experience in marketing, social media strategy, community management, technology evangelism, writing, blogging, GIS project management, data capture and mapping services, and data analysis. He will be managing all Marketing, Community outreach, brand strategy and product evangelism in the U.S. and Canada while also supporting clients including educational institutions, natural resource agencies, all facets of government, A/E and public/private utility agencies including gas, water, and electric.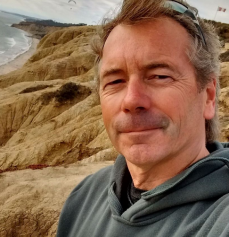 "We are excited to have Glenn joining our team as the CMO (Chief Marketing Officer) at GEO Jobe GIS Consulting. I've come to know Glenn over the last 10yrs and there is no doubt that his experience, personality and comprehensive knowledge of the Geospatial industry is a perfect fit into the culture of GEO Jobe. This is a really exciting time for the company and we feel that Glenn's addition will only accelerate our growth and direction." said Neill Jobe, President and CEO, GEO Jobe GIS.
Glenn is widely known in the International GIS arena, has extensive connections throughout most popular [tech] social media channels and is a member of the AAG, GITA, ASPRS, USGIF and other industry organizations. Industry professionals may know Glenn as the long time Geographer and managing editor with Spatial Media (GISuser.com). Letham will remain an important part of the GIS/GeoTech publication as a member of an Editorial Advisory team and a role as a director on the Spatial Media Advisory board. As GEO Jobe continues to grow, with clients and users of GEO Jobe's popular ESRI-based software solutions coming on board almost every day Glenn serves as an integral part of the business.
About Glenn Letham
Glenn is the Chief Marketing officer at GEO Jobe. Before work at GEO Jobe, Mr. Letham was the Geographer, Managing Editor and Geo Evangelist at Spatial Media LLC where he created and managed content for several GeoTech publications and community resources. He's also worked as a GIS analyst in both government and the private sector working mostly on natural resource based GIS projects including earthquake hazard mapping, oil and gas pipeline EIA projects, coastal shellfish and marine mammal mapping projects, and First Nations' GIS training and project implementation. Mr. Letham is a graduate (with honors) of the University of Victoria with a bachelor's degree in Geography – focus on urban geography, GIS, and quantitative methods.
About GEO Jobe
Founded in 1999. GEO Jobe is a geospatial industry leader that currently has the top three most popular apps in the ArcGIS MArketplace including Admin Tools for ArcGIS Online (http://www.geo-jobe.com/admin-tools/). While many geospatial firms focus on a specific industry, GEO Jobe has a focus on industry independent solutions and offerings such as providing software development and data hosting expertise and services. GEO Jobe was an early adopter of the ArcGIS Online platform and always strives to extend and push the limits of what is possible using the platform. GEO Jobe has been an Esri business partner for many years and has received multiple awards from Esri including the 2015 Innovative Marketplace Provider and the 2013 Organization Use of ArcGIS Online award.
Filed in: Geo Industry News
Tags: ArcGIS, ESRI, GEO Jobe GIS, Glenn Letham, Mapfolio
Also Check Out ...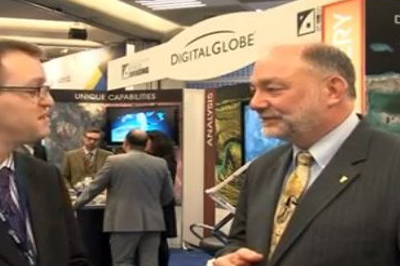 Jack Hild from Digital Globe at DGI 2013
Jack Hild, Interim Chief Information Officer for Digital Globe speaks to DGI's Online Editor Dan Mellins-Cohen at DGI 2013 about the use of imagery and their use of geospatial information.
"The presentation today really talked about the four areas of commercial imagery. It goes from looking at the advances in resolution and accuracy, which are pushing towards the limits right now. I talked a little bit about the speed, so the time it takes to take an image and …"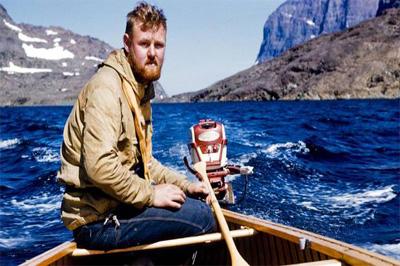 Roger Tomlinson: The father of GIS and computerized cartography
Roger Tomlinson, also known as the Father of GIS has been featured in many publications since his recent passing last month, here is one from the Globe & Mail by Rick Boychuk.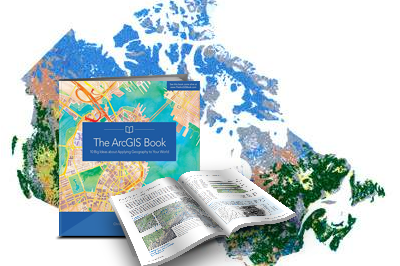 The ArcGIS Book
The latest book from the Esri Press series is a comprehensive hands on guide dedicated to the popular ArcGIS software. The ArcGIS Book is a detailed compilation containing new ideas, detailed instructions, large colorful graphics, photos and plenty of diagrams. There are two versions of the book available, a hard copy paper version and a digital PDF version that offers interaction with an accompanying website. Find out how to download the ArcGIS Book free …
Geo Community Projects Portal to be Launched August 2016