Last month the Field Evaluation and Validation Team (FEVT) arrived in General Santos to evaluate General Santos City Police Office (GSCPO) for the Best City Police Office (BCPO) among other city contenders - Iligan City and Santiago City.
The team was composed of
PCSUPT DIOSDADO G RAMOS, CEO VI, Directorate for Intelligence with Team Members, PSSUPT DENNIS A SIERVO, PSSUPT ERICSON T VELASQUEZ, PSSUPT LEO A MARZAN and NUP Nhelbie F Cabelin.
To keep everyone updated, last July 2011 GSCPO was also the winner of the Best City Police Office Nationwide based solely on its accomplishment reports for the year 2010.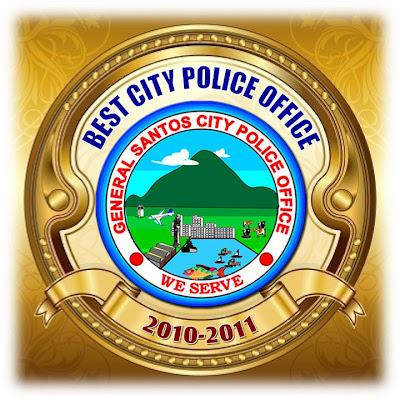 And this year, GSCPO once again took home the prestigious award. Two years in a row, our very own GSCPO was adjudged as the winner for the Best of Best Unit Awards Category  as BEST CITY POLICE OFFICE.
On August 8, 2012 City Director
PSSUPT CEDRICK G TRAIN, CEO VI
, will receive the award during the
111th Police Service Anniversary Celebration
with his
Excellency Benigno S Aquino III
as Guest of Honor and Speaker at the Multi-Purpose Center (Main Hall), Camp Crame, Quezon City.
Congratulations to GENERAL SANTOS CITY POLICE OFFICE. Continue to give pride and honor for the people of General Santos.