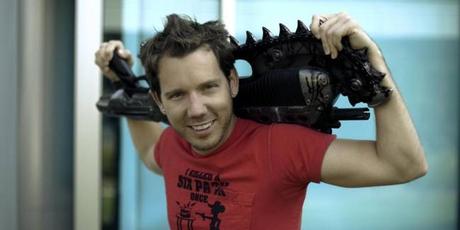 Cliff Bleszinski is conjuring up ideas for a first-person arena shooter on PC.
"I have a slide deck, I have a pitch, I have concept art, I know pretty much what I want to do," the Gears of War creator said on the Pointless podcast, as reported by Polygon.
"It will be a PC experience that will hearken back to a certain type of game that we cut our teeth on, if you know what I'm saying."
What kind of experience is that, you may ask? A first-person shooter unlike the most popular ones on the market today.
"A lot of these kids playing Call of Duty, I don't think they know what a proper arena shooter is," Bleszinski added.
Probably because proper arena shooter's don't sell 35 million copies, but Bleszinski doesn't care about publisher sales expectations.
"I don't want to work with the old guard, per se. I'll talk to them, have meetings. But the last thing I need is some mid-level marketing guy telling me that 'well, traditionally, this doesn't sell well, so we're concerned,' and all that. Because they're all rearward-looking, and it just drives me fucking batshit," he said.