So let's say that you have $40,000 buy some home theater equipment (pretend you won the lottery), what should you spend it on? Never fear, this article will show you how to spend that money and get you the best home theater set up possible, so get your imaginary wallet ready.
The Projector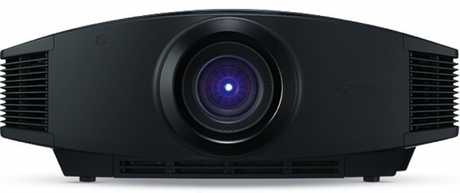 The first thing you need for a home theater set up is a digital projector. This is the beating heart of any home theater, as it is responsible for filling the screen with crisp colors and fluid motion. For this item, you should spend your hard-earned (or not) cash on a Sony VPL-VW90ES projector. At a cool $9,999, it is only a quarter of your gear budget, but will give your rich, deep blacks, accurate color, and it even does 3D. It may be a bit long in the tooth as projectors go, but the value for the price is incredible. The VW90ES features motorized zoom and lens shift, a 240 hertz refresh rate, quiet operation, 2D to 3D conversion, and the picture quality that you would expect from a Sony product. This projector is a great addition to your home theater and will give you a great home theater experience.
 The Speakers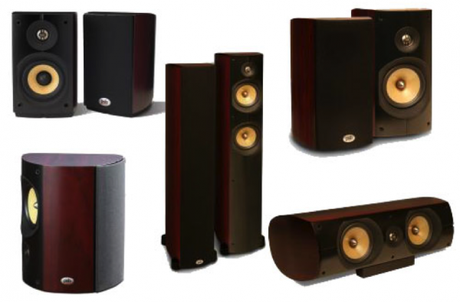 The second thing you need for your home theater is some speakers. And when you need some excellent speakers at a good value, you cannot go wrong with PSB's Imagine series. These innovative speakers will set you back $5,800 bucks, but that is a small price to pay for the sound they deliver. This price gets you two tower speakers, two surround speakers, a center channel speaker, and their HD10 subwoofer. The speaker enclosures feature curved, seamless construction and vibration reducing internal bracing. Beyond the extraordinary value in sound they represent, they are also stunningly beautiful speakers.
The Processor/Amplifier/Receiver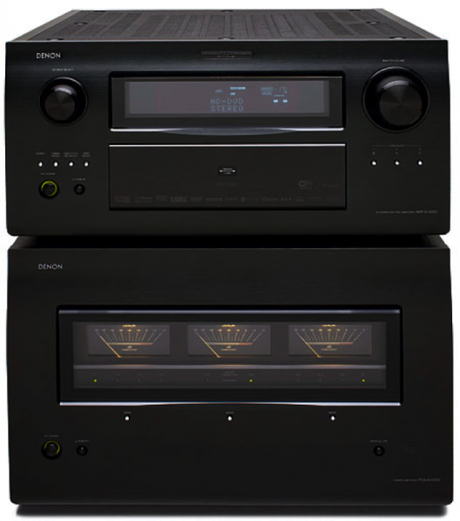 You are going to need some serious muscle to power those PSB speakers, and no one provides better muscle than Denon. The Denon AVP-A1HDCI surround processor and POA-A1HDCI amplifier are a great pair blows away the competition at the price point, which is $15,000 for the pair (good thing you won the lottery, huh). The connectivity options on this set up cannot be understated. Denon thought of everything here from BNC component video connectors, six HDMI inputs, dual simultaneous HDMI outs, BNC digital audio connectors, XLR inputs and much more. The unit also offers iPod integration, network streaming, and is satellite radio ready. The amplifier offers 10 channels that each offer 150 watts of power to pump your speakers. Make sure you have sturdy shelves though; these heavy-duty components weigh in at almost 200 pounds combined.
So, now that you have the projector, speakers, and processor/amp of your dreams and you have only spent $30,800. This leaves you with over $9,000 dollars for a screen, seating, and of course, the popcorn! So keep this gear in mind when you play the lottery, because you will not find a better value for your money. In the meantime, you will just have to keep paying $14 a ticket to sit in a public theater.
Stay tuned for future articles where we look at mid-tier and low-end systems for all price groups.
Written by: Zack Mandell is a movie enthusiast and owner of www.movieroomreviews.com and writer of movie reviews. He writes extensively about the movie industry for sites such as Gossip Center, Yahoo, NowPublic, and Helium.