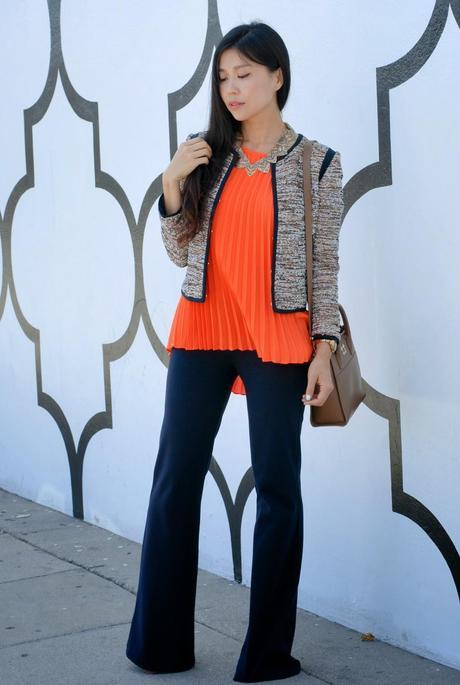 I always find myself starved by the end of every Coachella weekend. With so much to do, see, and hear, eating takes a backseat. So last week, I pre-plumped with a decadent dinner at Rivabella. Sitting on the border of West Hollywood and Beverly Hills, the restaurant is a sprawling display of lush Tuscany farmhouse meets Weho chic. The fare is classic Italian with a few modern twists that satisfies every taste bud. 
The refreshing sea bream crudo and generously stacked caprese salad were my favorite starters and piqued my appetite for the rest of the meal. I've never meet a pasta I didn't devour and the pappardelle drenched in lamb ragu was no different as it stirred up delicious memories of dining moments in Tuscany. Each bite of the bone-in ribeye melted in my mouth as the flavor of the rosemary olive oil was the perfect pairing for the juicy red meat. And just when I thought I couldn't eat another bite, a towering cronut stuffed with vanilla almond cream flirted with my waistline. Each bite of the flaky cronut oozing with sweetness was heaven on earth and before I knew it, the entire tower had disappeared into the darkness of my stomach. I went to sleep that night nurturing a happy food baby.  
In anticipation of my big Italian feast, I decided to wear my wide leg elastic waist Three Dots pants so I could eat with abandon. I dressed it up with a flowy pleated tank top from Line & Dot and a dressy tweed jacket from McGinn. I also brought out my new Sheena Sujan Adora tote to play as I love the boxy style and the not so overpowering petite size The outfit is the perfect Saturday night camouflage to hide food babies.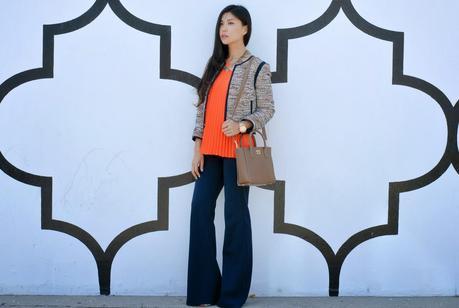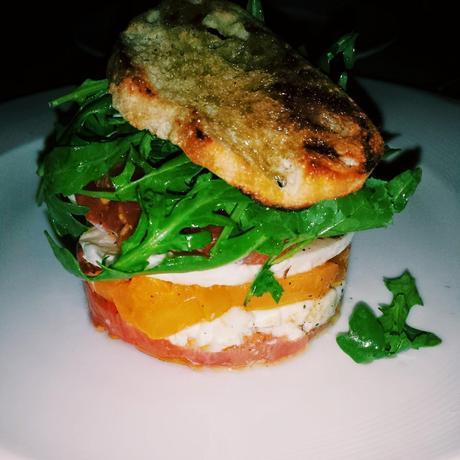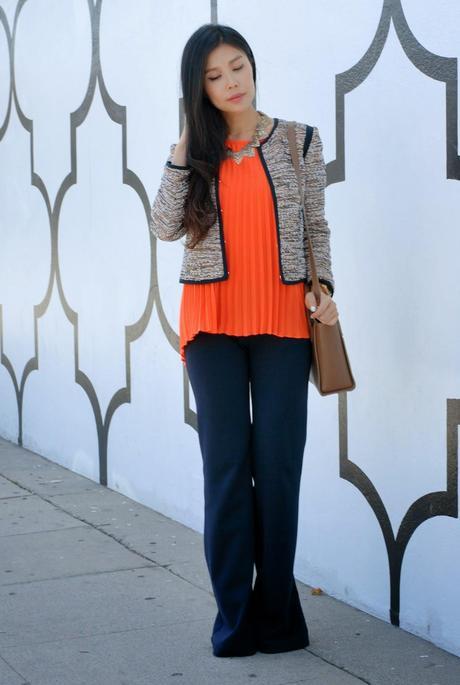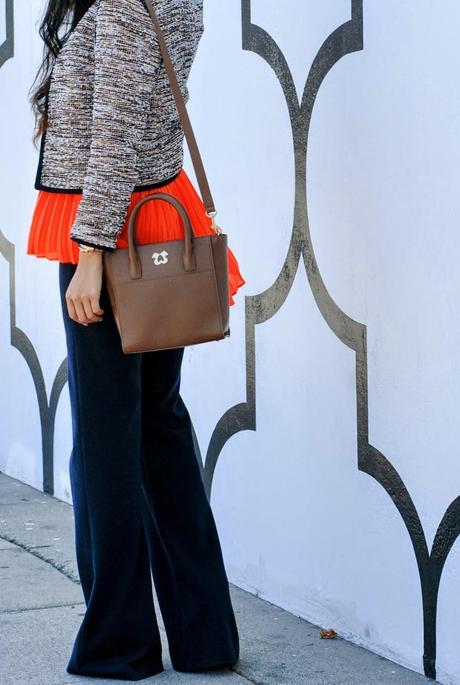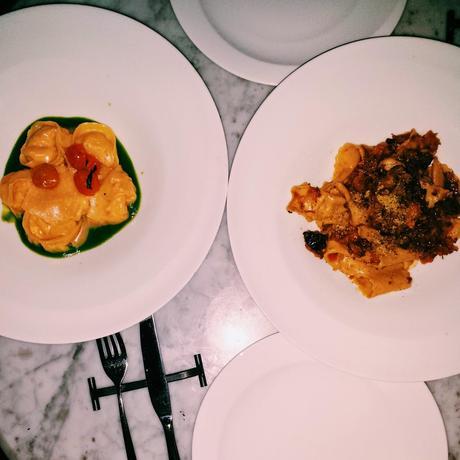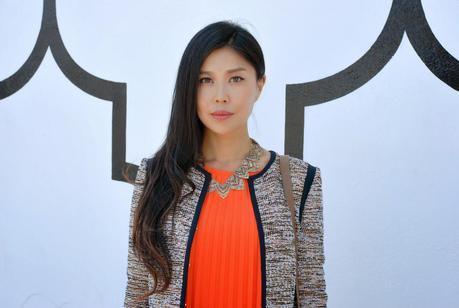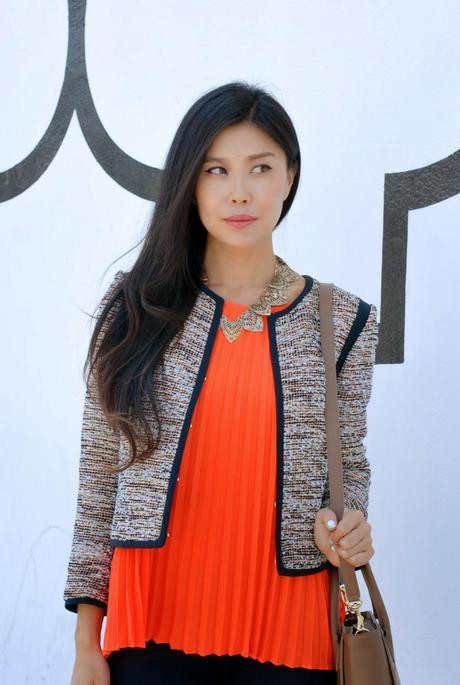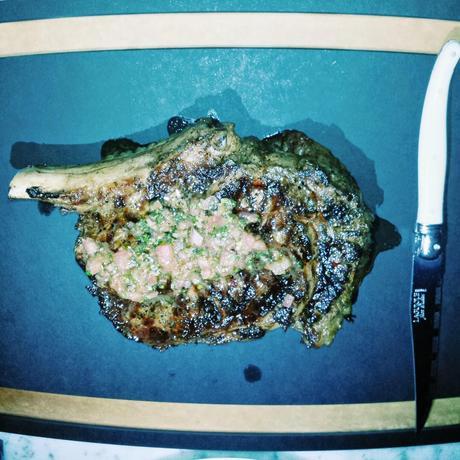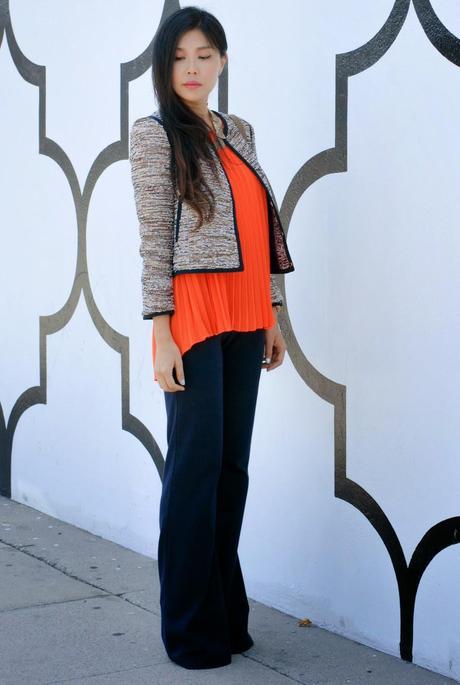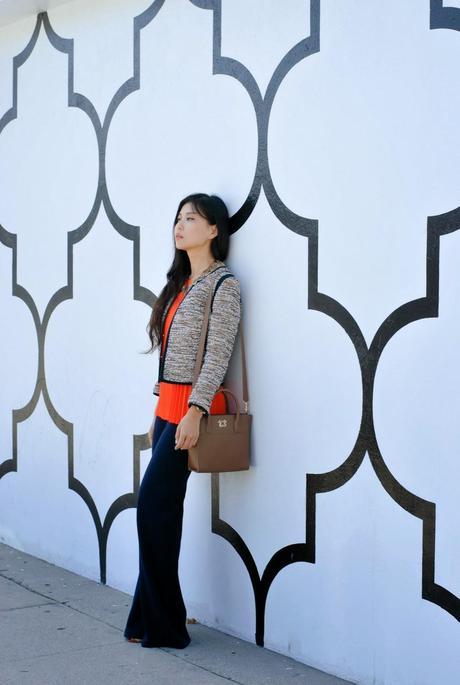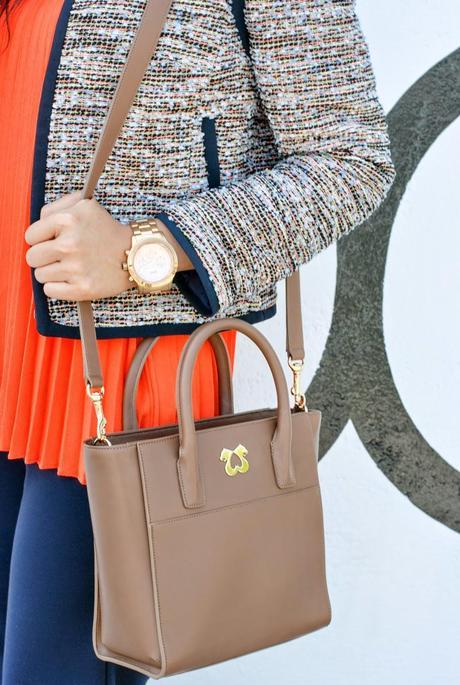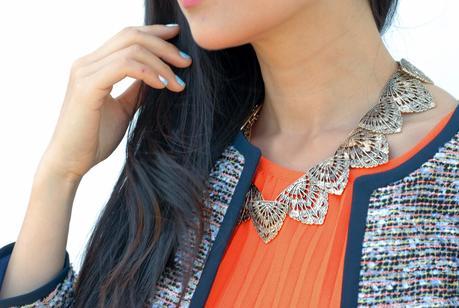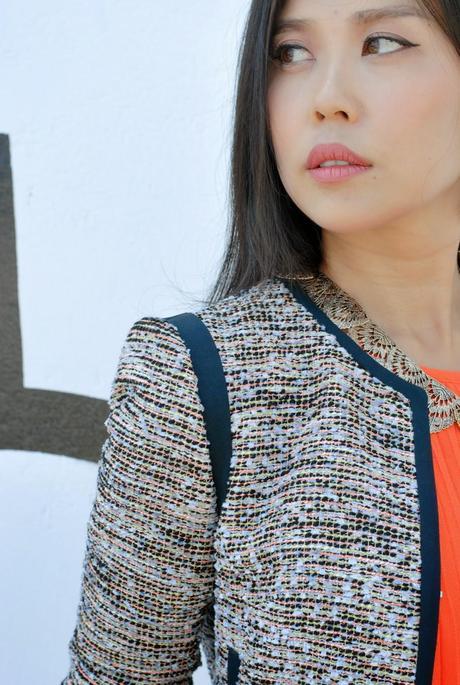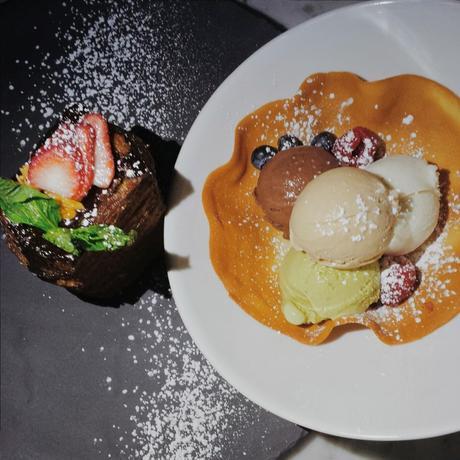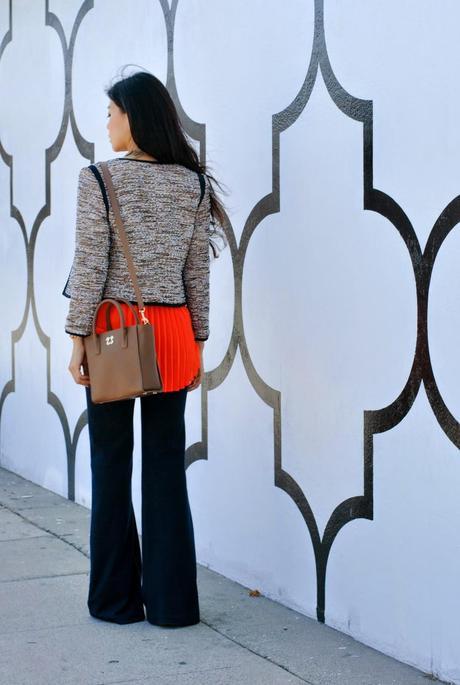 photos by Rachael
tank top {Line & Dot | in pink}
pants {Three Dots c/o}
tweed jacket {McGinn "Reina"}
purse {Sheena Sujan "Adora" c/o}
collar necklace {Samantha Wills c/o}
watch {Guess}
{live fabulously}