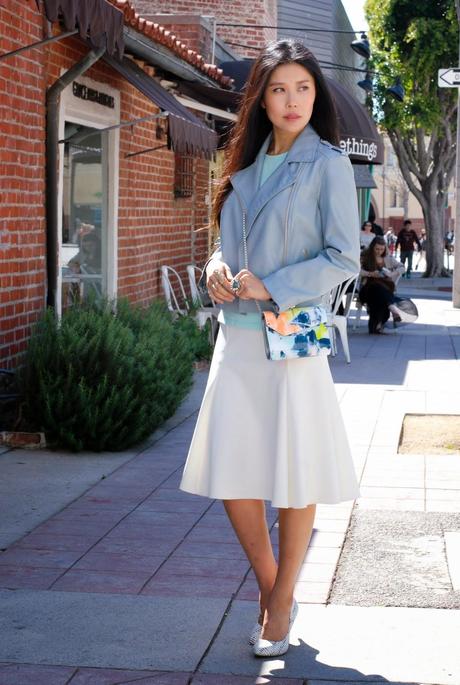 Here's Part 1 and 2. 
Law school doesn't end with the toss of the graduation cap as a law degree is merely fancy papyrus if you don't pass the bar. I spent the summer after graduation memorizing case law, statutes, and regulations spanning eight subject matters that ranged from Constitutional Law to Rules of Evidence. If I wasn't at the library, I was at Silverlake Coffee memorizing binders of outlines and notes. My only escape was reading Perez Hilton on my study breaks so I could vicariously vacation at St. Barths through Paris Hilton. It was not a fabulous summer.
The three day bar exam was held at the Ontario Convention Center on three of the hottest days in August. The airy exhibit halls were filled with rows of sterile desks and chairs and equally sterile test takers. I was doing fine until I got to the essays. Everyone turned on their laptops but mine wouldn't connect. I tried everything but nothing worked. At that moment, I had a choice. I could either freak the fuck out or I could roll with the punches instead of getting knocked down. I grabbed a few pens, got a notebook and started handwriting my essays to the staccato of laptops clicking all around me. Although I was at a grave disadvantage, handwriting did force me to formulate my answers with precision. Suddenly, the laptops, the heat, and the fact that 1 in 2 people taking the test will fail vanished from my mind as I zoned in on one thing and one thing only-pass the damn test so I will never have to go through such masochism ever again. Did I pass? You'll find out in Part 4.
Being a fashion obsessed lawyer has definitely shaped my appreciation for versatile and stylish clothes that function fabulously both in and outside the office. A few weeks ago, I was introduced to Ortiz Industry, an LA based brand that combines office aesthetics with science and intelligence. Their line of water and stain resistant tops, bottoms, and blazers are engineered with adaptive fabrics so that I can theoretically go from a deposition to doing backflips in the same outfit. My favorite pieces are the Bali Blue woven pants and the floral knit top. Check it out. It's a game changer!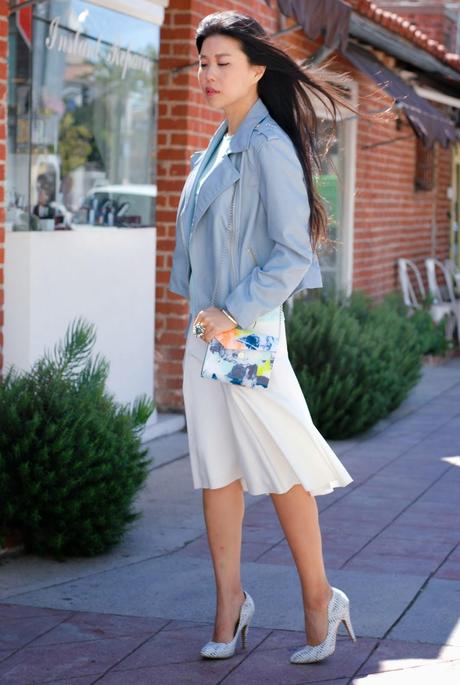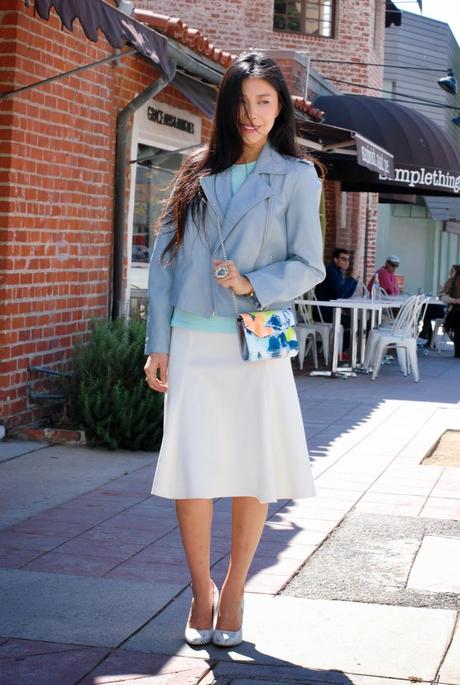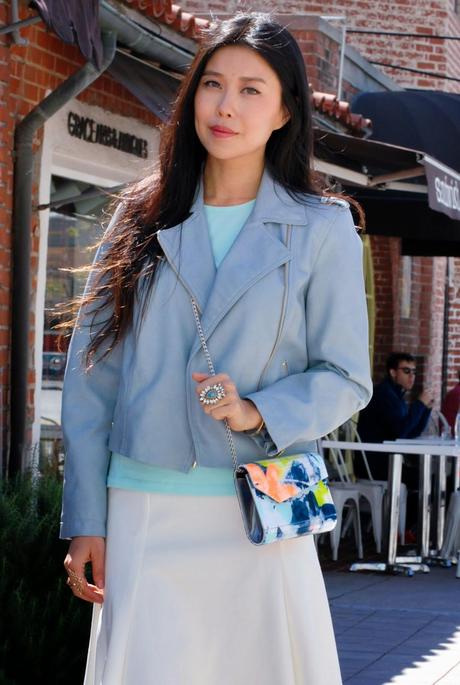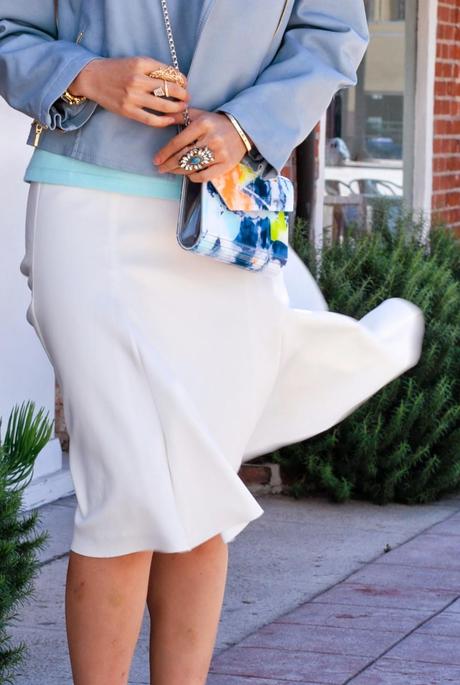 top {Ortiz Industry c/o}
skirt {Zara | similar}
moto jacket {INC via Macy's | similar}
heels {Justfab}
clutch{Jimmy Choo "Candy"}
ring {Samantha Wills c/o}