This is not the first time that a movie about Yves Saint Laurent will be created as there must already be a dozen of them available today. However, the latest to be made is a major biopic about the fame French designer, with top French actor and model Gaspard Ulliel to play as Yves Saint Laurent. This film about YSL, easily the most popular fashion designer in the world, will be under the direction of famous film maker Bertrand Bonello.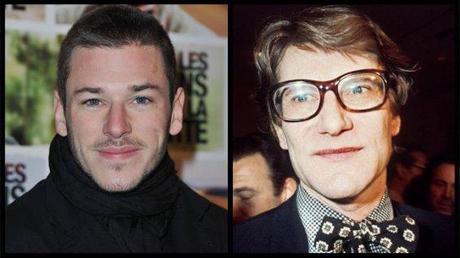 Gaspard Ulliel to play as Yves Saint Laurent
The biopic, aptly called Saint Laurent, will begin its shoot on the spring of 2013. Working to write the storylines of the film is Thomas Bidegain, the French writer who was responsible for the screenplays of Rust and Bone and A Prophet, films by another top French director Jacques Audiard.
Popular French actor and model
Gaspard Ulliel is a much celebrated actor in his native country than the United States. However, because of his many year-long advertisements for premier men's fragrance Chanel Blue, this has caused him to become familiar to the American audience. He was also given the opportunity to star in the movie Hannibal Rising, where he acted the role of young Lector. 
In France, he starred in Princess of Montpensier, a high-rated historical French drama. But before he ventured on an acting career, Ulliel first worked as a model and appeared in a number of small and major campaigns, which included Longchamp with supermodel Kate Moss. 
Great buzz about Yves Saint Laurent
The general public – in France, the US, and all over the world – has been hearing much about few YSL issues these days. First of all, it is not anymore known officially as Yves Saint Laurent but simply Saint Laurent, according to its current creative director and lead Hedi Slimane. 
The first YSL collection by Hedi for spring of 2012, which was presented in France last October, garnered mixed reviews. Ultimate judgment on his creation will be known as it becomes available in retail stores in the early months of February and March. 
Who will make the YSL costumes?
Everyone seems to be in agreement with the choice of Gaspard Ulliel to play as Yves Saint Laurent. But people wonder on who will provide the costumes for the film. One thing is for sure, Bonello will see to it that all costumes will be perfect YSL replicas.
Image Source: TheHollywoodReporter