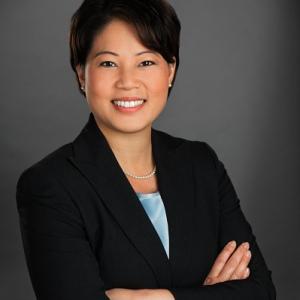 Garvey School Board Member Janet Chin – Courtesy of Janet Chin
Chin made public her decision to run at a special media event at the 888 Seafood Restaurant in Rosemead on Dec. 12, when she outlined her vision to "Build a Better Rosemead."
With Rosemead business owners, bank executives, doctors, and non-profits in attendance, she announced her campaign priorities to include support for small businesses, public safety, senior and youth programs, as well as emergency preparedness.
"As a U.S. Army veteran, having also served in the California Army National Guard, I am confident that I have the knowledge, skills and ability to serve with the uppermost integrity and honesty," Chin said.
According to Chin, she has experience in working with budget constraints. As a small business owner, she has been successful with community outreach efforts and representing the community, she said.
"I thank the voters for their confidence and trust in my ability to lead, for electing me twice to the Garvey School Board," she said at her event. "Rosemead is the city I grew up in, and where I am raising my three sons now. I feel it is time for me to continue on to serve the city that gave me so much growing up."
Chin was first elected in 2007 and re-elected in 2011 to the Garvey School Board. She has served twice as president of the Board and is the communications director for Senator Dr. Ed Hernandez, O.D. of the 24th Senate District.
Chin is currently the subject of a recall effort by the Garvey Education Association, who is accusing her of conflict of interest and voting for a contract extension and pay raise for the district's superintendent Sandra Johnson.
In a recent statement to the media, Chin expressed disappointment in the association's decision to target her and assured the community that she stands by her decision to approve the superintendent's contract extension.
The City of Rosemead general municipal election takes place Mar. 5, 2013 from 7 a.m. to 8 p.m. Terms are expiring for Mayor Sandra Armenta and council members Stephen Ly and Margaret Clark, who were all elected in March 2009.
For more information on the March election, contact the Rosemead City Clerk, Gloria Molleda, at (626) 569-2177 or by email at [email protected]
Located at 8838 East Valley Boulevard in Rosemead, City Hall office hours are Monday through Thursday from 7 a.m. to 6 p.m. Visit the city online at www.cityofrosemead.org.