This post is an entry for the Garnier  BB Cream-The Miracle Skin Perfector contest by Indiblogger
The Garnier BB Cream-The Miracle Skin Perfector was launched with much fanfare in Europe and it was the first brand to launch a drugstore BB Cream. I was in Belgium at that time and grabbed a tube immediately after the launch. That was the day, and since then I have been using it till now.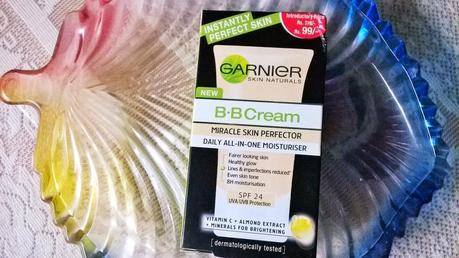 I have a special attraction towards BB Creams, as I do not like heavy makeup. I love my skin to be dewy and naturally illuminated. A BB Cream gives me the same thing exactly.
About Garnier BB Cream-The Miracle Skin Perfector:Brightens, smoothens and moisturizes your skinGarnier BB (Beauty Benefit) cream is an all in one daily moisturiser that instantly beautifies your skin and spreads evenly for a flawless finish. Its light-weight and comfortable texture blends perfectly into the skin.There is only 1 shade available in India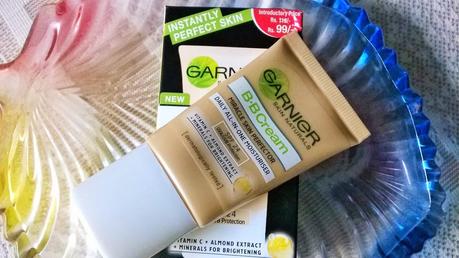 Price: Rs.199 for 40ml Available here
Rs.99 for 18ml Available here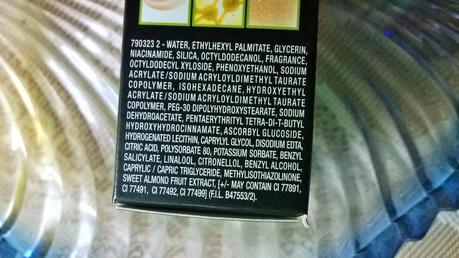 Packaging: Garnier BB Cream-The Miracle Skin Perfector comes in a black & green outer cardboard packaging. The tube is cream in color with a white twisted cap.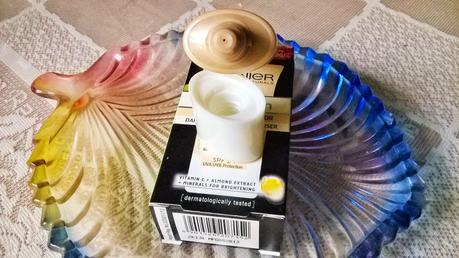 Product: The product is light beige in color and has a semi-thick consistency. It has a nice smell.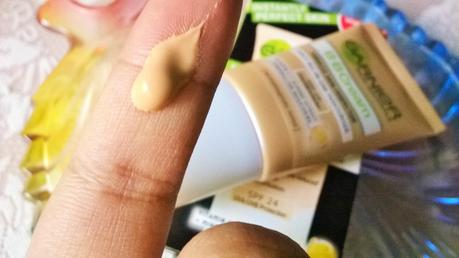 My Experience: I have already revealed my loyalty towards Garnier BB Cream-The Miracle Skin Perfector. As I am someone who does not like to go heavy on makeup, it is a perfect day to day wear for me. What makes it more special is its non-sticky formula and SPF 24. I agree for summers it may make you sweat after sometime, but as recently my skin has become quite dry after an allergic reaction, I am finding this BB Cream to be my favorite companion.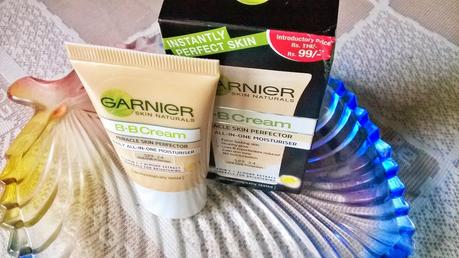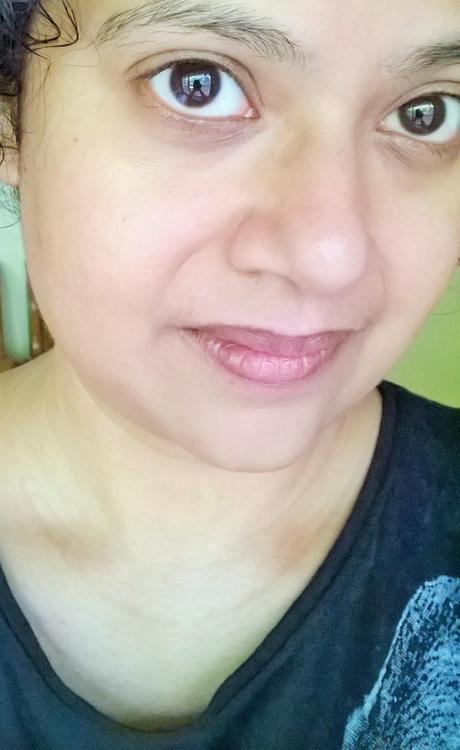 Garnier BB Cream-The Miracle Skin Perfector blends easily into the skin. Although the shade may appear quite light for Indian complexion, and I would not have minded some more shade options, this actually gets absorbed by the skin very smoothly and hydrates it quite well. So if you are a girl with normal skin type, you will find it quite hydrating. It gives sheer coverage and you may need a separate concealer for covering up your dark spots, but it is undeniable , that it gives a lovly natural glow to the skin. I like dewy skin and so, my addiction to Garnier BB Cream-The Miracle Skin Perfector is evident. So, I am simply hooked to this BB Cream since its launch and will continue doing so for a long time now.
Pros:
1. Sheer coverage
2. Imparts glow
3. Hydrates skin
4. Has SPF 24
5. Infused with Vitamin C, almond extracts & essential minerals
6. Brightens the skin
7. Blends easily
8. Smells Nice
9. Easy to carry around
10.Does not leave a grayish cast
Cons:
1. May be too oily for oily skin
2. May work well with a concealer
3. Available only in one shade

Rating: 4.5/5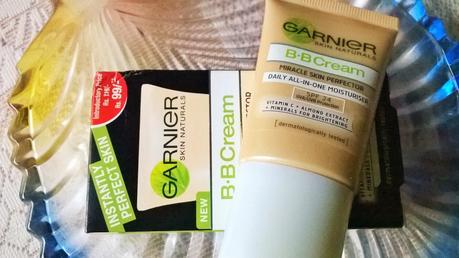 Garnier BB Cream-The Miracle Skin Perfector is one of the nicest BB creams that I have used so far. neither is it too greasy, nor it does leave a grayish cast on the face. What it does is what it claims, moisturizes the skin adequately, protects from harmful sun rays for a considerable period of time and imparts a natural radiance to the skin. Overall, Garnier BB Cream-The Miracle Skin Perfector is a winner.
For more information on the Garnier BB Cream- The Miracle Skin Perfector you can visit their website here


*PR sample