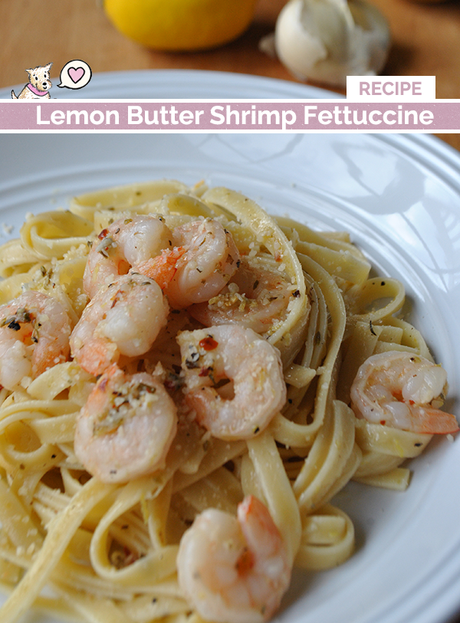 I was searching for something to make for lunch this week and realized I hadn't had shrimp pasta in a while. I was able to whip up this buttery lemon shrimp in less than 30 minutes and use items I already had in my cupboard. That is always my favorite type of lunch recipe. Not only is it quick and easy, I can use up some of my spices and lemons before they expire or go bad!
Garlic and Lemon Butter Shrimp Recipe:
(makes 2 servings)
1/2 lb. fettuccine
15-20 large shrimp
2 cloves of garlic (or one large clove) – minced
3 Tablespoons butter
2 Tablespoons olive oil
Juice from one lemon
Zest from one lemon
1 teaspoon dried oregano
1/2 teaspoon red pepper flakes
2 Tablespoons grated parmesan cheese for topping
Salt
Pepper
Cook your pasta according to the box in salted water.
In a skillet, melt your butter and olive oil. Add your garlic, lemon zest and lemon juice.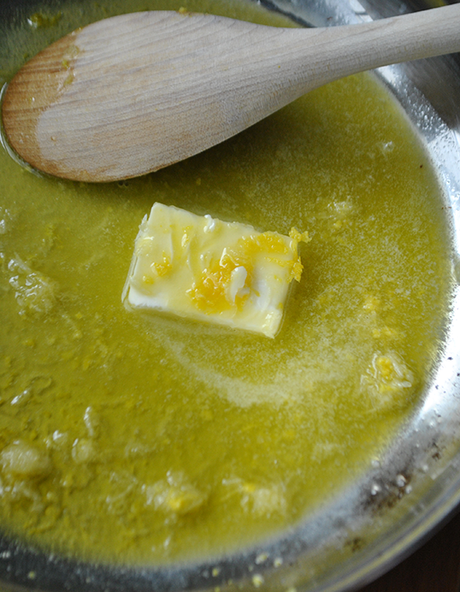 Stir in your shrimp and saute until they've just turned pink.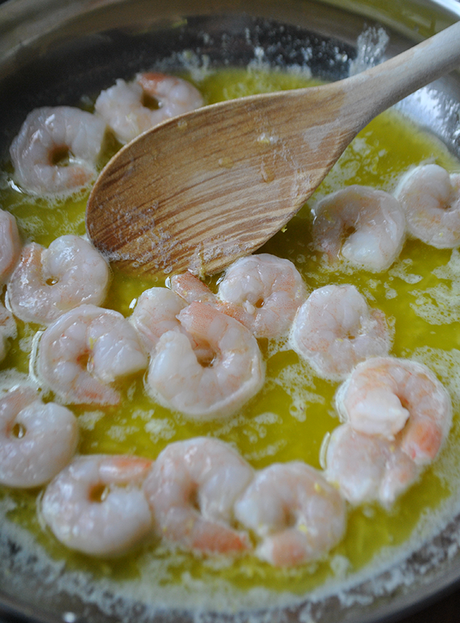 Stir in your salt, pepper, oregano and red pepper flakes.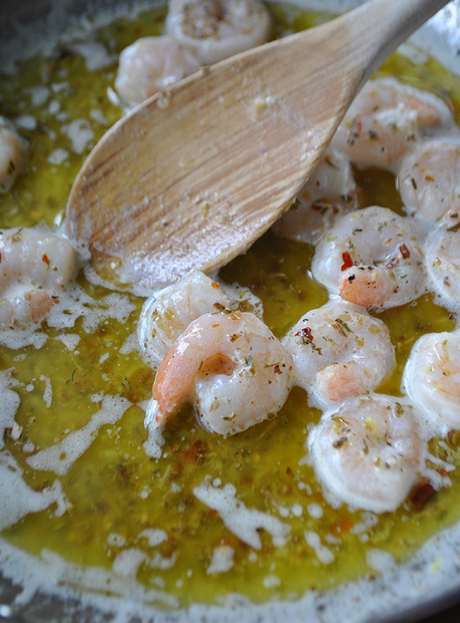 Instead of draining your pasta, scoop it with tongs or a pasta scoop right into your shrimp. The extra pasta water clinging to the noodles will help make the sauce perfect. Top with parmesan and a little extra lemon.