I have attended all of the Garden Museum Literary Festival's apart from last year. A double booking and the costs of travel/staying over in London made last year sadly not possible. As soon as the date was released this year I booked immediately, I was not going to miss it again. This year the festival was being at Houghton Hall in North Norfolk.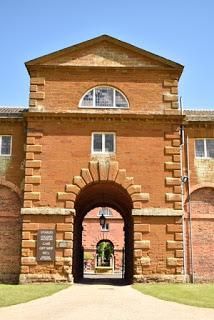 As ever I am not going to go through all the talks I went to, suffice to say they were interesting, informative and thought provoking and inevitably there will be book purchases as a result.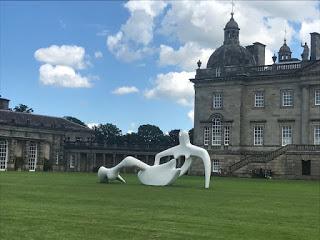 One of the reasons I treasure this festival so much is that it gives me a moment to pause and stop for a while. This year it was an enforced stop as there was very little mobile signal at Houghton Hall. The world stopped and my phone stayed useless in my pocket. I am very attached to my phone, but even I enjoyed the peace.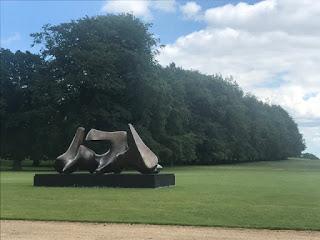 The grounds at Houghton Hall are impressive. There is currently a Henry Moore exhibition which I loved. I have never been close to any of his work before though I have seen pictures of it. The scale is just phenomenal.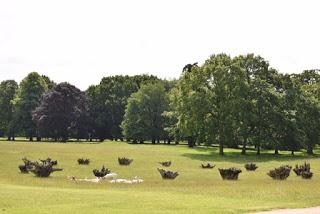 Out in the parklands there is a stumpery with special white deer trained to stay within it. Ok, that is a lie, they are not specially trained but the deer clearly knew they looked good alongside the stumpery and were refusing to move.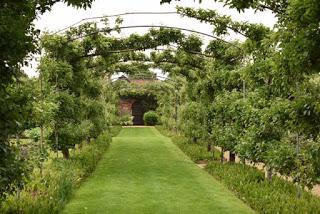 The Walled Garden is a 'must visit'. It is gardened in different sections and as you walk through the towering hedges into each new space you stop and stare anew.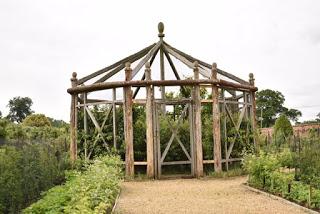 Evidence of the design work of the Bannermans is clear.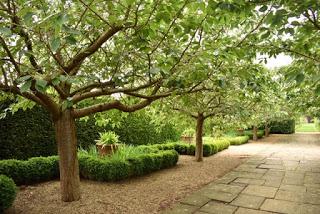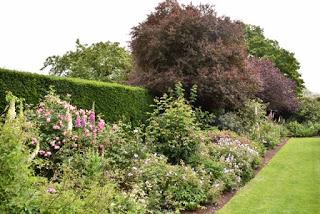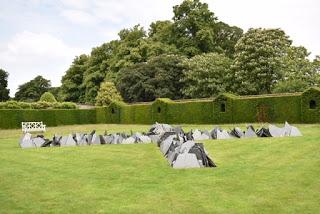 The modern sits well aside the traditional.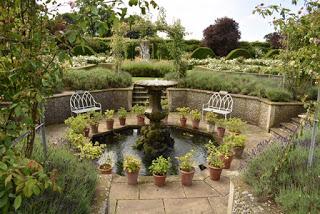 This sunken area in the rose garden was begging me to sit down with a glass of chilled wine and a good book.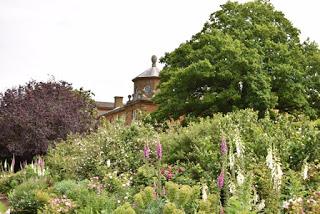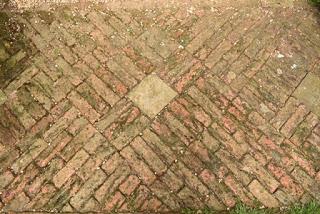 Even the moments of paving were worthy of note. How simple and yet beautiful is this?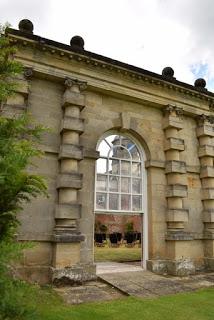 Yet possibly the place I found the most intriguing was through this window....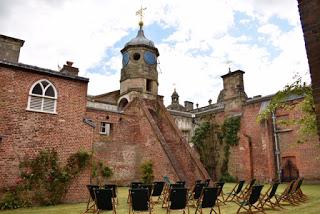 This is the 'Old Chapel',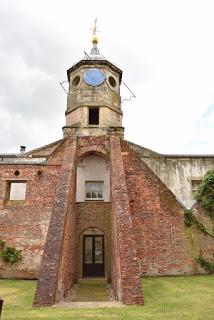 What an incredible space. I do not think I have ever seen anything like it. Enclosed and yet open, it had a very special feel about it.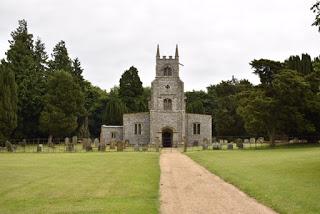 I used to holiday in North Norfolk when I was a child and I have vague memories of visiting Houghton Hall at some point probably in the mid-1970s (yes I am that old). As I travelled into Norfolk I realised that this journey was going to be more than just going to a Literary Festival, but more of that shortly.