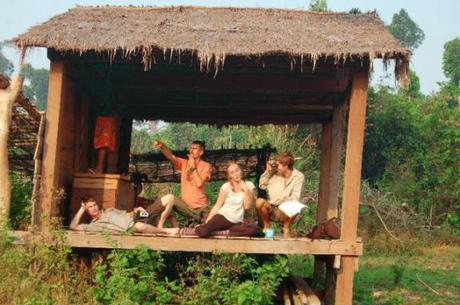 According to a recent study performed by Post Office Travel Insurance almost 30% of people who head out on gap years rely on their parents for funding.
As much as 20% of those run out of the money in the first three months of travelling with an amount averaging to £772.
Travellers also help to finance their trips with an overdraft, credit cards and with bank or student loans. Whilst 9% of the surveyed people had to find work abroad once their money had run out, often without having a working visa, which is a legal requirement.
Here at Frontier we offer comprehensive gap year advice helping you plan your trips abroad. As well as kit and medical advice we also offer funding tips and will tell you the best places to get visas sorted.
Our Volunteer Advisors will take you through the steps needed to ensure you have a fantastic time on your gap year and are fully prepared. Our team is on hand to answer any questions a volunteer might have either on the trip or before they go.
If you would like to learn more about our various Gap Year opportunities please get in touch and find out about our numerous projects abroad.