By Nico Prins
Everyone had got up early to celebrate Galungan. The women sat side saddle on the back of motorbikes wearing their best clothes. The women wore hair in buns or plaited with a few strands blowing in the wind. Every woman I passed had obviously spent hours in front of the mirror that morning preparing their make-up. The men all wore white tops and white sorongs, tied up at the waist with a large belt made of fabric.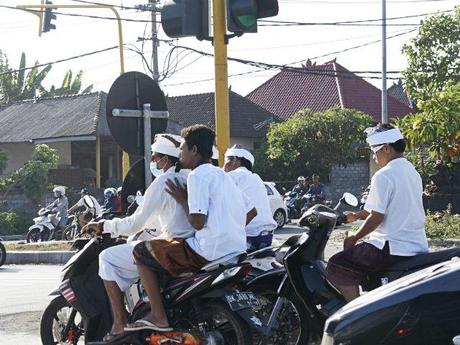 As we passed the first local temple the crowds grew thicker. The streets grew choked with families, men women and children filing single into the grounds of the temple. The same scene was repeated throughout Lombok and bali. It is a day when extended families come together to meet, eat and celebrate.
Galungan is one of the most important Hindu festivals in the year. On this day the spirits of the deceased are supposed to return to their resting place and former homes. Relatives – of the deceased – honor the deceased at temples through prayers and by giving offerings.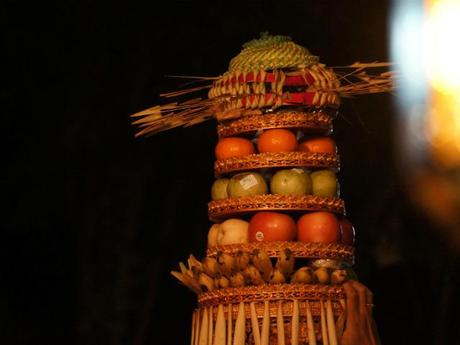 We stopped briefly in front of one of the temples to take photos, but we didn't feel like intruding on this personal moment. Instead, we sat across the road, people watching and looking at the large statues wrapped up in their black and white sorongs. After a short stop we continued on our way to our bed for the night.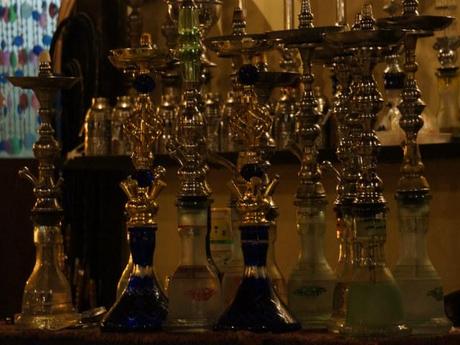 I had almost forgotten about Galungan as we sat in the shisha cafe that evening, until I saw an almost endless row of fruit platters came floating passed our window. I poked my head up wanting to see more and saw that the huge baskets of stacked fruit were being carried on the heads of women in a scene reminiscent of some dance act in an exotic movie. These were obviously the last of the days offerings. A fitting end to a beautiful day.
Galungan
galungan bali