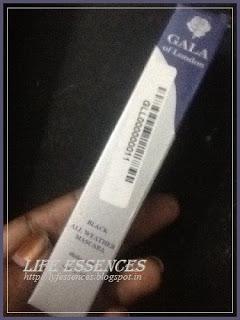 So friends, today I'm going to review my first mascara, Gala of London black all weather mascara. Since it was very first time for me, for preferred to buy one with lesser price. I neither cared the quantity nor the time it stays on my lashes. I got this one from Urban Touch and was really excited to try this. As soon as I got it, I tried it immediately. So here is a short review on this product and my first mascara experience.
What it claims to do
:
All weather mascara is the water proof, smudge proof mascara that gives your lashes a natural look. The spiral brush is tapered at one end for easy application.
Asks to shake well.
Price
:
INR 95 for 15g
Shelf Life
:
3 years from the date of Mfg.
My Experience With Gala Of London Mascara
: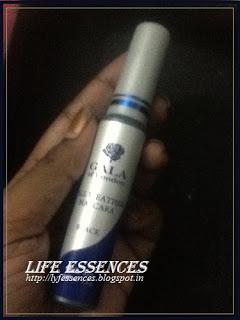 This mascara comes in a plastic container with a screw type cap attached to a brush. The product inside is pretty black and liquid. When you open it, along with the brush, some product also comes out leaking a bit out. Yes, you can say that the brush takes out more amount of the product. That's why when I apply it clumps too. You have to take the product out carefully. But if applied carefully, the product gives good look to your lashes. As claimed by the product, the product isn't waterproof and smudgeproof. Nope, not at all. It really easy to remove the product from your lashes. One more bad side is its smell. I can't tell how it exactly smells but I hate it. It also gives slight burning effect to eyes which also a big minus point. At first I thought that all the mascaras work the same way, smell the same way and thus decided not to buy or use mascara again. But, when I got one more mascara, VOV mascara gifted by Apoorva of I

 

Diva, reluctantly I opened it and saw that it isn't like Gala of London. I compared these two mascaras, came to a conclusion and finally reviewed this one. Hope you like this review. You can find my VOV mascara review(my second mascara) here in Apoorva's blog(will update with link soon).
Pros
:
·

  
Affordable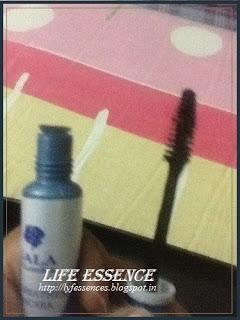 ·

  

Good quantity for the price

·

  

Travel friendly

·

  

Easy to remove

·

  

Gives good look

Cons

:

·

  

Smell isn't good

·

  

Isn't water proof

·

  

Isn't smudge proof

·

  

Gives burning sensation to eyes a bit

·

  

Takes out more product leaking some out

Rate

:

2/5

Will I Recommend Others To Buy

:

Nope. Please don't buy this one unless you want a mascara for less than 100 bucks.




-

Gayatri