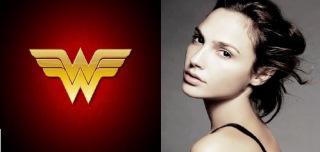 Well Superman vs. Batman slowly looks to be taking shape with the casting of another iconic member of the Justice League added to the mix. I'm talking about Princess Diana of Themyscira herself, Wonder Woman.
The internet has speculated for year of who would play Wonder Woman in her big screen incarnation with Megan Fox for years touted as the obvious choice. Thank God that didn't happen. More recently Jaimie Alexander of Thor and Thor: The Dark World fame was also attached to the role.
Well Zack Synder has finally announced the big news, revealing the role has gone to none other than Fast and Furious star, Gal Gadot. The Israeli beauty will portray the Amazon, Wonder Woman in Superman vs. Batman, due out in 2015, although what role the character looks to have in the film is yet to be determined. Zack Synder had this to say on the casting.
"Wonder Woman is arguably one of the most powerful female characters of all time and a fan favorite in the DC Universe. Not only is Gal an amazing actress, but she also has that magical quality that makes her perfect for the role. We look forward to audiences discovering Gal in the first feature film incarnation of this beloved character."

 
We shall just have wait until, more is revealed for a clearer picture to be had, but one things for sure, summer 2015 is shaping up well.