FirstLadyB: Christian Millennial Blog Covering Entertainment, Lifestyle & Pop Culture
The GRAMMY® and DOVE Award-winning Gaither Vocal Band have just completed an all-new CD recording, reminding listeners that Good Things Take Time. 
Recorded in Nashville, Tennessee, and produced by gospel music legend and group founderBill Gaither and award-winning industry veteran producer, singer and musician Gordon Mote, the 12-song collection hits the street today, continuing the group's multi-decade legacy of performing unparalleled harmonies with messages that are timeless.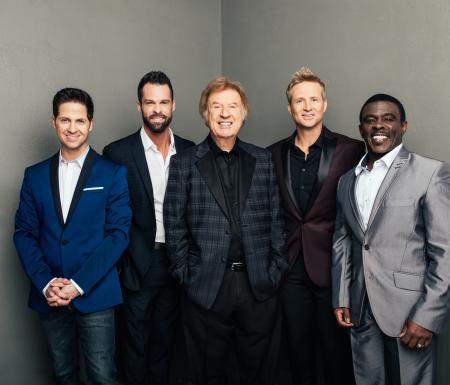 Group members Bill Gaither, Wes Hampton, Todd Suttles, Adam Crabb and Reggie Smith put their signature twist on gospel classics including "Revive Us Again" and "Child of the King." 
Bill and Gloria Gather have been recognized and awarded as writers of songs for the church for decades, and this new collection features a stirring new anthem for the church today entitled "This Is the Place," which is the first radio single from the new CD.
"Gloria and I have written a new song this year that we think is very important.  It talks about the importance of church. There are a lot of young people who think that is not important anymore, and we thought we needed to write a song that emphasized the importance of the things that happen inside a church.  It could be a tabernacle; it could be a cathedral.  I don't care what it is…or it could be a place in the woods.
"The most important part of the church to me has always been the altar.  And so Gloria and I wrote this song that says, 'This is a special, holy, sacred place.' Here is the lyric, 'This is the place [the altar] where we pray.  This is the place where we cry.  This is the place where we promise 'til death do us part.  This is where we say goodbye.  Here we leave all of our pain. Find forgiveness and grace.  Here we walk down the aisle, dedicate every child here in this sacred, holy place.'"  
A performance video from the group for "This Is the Place" premiered today on the Friends of Gaither Facebook page and the Gaither TV YouTube channel. 
Check it out: