Today we speak to future volunteer Rhiannon Hughes who later this year will be heading off to Frontier's Thailand Island Conservation Adventure & Sustainable Living Project. We asked Rhiannon a few questions about her upcoming trip, finding out what she's excited about, what she's going to pack and a few other bits and pieces.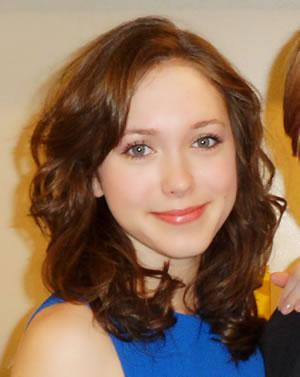 Into the Wild: Why did you choose the Thailand Island Conservation Adventure & Sustainable Living Project?
Rhiannon: I'm studying Environmental Sciences at Uni and therefore am really interested in the environment and sustainability. I have a family-friend in Bangkok too, so I thought I could tie in volunteering with visiting a new city!
Into the Wild: What do you hope to gain or achieve during your time abroad on the project?
Rhiannon: I hope to experience a different country, including their culture. Also to learn more about the environment and gain some great memories.
 
Into the Wild: What are you looking forward to the most about your trip?
Rhiannon: I can't pinpoint a particular aspect especially as I don't know my timetable for the 3 weeks, so the whole experience…. Maybe swimming in the sea!
 
Into the Wild: You'll be carrying out important conservation work out on the project. What first sparked your interest in conservation and why do you think conservation is so important in today's world?

Rhiannon: I first became keen in secondary school as I had very inspiring geography teachers. I also had parents that really taught me the importance of looking after the Earth (i.e. recycling). Conservation is so important as otherwise we are going to lose the key elements which help the planet to survive.
 
Into the Wild: You're currently studying Environmental Sciences at university, do you think the knowledge and skills you've gained on your course will benefit you out on the project?
Rhiannon: Most definitely. My course is packed with field trips too, so I'm learning many hands-on skills.
 
Into the Wild: Are you interested in working in the conservation sector in the future? Would you say doing a project like this one is a good way to broaden your work experience and help your future career path?
Rhiannon: I'm not sure about what sort of career path I would like to follow when I'm older and therefore I'm broadening my knowledge to possibly guide me in the right direction. This experience will definitely be useful work experience and also looks fantastic to future employers.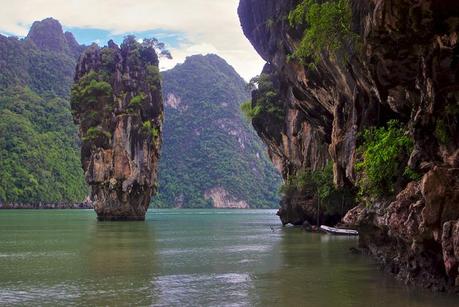 Thai islands. Image courtesy of Aziz J.Hayat عبدالعزيز جوهر حيات
Into the Wild: On the project you'll be trained in the methods and techniques of sustainable living, take part in research projects and be involved in awareness raising campaigns. Which of these activities are you most looking forward to and why?
Rhiannon: I'm most excited about working with the local people I think. Therefore encouraging recycling or just passing on, and learning, skills and knowledge.  
Into the Wild: Whilst you're out in Thailand the projects you might be taking part in include: water testing, mangrove restoration work, grass and tree planting, coral reef surveys and beach clean ups. Which one of these are you most excited about taking part in and why?
Rhiannon: It may sound cheesy but all of them! I want to go to Thailand and pick up a wide range of skills.
 
Into the Wild: Are you looking forward to meeting the other volunteers out there?
Rhiannon: Yep 100%! I checked before booking that there were others going at the same time as I was. I don't think it would be the same if you weren't working with others.
 
Into the Wild: You've done volunteering work before. What appeals to you most about volunteering and do you think that it is something that everyone should try no matter how big or small?
Rhiannon: I have never volunteered doing something I disliked. Therefore, volunteering to me has to be fun and enjoyable. I think volunteering is really important, especially if people can't find work or just need experience to add to their CV.
 
Into the Wild: Have you traveled much before?
Rhiannon: I've been to North America and Europe with my family. I have often been away with family friends and I did go to San Francisco by myself to visit my Uncle and take place in a work experience placement when I was 17.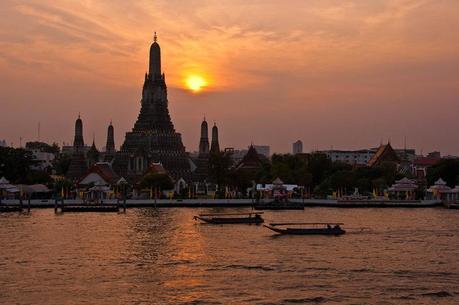 Beautiful Bangkok, Thailand's incredibly exciting capital city. Courtesy of Mark Fischer
Into the Wild: What's your favorite holiday memory?
Rhiannon: Seeing the black bears and grizzly bears roaming around in Canada – something I will never ever forget!
 
Into the Wild: Besides Thailand where else in the world would you like to travel in the future?
Rhiannon: I do honestly want to visit most places. At the top of my list is Australia and South America. Maybe Brazil?
 
Into the Wild: What do you think will be the most important item in your backpack?
Rhiannon: It would have to be medication, so my malaria tablets. After that some hand sanitizer and wet wipes!
 
Into the Wild: Will you be taking any music or good books along with you to while away the journey time?
Rhiannon: I may do but as I'm unsure about charging facilities. I think I'm more likely to just buy light-weight books or bring magazines with me.
 
Into the Wild: Will you be doing any fundraising activities to fund your trip and if so what have you got planned?

Rhiannon: I have funded half of my trip with money that I'm getting from lifeguarding at my uni. I'm also doing a sponsored swim with a friend. We hope to each swim over 2000 lengths in 8 weeks. I was also thinking of a Krispy Kreme sale as well!
Please visit the Frontier website to find out more about the Thailand Island Conservation Adventure & Sustainable Living Project, or any of the other volunteer abroad experiences on offer.
By Hannah Jones