Today we speak to future volunteer Laura Battson who later this year will be heading off to Frontier's Madagascar Teaching project. We asked Laura a few questions about her upcoming trip, finding out what she's excited about, what she's going to pack and a few other bits and pieces.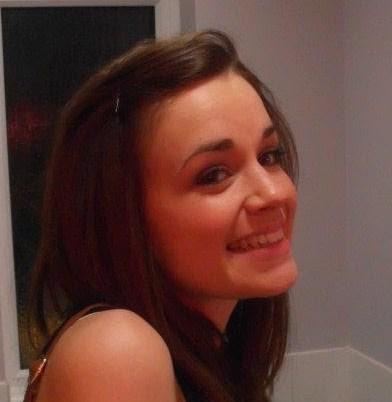 Into the Wild: Why did you choose the Madagascar Teaching Project?
Laura: I enjoy teaching and also have an ambition to help children who are deprived of an education. A place like Madagascar can combine these two aspirations, and it is a place where I have never been before, providing an opportunity to explore.
Into the Wild: What do you hope to gain or achieve during your time abroad on the project?
Laura: I would like to gain confidence in my teaching abilities and the experience of teaching English as an additional language. I also hope to become more independent with the help of the experience as a whole.
Into the Wild: What are you looking forward to the most about your trip?

Laura: The whole teaching experience, going to a country outside of Europe, going to a simple life with little technology and socialising with others from different backgrounds.

Into the Wild: You're currently studying primary education at university. Would you say doing a project like this one is a good way to broaden your work experience and help your future career path in teaching?

Laura: Yes, definitely. I have told my tutors and they think that it is an amazing opportunity that not many people in the UK get to experience.
Into the Wild: Whilst you're out on the Madagascar Teaching Project, are going to gain any qualifications or certificates and if so what do you think the benefits of gaining these qualifications are?
Laura: I have applied to carry out the TEFL (Teaching English as a Foreign Language) qualification, and hopefully I will get it. I think it will benefit me in getting a job in the cosmopolitan environment of London where many children are learning English as an additional language.
Into the Wild: You've volunteered at primary schools before. How do you think working and teaching in schools in Madagascar will differ from your previous experiences?
Laura: The resources available, the aesthetics, the natural environment, and also the fact that it is a different language based school will make it a radically different experience. Not to mention it is in an entirely different continent.

Into the Wild: What appeals to you most about volunteering and do you think that it is something that everyone should try no matter how big or small?
Laura: It is a very rewarding experience since you are giving more than taking, and knowing that you are helping the community and the children is very satisfying. And yes, people should go for any opportunity to volunteer, especially abroad, while they can.
Into the Wild: What do you enjoy the most about teaching?

Laura: Seeing children flourish in all manner of ways (knowledge, social interactions etc) and to know that I participate in that change.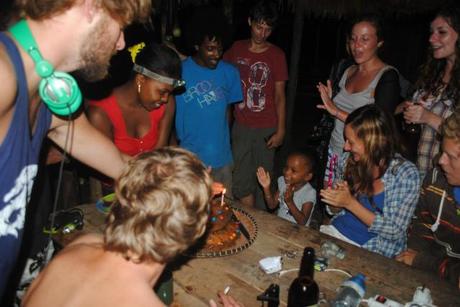 Into the Wild: Are you looking forward to meeting the other volunteers out there, hanging out and having fun at the weekly themed parties?
Laura: Yes, very much so. As a University student I am very used to meeting new people, making conversation and eventually forging friendships.
Into the Wild: Have you traveled much before?
Laura: Only within the confines of Europe and not on my own, so here's to a new experience by jumping in the deep end!
Into the Wild: What's your favorite holiday memory?
Laura: I love everything about a holiday; sun, beach, laying back, eating exotic foods and the general atmosphere.
Into the Wild: Besides Madagascar where else in the world would you like to travel in the future?
Laura: I would love to travel to Australia and around Africa to various educational facilities.
Into the Wild: What do you think will be the most important item in your backpack?
Laura: Photos of my little sister and a camera to take photos of every aspect of my experience and share them back home with everyone.
Into the Wild: Will you be taking any music or good books along with you to while away the journey time?
Laura: I love Sudoku, sadly, and will be taking many of these puzzles on my travels. I love romantic books too so I will probably buy some of those before I set off.
Into the Wild: Will you be doing any fundraising activities to fund your trip and if so what have you got planned?
Laura: No, I have saved my money for this experience, and family and friends have been very supportive.