Today we speak to future volunteer Hayley Reid who later this year will be heading off to Frontier's Fiji Teaching Project. We asked Hayley a few questions about her upcoming trip, finding out what she's excited about, what she's going to pack and a few other bits and pieces.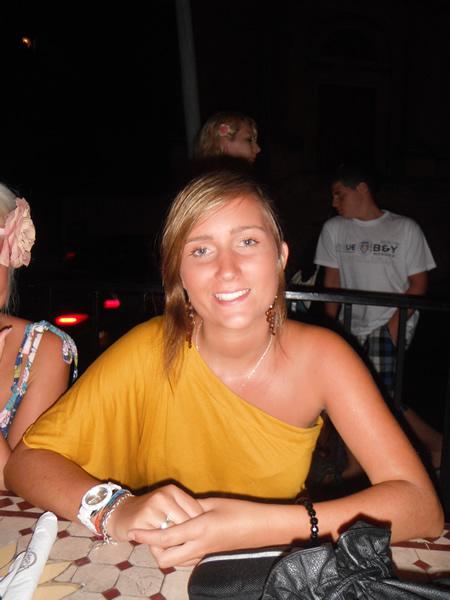 Into the Wild: Why did you choose the Fiji Teaching Project?
Hayley: Because I am currently studying at university to become a primary school teacher, and whilst I am training I want to be able to get experience in a different country.
Into the Wild: What do you hope to gain or achieve during your time abroad on the project?
 
Hayley: I hope to gain independence and the ability to make a difference.
Into the Wild: What are you looking forward to the most about your trip?

Hayley: Meeting children from a totally different culture and being able to talk about my experiences and my life.

Into the Wild: You're currently studying teaching at university. Would you say doing a project like this one is a good way to broaden your work experience and help your future career path in teaching?
Hayley: Yes definitely, as it gives you experience within a totally different society.
Into the Wild: Whilst you're out on the Fiji Teaching Project, are you going to gain any qualifications or certificates such as the TEFL certificate or the TEFL BTEC and if so what do you think the benefits of gaining these qualifications are?
Hayley: I would like to look into it, and I will definitely be getting the TEFL certificate.
Into the Wild: You've done Camp America and volunteered at schools before how do you think working and teaching in schools in Fiji will differ from your previous experiences?
Hayley: When I did camp America the children were a lot more privileged and so are the children in this country. The two places were very similar whereas Fiji will be totally different.
Into the Wild: What appeals to you most about volunteering and do you think that it is something that everyone should try no matter how big or small?
Hayley: Yes definitely! To be able to make a difference and give children hope that don't necessarily get the same experiences in life as we do.
Into the Wild: What do you enjoy most about teaching?
Hayley: The fact that you can make it so creative and can watch children actually enjoying learning.

Into the Wild: Are you looking forward to meeting the other volunteers out there?
Hayley: Yes, that was amazing in America and I am very excited to meet lots of people from different walks of life.
Into the Wild: Have you traveled much before?
Hayley: I generally have been away each year from being a child, and I went on a few school trips, but nothing compared to America this year and after reading the reviews for Fiji I am so excited.
Into the Wild: What's your favorite holiday memory?
Hayley: My favorite holiday so far has to be when I went to America to Disneyland as a child.
Into the Wild: Besides Fiji where else in the world would you like to travel in the future?
Hayley: I would love to go to Australia and Canada.
Into the Wild: What do you think will be the most important item in your backpack?
Hayley: Definitely, water! As I don't want to dehydrate…gnat bite spray!
Into the Wild: Will you be taking any music or good books along with you to while away the journey time?

Hayley: I am thinking about taking my iPod, as the flight is 34 hours!

Into the Wild: Will you be doing any fundraising activities to fund your trip and if so what have you got planned?

Hayley: I have a charity curry night planned, and am thinking of other ideas!
To find out more about the Fiji Teaching Project, or any other opportunities to volunteer abroad, please visit the Frontier website.