Today we speak to future volunteer Cathy Bremner who later this year will be heading off to Frontier's Costa Rica Teaching Project. We asked Cathy a few questions about her upcoming trip, finding out what she's excited about, what she's going to pack and a few other bits and pieces.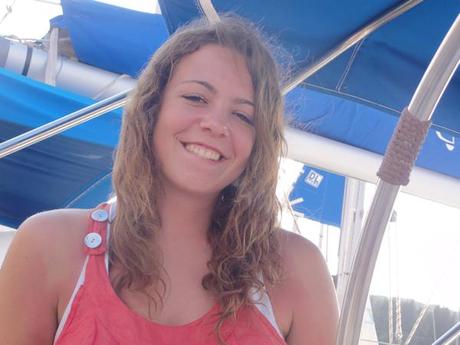 Into the Wild: Why did you choose the Costa Rica Teaching Project?
Cathy:
Well I wanted to go somewhere which was a bit further away from home than say France or Spain, something that involved a bit of an adventure and a bit of independence. At the same time, Costa Rica seems to be a fairly safe country and I love the idea of being surrounded by such a diverse range of wildlife. As for teaching, I think this will be exciting and perhaps the most useful to me as I might be a language assistant in my year abroad at university.  
Into the Wild: What do you hope to gain or achieve during your time abroad on the project?
Cathy:
Hopefully I'll improve my teaching skills and gain a greater understanding of how to work with children which will be really useful in later life if I want to do anything related to teaching.  
Into the Wild: What are you looking forward to the most about your trip?
Cathy:
The way of life there - immersing myself in a culture which is so different to England, meeting new people and of course, the sandy beaches and the warm weather!
Into the Wild: You're currently doing A-levels in French and Spanish, how do you think these will benefit you out in Costa Rica?
Cathy:
I think my experience of languages myself will help me to appreciate how difficult is for the children in Costa Rica to learn English and the challenges they might come across. Perhaps I'll be able to use activities and skills which my teachers have used in my own lessons at school, to help them remember vocab or grammar. It will be hard to resist not talking to them in Spanish though!
Into the Wild: People always say that the best way to learn a language is to go out to those countries and immerse yourself in the language and culture; do you think your time out in Costa Rica will help advance your Spanish skills?
Cathy:
Living on a day to day basis with Costa Rican people I'm sure will help to improve my Spanish – although the accent will vary from the peninsular Spanish I've learnt at school, it will be really good exposure to a Latin American style. In the classroom, obviously we have to teach English, but with the locals it will be great to have the opportunity to practice my conversation skills. I can't wait!  
Into the Wild: You're thinking about doing Spanish, Portuguese and Brazilian studies in the future, would you say doing a project like this one is a good way to broaden your work experience and help your future career path in languages?
Cathy:
Definitely, employers want to see that you have the independence and motivation to go out there for yourself and discover the world. You can't really want to learn languages and not want to travel so this will really help to show I've put my skills to good use. With regards to my degree, it will mean I'll have experience of living in another Hispanic country and this will certainly benefit my studies – perhaps I'll go back to Costa Rica in my year abroad as part of the course!
Into the Wild: Whilst you're out on the Costa Rica Teaching Project, are going to gain any qualifications or certificates and if so what do you think the benefits of gaining these qualifications are?
Cathy:
As I'm going to be teaching, I'll be working towards my TEFL certificate – which is great, because it means I'll be able to teach English abroad in the future and earn money for it. It's really good to do it now as well, as it means I'll always have it under my belt.
Into the Wild: You've volunteered at the British Red Cross before, what appeals to you most about volunteering and do you think that it is something that everyone should try no matter how big or small?
Cathy:
Volunteering is fulfilling – It feels good to know you're doing something good in the world. I've learnt so much about my local community by helping out in the British Red Cross shop. Not only have I learnt shop skills at the counter and distributed leaflets, but also I sort all the clothing and toys and decide which is packaged off to Africa. And people really appreciate it; I'm one of the few young people who help out in my own community, and they really need all the help they can get.  
Into the Wild: What do you think you're going to enjoy most about teaching out in Costa Rica?
Cathy:
A different culture, the weather (hopefully it's a bit better than rainy England), meeting new people, and getting to know the children out there – they're growing up in a world so different to mine, so it will be fascinating to discover what they're like.
Into the Wild: Are you looking forward to meeting the other volunteers out there?
Cathy:
Yes, that's probably one of the best bits – making friends with others out there, and perhaps still keeping in contact when you return to England. You're going to be sharing so many experiences with them so that's really exciting.
Into the Wild: Have you traveled much before?
Cathy:
Yes, my parents are a bit wacky and like to go to bizarre places, though recently I have been doing a lot of French and Spanish exchanges to keep up my language skills but also to meet new people. I think it's really good to have as much exposure to as many different cultures as possible – you learn so much!
Into the Wild: What's your favorite holiday memory?
Cathy:
There's no way I could decide, I have too many – lying on the heather and watching the sunset on Bryher in the Isles of Scilly, drinking apple tea with a carpet seller in Istanbul's grand bazaar, finding a seahorse while windsurfing in the Ionian islands or listening to an amazing jazz pianist in a rooftop restaurant in Havana...the list goes on!
Into the Wild: Besides Costa Rica where else in the world would you like to travel in the future?
Cathy:
Hmm, well at the moment I really love the idea of going to Brazil – they seem to be really friendly, exotic people and know how to have fun, especially at the Rio Carnival. Otherwise there are still some European capitals which I want to visit and which have such a rich culture and history, perhaps Budapest and Prague.
Into the Wild: What do you think will be the most important item in your backpack?
Cathy:
My camera. I love taking pictures and will never miss an opportunity to take some good snaps, although I reckon I'm going to have to bring a lot of memory cards to make sure I have enough room and make sure the battery's charged.
Into the Wild: Will you be taking any music or good books along with you to while away the journey time?
Cathy:
Definitely some good books, although I think I'm going to have to buy a kindle or my suitcase will weigh too much! I love a good novel, though maybe some Gabriel García Márquez would be suitable in Costa Rica, carrying on the Latin American theme. As for music, there's nothing better than some Bombay Bicycle Club, Two Door Cinema Club or some Beirut to pass the time.  
Into the Wild: Will you be doing any fundraising activities to fund your trip and if so what have you got planned?
Cathy:
I was thinking of having an Open Mic Night at school to raise some money (hopefully my brother can help me out with that) or organising a fancy dress day at school where everyone would have to pay £2 towards the project.  
Please visit the Frontier website to find out more about the Costa Rica Teaching Project, or any of the other amazing experiences on offer.
By Hannah Jones