Today we speak to future volunteer Amy Brown who later this year will be heading off to Frontier's Madagascar Wildlife Conservation Adventure Project. We asked Amy a few questions about her upcoming trip, finding out what she's excited about, what she's going to pack and a few other bits and pieces.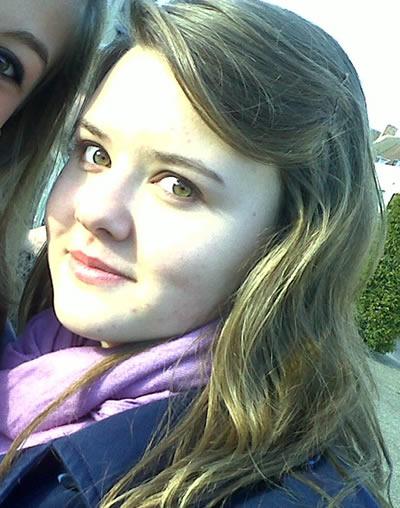 Into the Wild: Why did you choose the Madagascar Wildlife Conservation Adventure Project?
Amy: I'd love a career in wildlife conservation and ecology and when I saw this project I thought, 'this is perfect'! Reading the details of this project, it sounded like there was so much on offer, all of which I'm interested in.
Into the Wild: What do you hope to gain or achieve during your time abroad on the project?
Amy: I hope to gain valuable experience in conservation and also learn about another culture. I'm also hoping to do the BTEC for tropical habitat conservation whilst out there too so that will make the trip even more valuable.
Into the Wild: What are you looking forward to the most about your trip?
Amy: Discovering the wide biodiversity of Madagascar definitely! I can't wait to see the lemurs! Meeting like-minded people who also have a passion for conservation will be great.
Into the Wild: You'll be carrying out important conservation work out on the project. What first sparked your interest in conservation and why do you think conservation is so important today?
Amy: I've always been interested in wildlife and especially protecting wildlife. Even from a young age you'd always find me watching a Sir David Attenborough documentary! But I only realised how much I loved conservation around 2 years ago. We do so much damage to our world and I think it's really important that we start to realize that and start protecting the wildlife and biodiversity on Earth.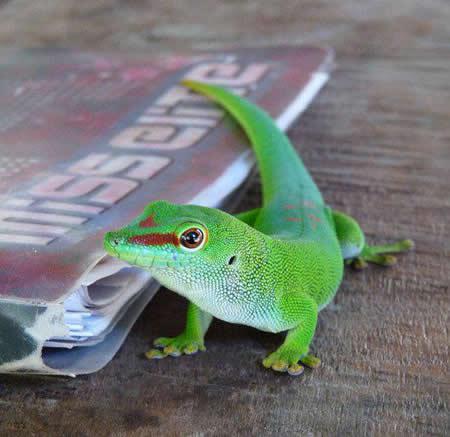 A lizard on Frontier camp in Madagascar
Into the Wild: You mentioned that you're interested in working in the conservation sector in the future. Would you say doing a project like this one is a good way to broaden your work experience and help your future career path?
Amy: I want a career in this sector, yes. I think this trip will definitely broaden my knowledge and allow me to improve skills essential for work in the conservation sector.
Into the Wild: You've done volunteering work before in a care home and now you'll be volunteering on conservation projects in Madagascar. What appeals to you most about volunteering and do you think that it is something that everyone should try no matter how big or small?

Amy: I think it's knowing you're part of something that's making a difference which appeals to me. I find it very satisfying, knowing you're helping someone. I think it's worth trying because it can really change lives, even something small like helping a neighbor or going on a charity conservation walk once a month. I think sometimes people assume that being a volunteer means you have to spend a huge amount of time on it but it could be something simple and quick.
Into the Wild: Are you looking forward to meeting the other volunteers out there?
Amy: Yes, I can't wait to meet like-minded people who share my interests in conservation.
Into the Wild: Have you traveled much before?
Amy: Last year I was lucky enough to go on a school trip to Costa Rica. I've been quite lucky with traveling. I've been to Cyprus and Egypt, Spain, Germany, France and Italy. I love going to new countries and I want to go to as many as I can!
Into the Wild: What's your favorite holiday memory?
Amy: Snorkelling over coral reefs with my friend in Costa Rica I think.

Into the Wild: Besides Madagascar where else in the world would you like to travel in the future?
Amy: Everywhere! India, Sri Lanka, Antarctica and Indonesia are in my top ten at the moment!

Into the Wild: What do you think will be the most important item in your backpack?
Amy: Probably my phrase book or pictures of my sisters.
Into the Wild: Will you be taking any music or good books along with you to while away the journey time?

Amy: I'll probably take a few good books and some music yes but I might take some local culture books too.
Into the Wild: Will you be doing any fundraising activities to fund your trip and if so what have you got planned?
Amy: Yes hopefully! I'm hoping to do a non-uniform day before I leave school - I'm thinking PJ day, or maybe a bad hair day! I'm also going to organize a sponsored run or bike ride. I'll take my chances and write to as many companies as I can for sponsorship too! I also have some things to sell, so e-bay probably.
To find out more information on the Madagascar Wildlife Conservation Adventure Project, or any other volunteer abroad opportunity head on over to the Frontier website. You can also check out the Frontier Madagascar Facebook page.