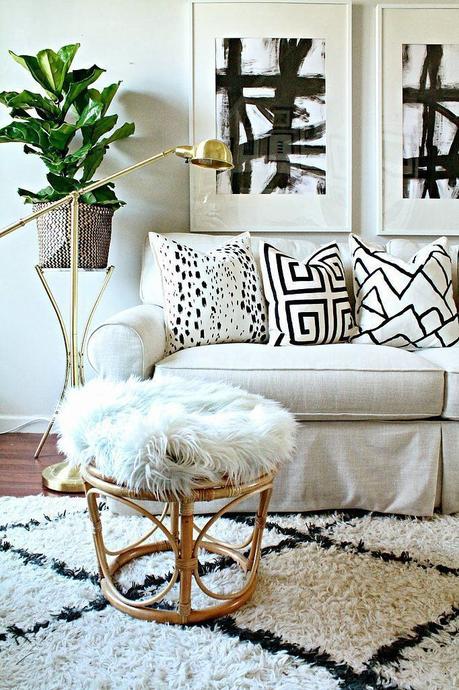 Sometimes, a room may already have everything it needs, such as functional and aesthetic pieces of furniture, and yet there's still something lacking that hinders it from looking as elegant as we want it to be. In this scenario, the possible missing piece could be luxe furniture or decor items.
Making a room look more elegant shouldn't be a mind-boggling task. In most cases, the changes you need to make aren't too costly or time-consuming, and even if they are, it's actually a happy problem to have, quite frankly. It puts our creativity to the test and allows us to see something pleasing.
That said, here the furniture and decor items your home needs to be more elegant:
1. Additional Seating
If your sitting room or bedroom still has a lot of bare spaces left, filling those in with an elegant seat will instantly make it more inviting and fabulous. With elegance in mind, an ottoman or chaise lounge would be your best option. They also serve as accent pieces to liven up a plain-looking room. When you buy an ottoman in the UK, don't forget to consider the room's size, color palette, and theme. Your chosen item should complement the aesthetics of the room for it to truly emanate elegance.
2. Dark Wood Furniture
Dark wood furniture is typical in elegant and formal homes, so if it matches with your own home's overall theme, consider buying a few of these furniture items. Use them as side tables, coffee tables, or center tables. You can have one in a modern style as well if that's your preference.
3. Polished Brass Hardware
Opt-out stainless steel hardware in favor of polished brass ones. They're a staple in many formal homes because of their luxurious and refined charm.
4. Curtains, Drapes, and Blinds
Your window treatments play a major role as well in making a room look more elegant. If you choose to have drapes, choose washable fabrics like synthetics so that they won't be high-maintenance. Make sure the drapes start at the very top of the wall and run through its entire height.
Have them swept to the side during the day to allow plenty of sunlight in; if your drapes weigh a little too heavy, consider remote-controlled models for your convenience. Blinds can also be automated, so if you want to go ultra-modern, they might be worth considering.
5. Traditional Style Furniture
Traditional style furniture tend to be more ornate and luxe, so they instantly make any room look more expensive. Crystal chandeliers, velvet upholstery, gilded hardware, and damask patterns are some examples of traditional style pieces. They're perfect for your home if you prefer old-fashioned aesthetics, but not so much if your tastes lean more on the contemporary side. Still, traditional pieces have a timeless beauty. In a modern- or contemporary-themed home, they can serve as eye-catching accents or focal points.
6. Furniture Layers
Layers are the throw pillows and blankets thrown over your sofas to make them cozier, inviting, and homely. You can also throw them over your beds and additional seats. These accessories may emit a casual appeal, but no less elegant.
7. Indoor Plants
You can go for either artificial or real indoor plants. Put them in elegantly-designed planters or vases, and place them in various areas of your home. Decorating with plants is a brilliant way to fill in awkward corners as well.
8. Elegant Tableware
To further emphasize your taste for all things elegant, invest in luxurious tableware as well, such as fancy china, crystal, gold-banded plates, and silverware. When you set your table, use elegant linens and place your tableware over them. Have a complete set of flatware along with stemmed glasses, and your dinners will always feel like you're in a 5-star restaurant. Following these tips and tricks, your home will look far more expensive than it actually is. You may even feel like royalty, as you should be when you're at home.