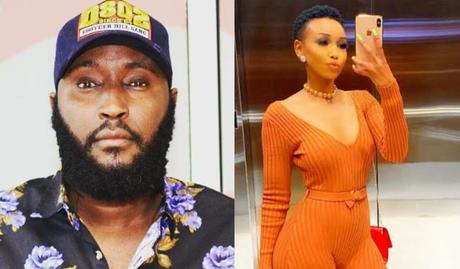 #FungaDukaChallenge is the latest craze sweeping across social media.Kenyan women have resolved that they are 'closing the shop' i.e. denying their partners sex and, as expected, this has not gone down well with many men who love to test their bedroom prowesses every now and then.It all started when a woman named Carol took to social media to expose her college boyfriend for his philandering ways.In a self-recorded video, the beautiful lass revealed how her boyfriend how the man, Michael, and his friends have been sleeping with up to six women in a day.She had been in the dark about all this until one day when someone called her 'dame was kichinjio', which loosely translates to 'girl from the slaughterhouse'.Caro declared that she will no longer have sex with Michael until he gets tested for Sexually Transmitted Infections (STIs) and proves that he is not part of the sexcapade gang.
Alas what is this tea? Michael ni kama hakuattend Men's confrencepic.twitter.com/CFW1bISeT9— Mutinda (@brianmutinda_) February 28, 2019
Days later, 

Huddah Monroe

 came across the the 'dame was kichinjio' video on social media and asked Caro to reach out to her so that she can show her what to do to 'cheating boys'. Caro slid into her DM and the two of them had a lengthy discussion.
In an unlikely move, the socialite said she will remain celibate for the rest of the year and urged other women to follow suit.
According to Huddah, her decision was mainly driven by the need to hold men accountable for the actions. She explained that it was time to change the narrative since men have treated women like badly for a long time.
Her post drew mixed reactions from social media users, while most women vowed to heed her advice, most men dismissed her.
Among those who weren't too pleased is showbiz badboy 

Shaffie Weru

. The radio host posted a video on his Instagram page on Monday asking the ladies to close their shops if they want to.
He revealed that the boychild has too many options at their disposal, including the Samantha sex doll, and won't be affected even one bit Kenyan ladies execute their threats.
Although Huddah is yet to respond to Shaffie, the exchange of words between the two has caused a buzz on social media. Whose side are you on between the two? Are you #TeamShaffie or #TeamHuddah? Leave a comment below.