I was recently given a chance to do my first cosmetic product review which was the
Himalaya Herbals Tan Removal Orange Peel-Off Mask
. The folks from Himalaya sent a wonderful hamper that had a beautiful hat, sun glasses and stole apart from the mask that made for a neat little surprise.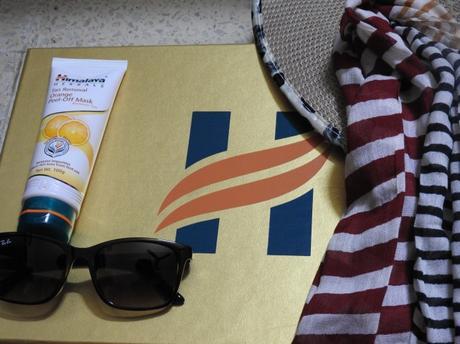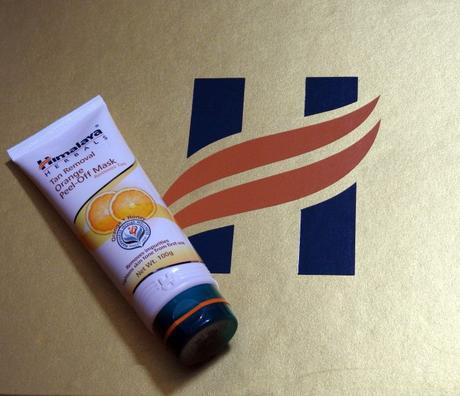 The Product: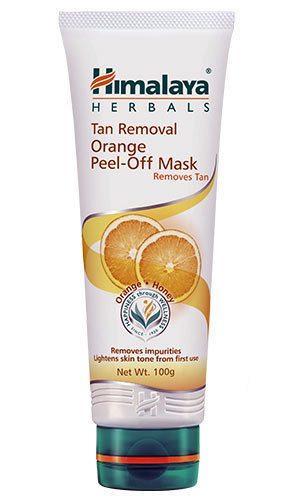 Source: https://www.himalayastore.com/ The Himalaya Tan Removal Orange Peel-Off Mask is described by the
makers
as an effective blend of the natural skin lightening extracts of Orange Peel and Honey which help reduce skin tan from the very first use. Orange Peel works to control melanin synthesis with the peeling action helping to remove skin tan and lightening the skin tone. It effectively lightens skin tone and can be very beneficial as it eliminates excess facial oil without damaging the skin. The Vitamin C and antioxidants present in Orange Peel work collectively to provide even-textured skin while acting as natural cleansers. Honey soothes and moisturizes skin as it contains superior antibacterial, probiotic, and healing properties and is extremely nourishing and hydrating.
The Review:
Sounds like a good deal right? So I go on to the job of trying the product immediately. And I have always had a fascination with wanting to understand how a peel off mask actually can be peeled, so this felt just right. The mask comes in a tube and has a thick and somewhat sticky texture. As indicated on the pack I applied the same on my face and neck, avoiding the area around the eyes. I left the mask for about 15 minutes and felt that it was dry. The good part was that I did not feel that my face was being stretched. I dampened my fingers with some water and started to gently remove the peel from the side of my face and it came off like a charm. The remains of the mask can be sticky so avoid putting it into your wash basin. After I was done peeling off the mask, my face looked visibly bright and also a shade lighter. Magic? Well it did seem like that.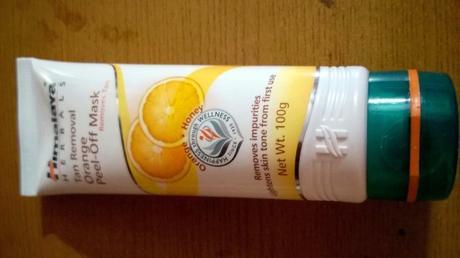 So this is a product I would recommend as it has natural ingredients and coming from the house of a major like Himalaya, it surely works well. With a sensitive skin type like mine, I was glad to see instant results. It is recommended that you use the product once or twice a week, based on your skin type. Just take care not to apply on broken or inflamed skin. Himalaya also suggests that a patch test is done before using on the face for the first time. Apply the mask in a 2×2 cm area on the inside of the hand below the wrist 24 hours before facial application. Follow the directions for use to ensure skin tolerance. Available in pack sizes of 50g and 100g, this must be your travel buddy.
The Verdict:
 Priced at Rs.70 for 50g & Rs.130 for 100g. You can buy it from Himalaya's official website.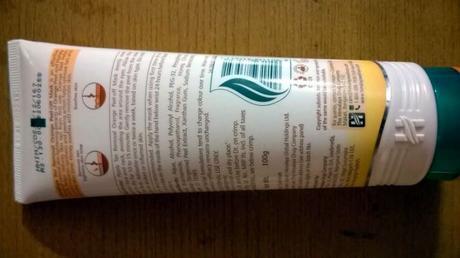 The product works well if you want to give your face a boost in a short period of time. It would be of help when you are traveling and especially if you are at a beach where tanning is natural. Make sure you use the a hat, a stole and sun glasses too.  In fact I would recommend that you keep a small tube in your travel kit as it will help reduce the effects of exposure to the sun.
So the next time you head out do not forget to keep the Himalaya Tan Removal Orange Peel-Off Mask in your bag. Go ahead and have fun in the sun and do not worry about that tan any more!
Disclaimer: I received the product for review but all opinions are my own.