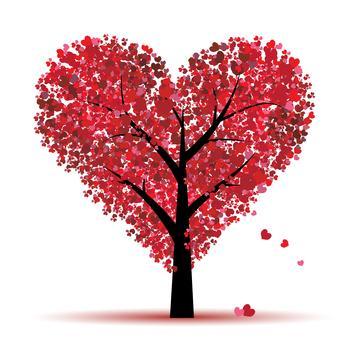 This Valentine's Day take your crafting skills to a new level. Instead of focusing all your efforts on your child's school valentines, focus on things you can do for a romantic night in with your husband or significant other.
I found an intriguing online article about little ways you can show your love every day. Pastor Ed Young and his wife Lisa have been married for over 30 years and always take the time to show one another they care, especially around the holidays. Ed Young recommended showing your love for one another by cooking dinner, leaving love notes around the house or buying one another favorite foods and gifts. Any time you can show your appreciation and love to one another, do so. With Valentine's Day around the corner, showing your love can be an all month long gesture.
This year, break out the craft paper, scissors and glitter and make some fun (and romantic) gifts for your valentine:
Delicious Four Cheese Heart Ravioli
What better way to say "I love you" than with some homemade bread and heart shaped raviolis. Annie over at Annie's Eats shares her wonderful ravioli recipe, perfect for your Valentine's Day dinner.
Ingredients:
½ cup part-skim ricotta
½ cup shredded mozzarella
½ cup shredded fontina
½ cup shredded parmesan cheese
1 clove garlic, finely minced
¼ tsp dried oregano
¼ tsp dried basil
¼ tsp dried parsley
¼ tsp salt
Freshly ground black pepper, to taste
1 batch fresh homemade pasta
Marinara sauce, for serving
Directions: In a medium mixing bowl, combine the ricotta, mozzarella, fontina, parmesan, garlic, and spices — mix well to blend. Roll out homemade pasta into long, thin sheets. To make a heart-shaped ravioli, use a heart-shaped cookie cutter to cut out pasta shapes. Place about 2 teaspoons of filling in the middle of half of the heart shapes, leaving a clear edge around the perimeter. Dip a finger in water and lightly brush around the edges of a heart topped with the filling. Place one of the remaining pasta hearts on top and press the edges of the pasta shapes together to seal around the filling, being careful to press out any excess air.
Bring a large pot of salted water to boil. Cook the ravioli until al dente — about 5 minutes. Serve in warmed bowls with marinara sauce.
Love Blocks
For under $15 you can make your own picture letter blocks. It's so simple to make and takes no time at all. Just decide what word you want to display — like love — and pick out coordinating papers that compliment the word. Next, find pictures you want to display on the blocks; I recommend at least one picture per block, but it might be fun to include two or three. Here's what you need, courtesy of Stories by Me blog:
Enough blocks to spell out your word. You can find blocks at any hobby or craft store. I recommend ones that are approximately 3.5 inches.
Coordinating scrapbook papers to match theme. For the word love, find pink, red or white paper with patterns, swirls, hearts, etc.
Mod Podge
Alphabet stickers
Scissors, foam brush, sandpaper
Distress ink
To begin, pick out your scrapbook paper and place on the block; use the edge of the block to trace around the paper and cut away the excess. Do the same with the pictures. Apply a thin layer of glue to one side of the block. Place your picture or paper over glue and press into place. While the glue is drying, repeat the process on all sides. Once all the glue is dry, use your alphabet stickers and add one letter to each block — spelling out your word. Next, use sandpaper for the edges of each block. Add a vintage, distressed look by rubbing the distress ink along the sides of the square. Once the ink is dry, use several coats of the Mod Podge to seal everything together.
Scratch-Off Valentine Cards
For a romantic gift, make your own scratcher cards. You can buy similar scratcher cards or coupon booklets at the store for upwards of $15. Ridiculous! You can make your own cards with your own personal touch for fractions of that price. They're fun and surprisingly easy to make and require only a few items: acrylic paint, dish soap, a pen, small paint brush, card printed on card stock and a white crayon, courtesy of the Pat and Lindsay blog.
Print the card design on card stock.
Write your messages in the hearts that will be scratched off with a pen.
Once the ink is completely dry, use the white crayon to cover the message and wherever the scratch-off area will be.
Mix a 2:1 ratio of dish soap to paint on a small plate. Use the mixture to paint over the area that you covered with the crayon. Make sure you're very liberal with the paint, the wax from the crayon will act as a repellent so it might take a few layers to cover completely.
Dry your card for at least one hour. Once dry, give to your honey, along with a penny for him to scratch off the personalized messages.
Author Lolly Byron: A DIY mom, Lolly loves sharing her craft and recipe ideas with families and community groups.