Fujihiko Hayashi – Barista at Café de L'Ambre
After observing several baristi in the great city of Tokyo, I wish to honor some of the young passionate and dedicated individuals, as well as some older and experienced masters that daily serve coffee in one of the most important Coffee cities of the world.
Fujihiko Hayashi is the nephew of Ichiro Sekiguchi, founder and owner of Café de L'Ambre. After just five days in Tokyo, I can count the third day I have sat in front of Fujihiko, having watched him breathe and bow over the steaming water, carefully watching that the water stream is constant over each coffee powder he has filled into the homemade cloth filters.
I have several dozens of pictures showing his concentration, his movements, his breathing. But today I spotted him just sitting there – just 5 seconds.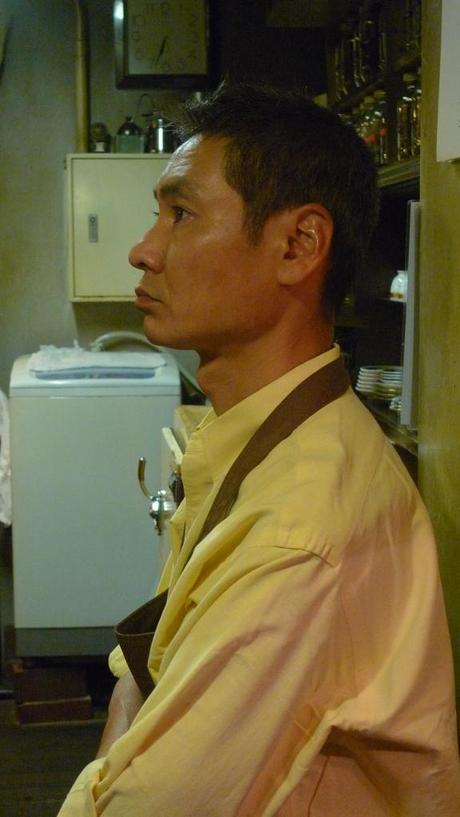 Fujihiko Hayashi, Barista / Cafe de L'Ambre, Ginza, Tokyo, Japan / Leica D-Lux 4