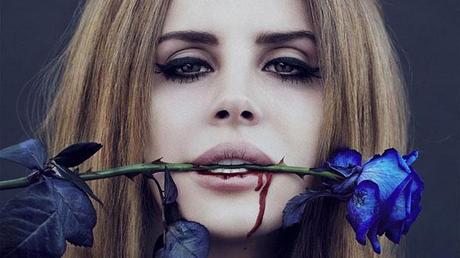 Photo Source: Fansshare
Coming to us as Track 09 on her latest album "Ultraviolence", "Fucked My Way Up To The Top" is our song of the day.
"Fucked My Way Up To The Top" is one of my personal favorites from her album. I must admit, I always have been on the fence with Lana Del Rey. I listen to quite a bit of fast paced and upbeat music and I frequently skip her on my Spoitfy radio just because of that reason. However, after taking the time and listening to her, I must say she is brilliant.
This track is no different.
Take a few minutes of your day, and take a listen to this gem. Then listen to the rest of her music.
Trust me. It is worth it.
Fucked My Way Up To The Top Lyrics
[Verse 1]
Life is awesome, I confess
What I do, I do best
You got nothing, I got tested
And I passed, yes
[Pre-Chorus]
Lay me down tonight in my linen and curls
Lay me down tonight, Riviera girls
[Chorus]
I fucked my way up to the top
This is my show
I fucked my way up to the top
Go, baby, go
This is my show
Go
This is my show
[Verse 2]
I am a dragon, you're a whore
Don't even know what you're good for
Mimicking me is a fucking bore
To me, but babe
[Pre-Chorus - Variation]
Lay me down tonight in my diamonds and pearls
Tell me songs at night about your favorite girl
[Chorus]
[Bridge]
Need you baby, like I breathe you, baby
Need you baby, more, more, more, more
Need you baby, like I breathe you, baby
Fuckin' need you baby, more, more, more more
[Pre-Chorus - Variation]
Lay me down tonight in my linen and curls
Lay me down tonight, I'm your favorite girl
[Chorus]
[Bridge]