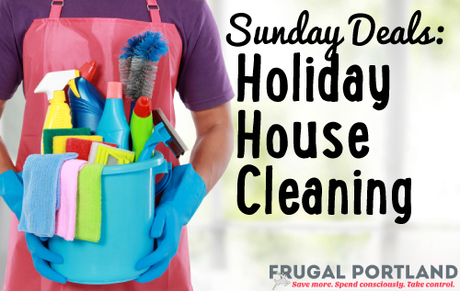 Hi there, it's Pamela from WikiPamela.com again with this week's Frugal Portland Sunday Deals for you! Thanksgiving is less than two weeks away now. Can you believe it? If you're anything like me, you usually leave the house cleaning to the last minute. I like to tell myself that if I clean too early it will just get dirty again before guests arrive.
No matter what your cleaning strategy though, we've got some coupons for you to save on all your household cleaning items plus a few items to set the holiday ambiance (who doesn't like scented candles?). Click here for pre-clipped coupons for your holiday house cleaning needs plus you can browse through all the available coupons and print them all from the comfort of your couch!
And if you're really like me, you're going to need some caffeine to get you through all that house cleaning (and cooking!). But I've got you covered there too. Amora Coffee is offering you a free bag of coffee (just pay shipping)! How's that for an energy boost? Click here to get your free bag of coffee.