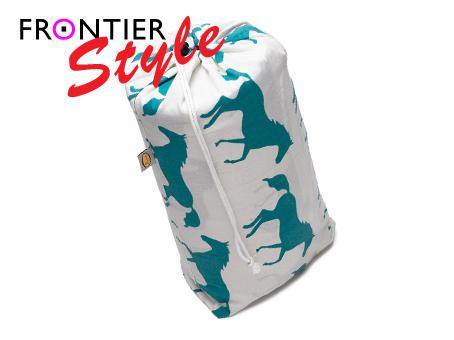 Sick of the conventional blue, black or even khaki green sleeping bags … Frontier Style have some chic covering suggestions this week.
'Camping with Soul' are selling sleeping bags with a kiss. For those eco mode campers and outdoor lovers, 'who love to sleep on fresh cotton pillows…, who negotiate with local farmers for fresh milk each morning', and adore watching the sunset with a martini at hand and a tent full of friends and family, this company aims to please. With these original, quirky sleeping bags we think they have succeeded.
Anorak offer a choice of four trendy designs, along with a carrier bag so you can look cool even when holding them. The sleeping bags are larger than the average sold, and are made with 100% cotton. Patterns include kissing stags, robins, rabbits or horses. With hollow fibre filling and it being machine washable, these sleeping bags are not just fashionable they are functional too.
So if you are gearing up for a festival, an ethical trail in South East Asia or for some conservation work in Fiji, decorate your tent with a Kissing Animal Sleeping Bag. This ethical bag will not only brighten up your mornings and uplift your evenings because of its fashion forward patterns but will make you feel apart of your beautiful surroundings.