Named due to its position directly above the equator, Ecuador is a wildlife enthusiast's dream. Despite being the second smallest country in South America, Ecuador is one of the 17 mega-diverse countries in the world, boasting a large proportion of endemic species. These are mainly found on the Galápagos Islands, an archipelago of volcanic islands 600 miles west of Ecuador, which are both a national park and a biological marine reserve. Ecuador is incredibly rich in culture: capital city Quito is declared by UNESCO as a World Heritage Site for having the best preserved historic centre in Latin America.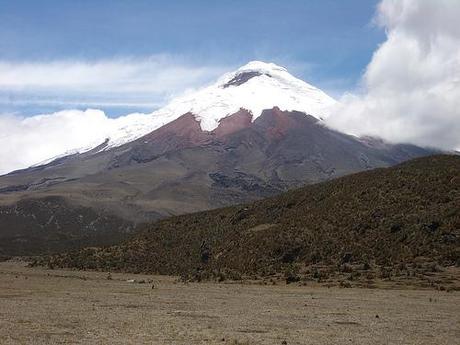 Photo courtesy of Ivar Abrahamsen
Facts
Capital: Quito
Languages: Spanish
Population: 15 million
Currency: US dollar
Backpacker budget: $15 per day
Climate: Largely determined by altitude: mild in the mountain valleys, tropical in the Pacific coastal area and temperate in the Andean highlands.
When to go
Ecuador can be visited year round, with temperatures varying according to altitude and each region with its most favourable season:
•    For the Andes, dry season is from June until September.
•    It rains most months in the Oriente, but December through March tends to be drier.
•    The Galápagos should be avoided from July to October if you are prone to sea sickness.
•    The wet season on the coast, from January to May, is optimal to the dry season as the weather is sunny and warm, with the exception of the daily afternoon downpours.
Don't miss
Read Moritz Thomsen's Living Poor: A Peace Corps Chronicle before you go. Recounting the story of Thomsen's experiences as a Peace Crops volunteer on the Ecuadorian coast in the 1960s, it is an eloquent and humorous insight into Ecuadorian landscape and culture.
Climb Cotopaxi volcano, Ecuador's second highest peak at 5897 metres. Cotopaxi is famed for its perfectly symmetrical cone, challenging ascent, and breathtaking views from the summit.
Swim in the hot springs of Volcán Tungurahua, located in frontier town Baños. Tungurahua is an active volcano, providing locals and tourists with steaming thermal pools allegedly full of muscle-soothing and health-giving minerals.
Visit Quito, Ecuador's recently-restored historical and cultural centre, complete with numerous museums, churches, historic theatres and plenty of interesting restaurants and cafes. Located in an Andean valley and surrounded by volcanic peaks, Quito is a stunning and unique destination.
Travel to the unforgettable Galápagos Islands, inspiration of Charles Darwin's theory of evolution by natural selection. Perhaps the only place in the world where wildlife have more authority than humans, endemic species include Galápagos mockingbirds, Galápagos sea lions and Galápagos penguins.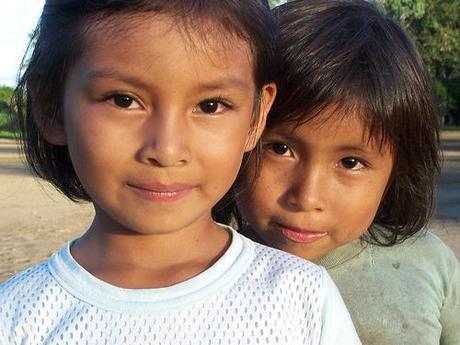 Ecuador with Frontier
Frontier offers a huge variety of projects in Ecuador, ranging from sports coaching and veterinary internships to community development and sustainable agriculture.
Ecuador Amazon Wildlife Rescue Centre
"My time spent at the rescue centre was amazing. I only spent 2 weeks there but by the end I felt like an old hand. I loved working with the animals especially the monkeys. I was also able to practise my Spanish, working with the local staff and sometimes helping with tours of the centre for tourists. I vastly improved in such a small space of time. Even though my time was short it was the most memorable part of my travels around South America."
Ryan, July 2010
Ecuador Newspaper Internship
"It may not have included a fictional character with a superhuman alter ego, but the newspaper internship in Ecuador was awesome with a capital A. As soon as I finish uni, I'm going straight back to South America. Tuve gran tiempo!!"
Nicholas, July 2010
Galapagos Islands Community Development & Agriculture
"My time in the Galapogas Islands has been such an adventure! We have been working with the community to develop sustainable farming practices such as fishing and livestock production. I have met and worked with some amazing people and my time spent travelling around this diverse island will never be forgotten. I highly recommend working and travelling here as you will not find an environment quite like this anywhere else!"
Megan, August 2010
By Denise Bartlett