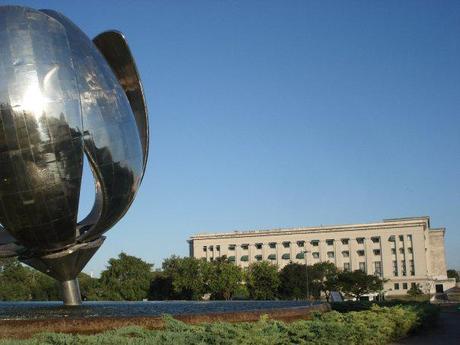 Argentina presents the traveller with a fascinating mix of cosmopolitan city, spectacular scenery and interesting activities. The second largest country in South America, Argentina borders a total of five countries: Paraguay, Bolivia, Brazil, Uruguay and Chile. It is famed for being one of the most forward-thinking South American countries, currently boasting the second female president ever to serve: Christina Fernández de Kirchner. The capital, Buenos Aires, is renowned for its European cultural influence, due to the influx of Italians, Germans and Ukrainians in the 20th Century. Argentina is famous for Evita Perón, tango, leather and steak: apparently the average beef consumption per person is 70 kilograms a year!
Facts
Capital: Buenos Aires
Languages: Spanish, Araucano, Guaraní, Quechua, Welsh
Population: 40,117,096
Currency: Peso (£1 is approximately 6.5 Argentine Pesos)
Backpacker budget: AR$60 – AR$75 (About £9 - £12)
Climate: Ranges from subtropical in the north to subpolar in the far south.
When to go
Covering 2.8 million square kilometres, Argentina is almost the size of India, meaning there are huge temperature differences between the North and South. As a general rule, autumn (March to May) is the optimal time to avoid the huge crowds and hot summers. However, different seasons present various advantages and disadvantages:
For Buenos Aires, visit in Spring (September to November) to avoid the Summer heat and humidity.
Autumn in Mendoza, Córdoba and the Lake District presents spectacular foliage colours, comfortable temperatures and lesser crowds.
Patagonia should be visited in Summer (December to February) as the weather is less harsh and public transport more available.
The ski season in Bariloche runs June to October. If possible, July and August should be avoided due to overcrowding and raised prices.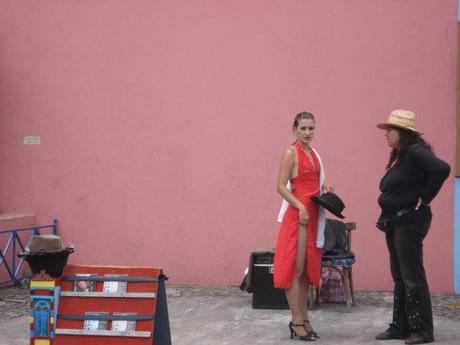 Don't miss
Food – As mentioned above, many would claim the best steak in the world is to be found in Argentina, usually barbequed on a grill called a parrilla. Due to the Italian influence, ice cream is also popular and delicious. More traditionally, Argentineans also drink 'mate': a herbal drink equivalent to tea in England, drunk from wooden containers using metal straws.
Buenos Aires – One of the most diverse and exciting of Latin America cities, Argentina's capital is famed for its tango, football, food, fashion and wild nightlife. A bizarre and interesting mix of old and new, stylish and scruffy, in Buenos Aires you can shop in designer boutiques and shout with locals at a football match, all in the same afternoon. Interested? Check out Frontier's projects in Buenos Aires, where you can teach English, learn Spanish or complete a Journalism Internship.
Iguazú Falls – Located on the borders of Argentina, Brazil and Paraguay, Iguazú presents a stunning display of 275 different waterfalls and large islands. Travellers can explore the falls by foot or by speedboat tours, which take visitors on a breathtaking ride into the midst of the waterfalls, soaking them from head to foot. Located within a National Park, it is also possible to spot wildlife such as spotted jaguars, butterflies, monkeys, coral snakes, toucans and yellow-breasted caimans.
Mendoza – Situated in Argentina's infamous wine region, Mendoza is a picturesque and tranquil town surrounded by vineyards, perfect for cycling and wine-tasting. Although lively during the day, Mendoza is most exciting at night, when young people flock to the numerous cafes and bars.
Patagonia – Featuring the southern most city on the American continent, Ushuaia, Patagonia is South America's southern frontier. The region is largely a wilderness, containing some stunning landscapes; in particular the huge glacier of Perito Moreno. Outdoor activities such as hiking and mountaineering are in abundance; skiing enthusiasts should visit Bariloche, particularly famed for its off-piste skiing.