Inspired by Jonathan Dimbleby's recently televised journey throughout this incredible continent, this week Frontier gives you the low down on some of our best-loved South American countries.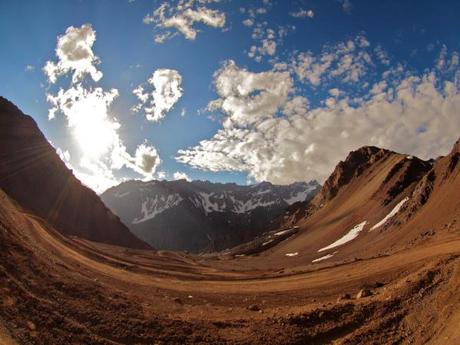 Photo courtesy of alextorrenegra
Peru
Peru is a backpacker's dream; with its hugely varied landscape encompassing mountains, desert, rainforest and a 2414km Pacific coastline, it truly is a country of contrasts. Add to this list of attractions arguably the world's most impressive and awe-inspiring examples of a lost human civilisation, and you have yourself a pretty extraordinary destination, perfect for the curious backpacker seeking something a bit different from their travels.
Facts
Capital: Lima
Languages: Spanish, Quechua, Aymara
Population: 29.4 million
Backpacker budget: $25 p/day minimum, but allow for pricey tours eg. Machu Picchu
Climate: Peru has three major climatic zones. This creates various climatic conditions across the country:
Tropical jungle (east)
Rainy season from December – May
Dry season from June – September
Coastal desert (west)
Very hot from December – March
Mountains and highlands (central)
Rainy season from December – March
Dry season from June – August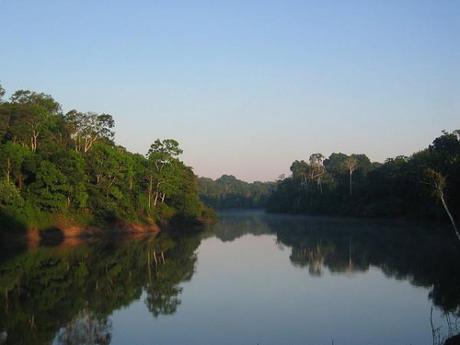 Photo courtesy of markg6
When to go
This depends on where you will be going. Tourism reaches its peak during the dry season, when temperatures in the mountainous areas are at their lowest, making hiking more bearable.
The beaches on the arid pacific coast are most popular during the hot and humid months of December – March.
The rainforest to the east sees plenty of rain obviously. However, downpours rarely last for more than a few hours, even during the rainy season. The dry season here often means river levels drop significantly.
History
Although most frequently associated with the Incan civilisation due to the famed remnants of Machu Picchu, there is a vast and fascinating history to Peru besides this wonderful ruined city that is well worth looking at. It is possible to visit amazing archaeological sites from various past empires, such as the Moche, Nazca, Wari, Chachapoyas, and of course the Incas.
Don't miss
Ruins – As we mentioned above, there are historic attractions all over Peru. The most popular remain those of the Incan empire near Cusco, but many other possibilities exist elsewhere.
Mountain climbing – The sprawling Andean mountains offer climbing opportunities from beginner level to more advanced challenges. Climbing El Misti, a volcano near the city of Arequipa, is an attractive option for those looking for an easier climb that requires little or no specialist equipment.
Nazca Lines – The chance to see these incredible feats of human ingenuity is only really possible from the air. Various tours operate from towns around the area, offering flights over these iconic creations.
Amazon rainforest – This needs little introduction. It would undoubtedly be an unbelievable opportunity missed to come away from Peru having not witnessed the mind-blowing expanse of tropical habitat and snaking rivers that make up the Amazon jungle to the east of the country. A huge variety of flora and fauna make this a must see.
Colca Canyon – At twice the depth of the Grand Canyon in USA, the sheer scale of this natural wonder would be enough to attract most travellers. However, it also happens to be the best place to see the largest flying land bird species on the planet, the magnificent Andean condor.
Pisac market – Many native people travel to this excellent market in the Andean market of Pisac near Cusco, offering a huge variety of products to anyone looking for an original and bargain-priced souvenir from their time in Peru.
Lake Titicaca – As both the highest navigable lake in the world and the biggest lake in South America, this record-breaking body of water on the border of Peru and Bolivia is well worth a visit. Floating man-made islands inhabited by the Uros are available to see through tour companies in the area.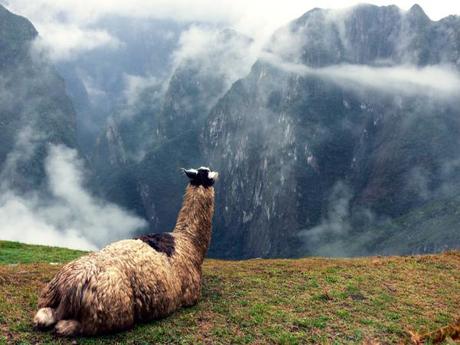 Photo courtesy of epicxero
Peru with Frontier
Frontier offer several projects in this excellent and enchanting country.
Peru Adventure & Community Development
"Amazing project! The kids were so great, I had so much fun working with them. During the day I would help in the classes teaching English to gain my TEFL qualification and after school I helped set up a drama club which the kids loved, they were very creative and imaginative in the plays they put on. I was really sad to leave them but the 2nd half of the project was equally as great. Machu Picchu was amazing and the Andes were incredible, the trekking was tough but the views breath-taking! Definitely a trip not to be missed!"
Ella, April 2010
Peru Teaching
"Everything is going fine as usual! Had a wonderful trip to the jungle last weekend, amazing scenery and beautiful weather - almost too hot really! The children are always as fun, and we got them some new shoes, school bags and school material. They appreciate it so much and some even got really emotional – it's such a nice thing to know you contribute to helping them."
James, March 2010
Peru Community Work
"I really enjoyed my time in Peru, it was great to be able to do different types of work on one project. I really liked meeting the locals and learning about how the stoves help improve their life's as well as the environment…The two weeks in the orphanage were great, I really enjoyed playing with all the kids and trying out my bad Spanish! Thanks for a great trip Frontier!"
Greg, July 2010
Visit our website for more information on Frontier projects in Peru and South America
    
By Alex Prior