Teva X Opening Ceremony Universal Sandals
Leave it to the cheeky duo from Opening Ceremony to band together with the comfy ergonomic outdoor footwear brand Teva to blend outside the city limit traipsing with summer city rooftop panache. In this unique mash-up of comfort and cool, OC has taken Teva's Universal Rope Sandal and outfitted the upper with woven rope in fun colors similar to those you'd see paired with carabiners. Similarly they've taken the Universal Mesh Sandal and made the upper of a nice padded rubberized leather mesh in the winning city-favorite seasonal tones of black or white. The result is a collection of sandals that take away the stigma of men in sandals and replace them with a whimsical and way more modern update of dad's leather slides and black socks. Available now at OpeningCeremony.com.
Category: Men's Sandals, Men's Shoes, Mens, Mens Footwear, Mens Spring/Summer 2016, Mens Style, Opening Ceremony, Teva, Unisex Shoes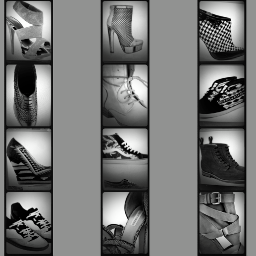 About SHOEOGRAPHY.COM:
Shoeography.com is a daily footwear blog highlighting what's new and what's hot in mens shoes, and women's fashion shoes!