From Meg Griffin to Miss Dior, Mila Kunis back again for a second season with Dior.
She's gone from being the voice of an irritating and unattractive cartoon character into one of Hollywood's most beautiful and well respected actresses and Mila Kunis' popularity just keeps on growing. Now she's back for a second season with Dior for their Miss Dior autumn/winter 2012/13 handbag range. The theme for the photo-shoot was an old school Hollywood glamour look which Kunis' features pull off beautifully. From her silky, dark hair to her smouldering eyes and cat-like features, Kunis brings back classic Hollywood elegance with a playful twist.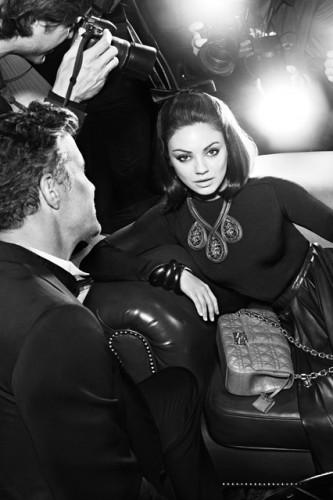 Here is an image of the glam-looking Family Guy star, who still remains in her cool, charismatic way even though she is now the face of a fashion giant. After being shot by fashion photographer, Mario Sorrenti, Kunis still kept her childish-like charm by saying, "Mario is one of the best photographers I've ever had the pleasure of working with, ever.". (Quote taken from Vogue's article on Mila Kunis for Dior, http://www.vogue.co.uk/news/2012/07/30/mila-kunis-miss-dior-handbag-campaign-mario-sorrenti)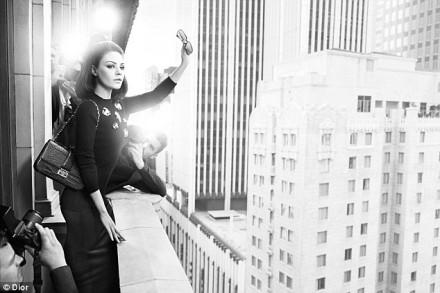 Now having worked with Dior two seasons in a row, fans will be seeing much more of Kunis wearing the label to various media shows and red carpet events. This continued collaboration with a global fashion brand and the success of recent films such as Ted and Friends with Benefits, maybe just what Kunis needs to expand from Comic-Con into a general household name.
Via www.Vogue.co.uk
---