Your mother may have taught you never to throw away an item that could be repaired or reused, but as a stay-at-home mom yourself, the rules have changed. The availability of cheap imported goods means that it's often more cost effective to buy things new than to spend money to get them repaired. Knowing which things to toss and which to refurbish helps you stick to a tight household budget.
Refurbish: Sofa
That pristine white sofa you loved when you got married may not seem like such a great idea now that you have little ones running around with muddy hands and feet. However, buying new furniture is expensive. Even a reasonably priced sofa can top $1,000 if it's well-made.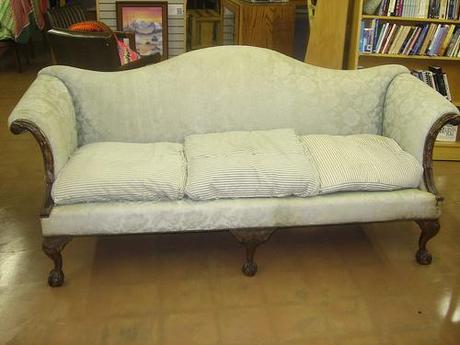 Photo by TheLivingRoominKenmore via Flickr
Determine whether the "bones" of your sofa are strong. This means that its overall structure is sound, the springs are reasonably intact, and it's relatively sturdy. If so, refurbishing is a more cost-effective choice than buying new. If you're on a tight budget, invest in a fitted slipcover and new sofa legs to transform the look of your couch. Have a bit more money to spend? Consult an upholstery specialist about fabric choices, stitching options, and other design aspects that will give you a "feels like new" couch without the sticker shock of a trip to the furniture store.
Buy New: Laptop Computer
Just as you're saving that important document, you see the "blue screen of death" appear on your laptop. Computer problems are a major hassle that can consume large amounts of time, energy, and money. If your laptop is still under warranty, it's worth a call to the manufacturer's tech helpline or a visit to Best Buy. Laptop repairs may cost several hundred dollars, so your ultimate decision depends on the age of your computer and the estimated cost of repairs. According to PC World, paying more than one-third of the cost of a new laptop is typically not worth it. Similarly, invest in a new computer if the broken one is more than five years old.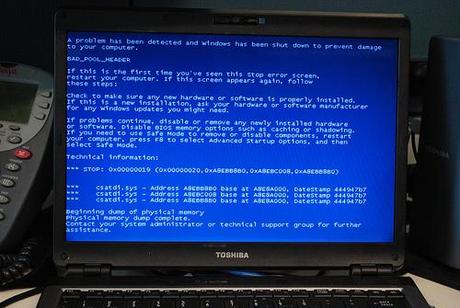 Photo by avlxyz via Flickr
With the abundance of affordable laptops on the market, buying new often makes the most sense. For example, a new Lenovo tablet costs only a few hundred dollars, equal to the repair costs of many common computer problems. Rather than sinking your cash into a failing computer, consider upgrading to a newer device to save yourself money in the long run.
Refurbish: Musical Instruments
Perhaps you inherited your grandmother's old upright piano, but it's terribly out of tune. Or you're hoping to get back into playing your flute that you haven't touched since high school. Musical instruments are expensive investments, meaning that it's often more cost effective to repair them than buy new. Consult the National Institute of Band Repair Technicians for a list of experts in your area. Before committing to one, seek quotes from three or four technicians to ensure you get the best possible value.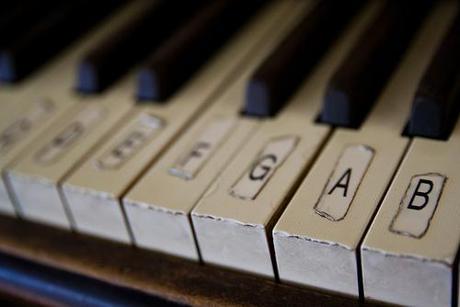 Photo by stevendepolo via Flickr
Repair: Expensive Shoes or Boots
High-quality leather boots cost a pretty penny, and with proper care, they'll last for decades. Eventually, however, the leather becomes scuffed and soles wear down. Rather than spending cash for new boots or expensive shoes, visit your local cobbler. Resoling boots may cost as little as $50, while re-stitching or zipper replacement is even less.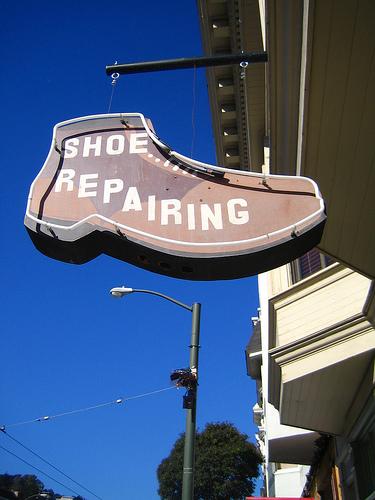 Photo by rick via Flickr
Katie Dylan: 
Katie was born to be a mom. She is considering writing a book about entertaining and educating children on a budget.