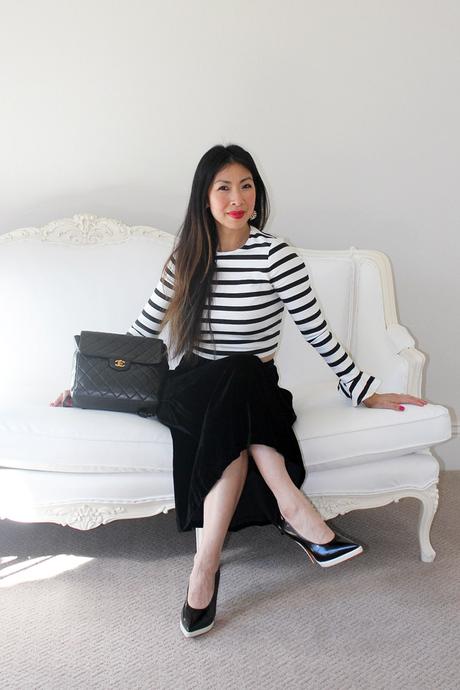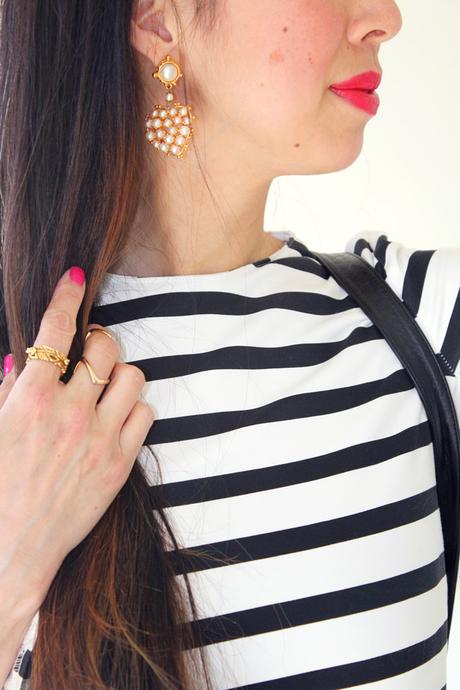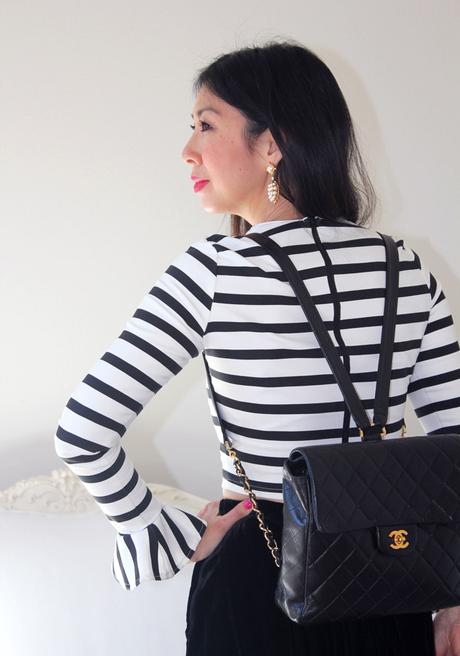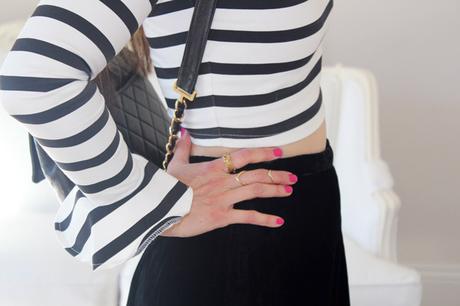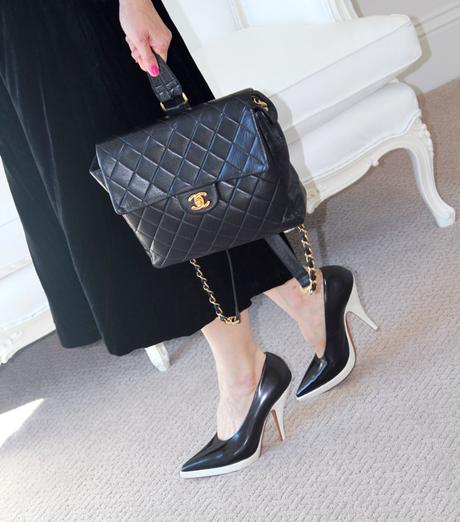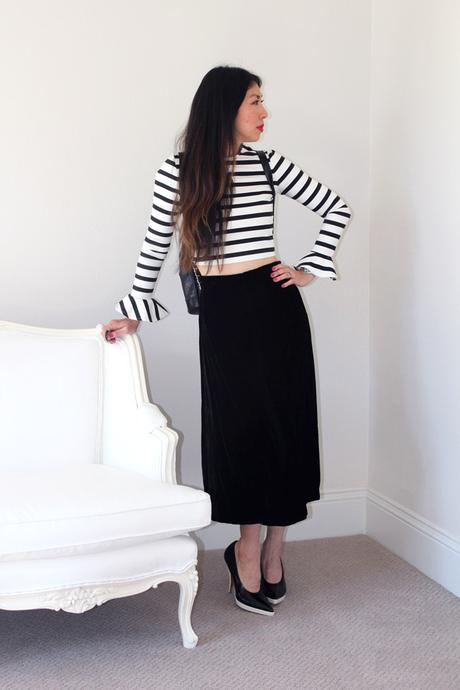 Photography by Moi :)
Happy Wednesday!  It's time for another edition of From Grandma with Love!  This is what I wore to church way back when in February when it was still a little chilly.  And I promise that less than an inch of my midriff was showing in church!  I'm wearing one-half of a velvet suit set.
Midi skirts have always been off my radar because I felt they hit my legs in an unflattering (aka shortening) way.  However, I was pleasantly surprised when I wore this velvet beauty!  A midi skirt can look quite modern when paired with the right pieces.
The Style Rx:  Wear a midi skirt with heels for a feminine look, especially if you're height challenged like myself!  They look wonderful with anything from a tee to a turtleneck.  Stripes are always a good idea when dealing with a solid midi skirt.
I just wanted to say thank you for all the sweet words on my "Confession" post.  I don't always open up about myself/feelings so thank you for being so wonderful.  Y'all are the bestest!
GET THE LOOK
---
ZARA striped crop top {similar} || FROM GMA WITH LOVE velvet midi skirt {similar} || VINTAGE CHANEL pearl heart earrings {similar studs} and backpack {similar splurge or save} || CELINE heels via Last Call {super cute splurge or save} || GUERLAIN KISS KISS lipstick in red strauss

Turn on your JavaScript to view content
… There is no such thing in anyone's life as an unimportant day. – Alexander Woollcott